Better results vs. lefties crucial for Kim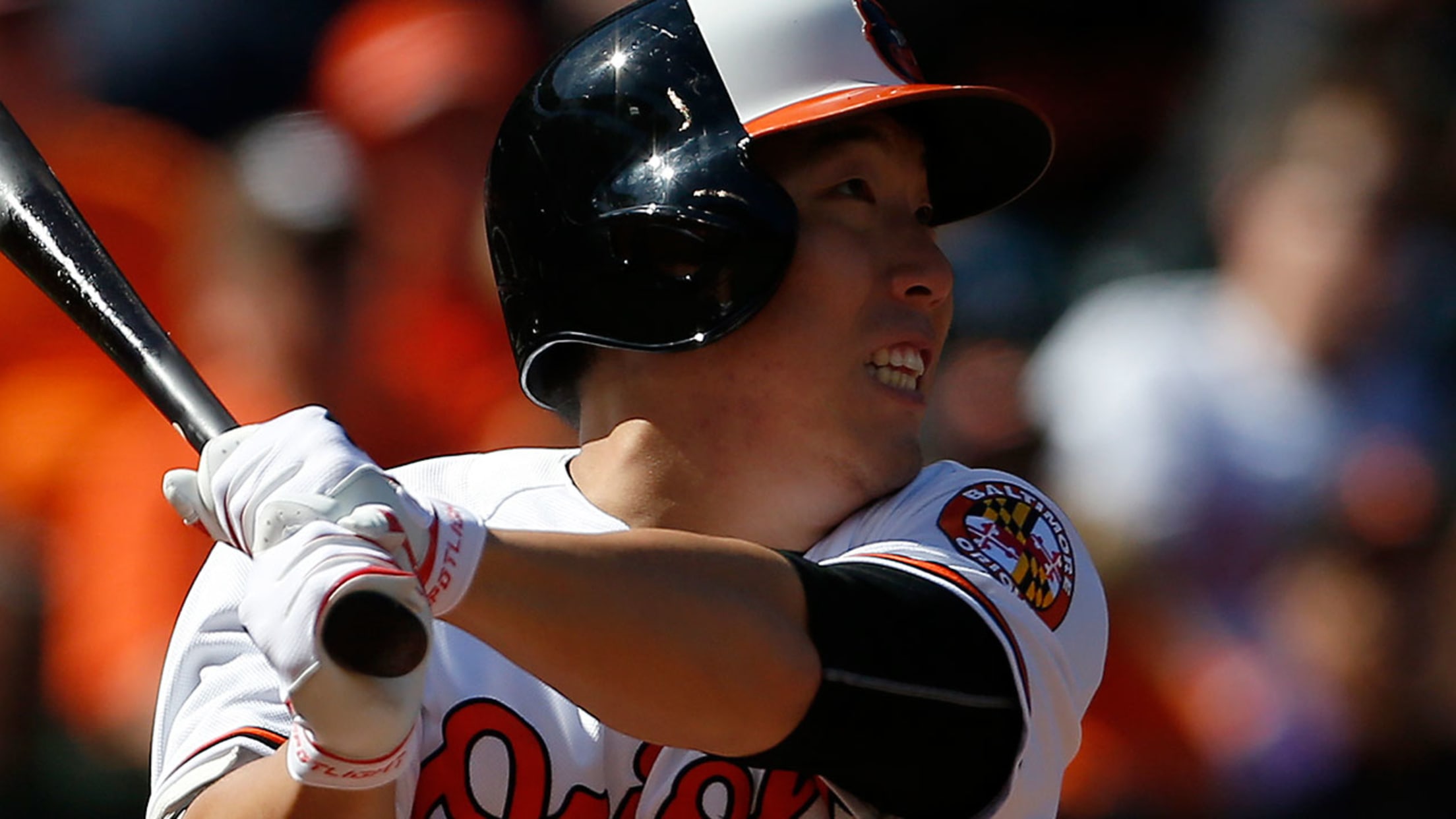 Hyun Soo Kim hit .302 with six home runs during 2016, his first season in the Majors. (Getty)
LAKELAND, Fla. -- Many of the Orioles' big names were back in Sarasota. The Grapefruit League opener lineup was populated with names that were unfamiliar to casual fans.One name stood out, and that was Korean outfielder Hyun Soo Kim, who began last spring with 23 hitless at-bats. Even though Kim
LAKELAND, Fla. -- Many of the Orioles' big names were back in Sarasota. The Grapefruit League opener lineup was populated with names that were unfamiliar to casual fans.
One name stood out, and that was Korean outfielder Hyun Soo Kim, who began last spring with 23 hitless at-bats. Even though Kim had two singles in Tuesday's intrasquad game, many were watching to see when his initial spring hit would come this year. Kim went 0-for-3 in Friday's 2-0 win over the Tigers at Publix Field at Joker Marchant Stadium.
• Spring Training:Info |Schedule|Tickets|Gear
The left-handed hitter grounded to second in the first inning against right-hander Michael Fulmer and lined into a double play to end the third off righty Mike Pelfrey. In the fifth, against another righty, Warwick Saupold, Kim reached on an error by second baseman Juan Perez, enabling Chris Dickerson to score.
Kim did not have a hit in 18 at-bats against left-handers in 2016, and the Orioles hope he can have better success with southpaws this year. He could be a candidate to lead off if he can hit lefties.
Manager Buck Showalter is planning on giving Kim more at-bats this spring, but because starting pitchers usually don't stay in games for very long early in Grapefruit League play, it's hard to plan at-bats against left-handers.
"It kind of worked out that way," Showalter said. "This time of the year, it's so hard to predict guys you're going to see."
• Showalter wanted to get a look at one of the Orioles' two Rule 5 Draft picks, Anthony Santander, so he started the 22-year-old switch-hitter at designated hitter on Friday. Santander was 1-for-3, with a second-inning single that led to the Orioles' first run.
It was a thrill for Santander, who played in the same game as fellow Venezuelan Victor Martinez, Detroit's DH, whom he greatly admires.
"I don't know him yet, but that's definitely a figure I try to follow," Santander said through an interpreter on Friday morning. "Hopefully at some point I can introduce myself and meet him and learn from him, ask him a few tips about how I can improve my game."
Rich Dubroff is a contributor to MLB.com.