Inbox: Do Mariners have realistic shot at Kikuchi?
Beat reporter Greg Johns answers questions from Seattle fans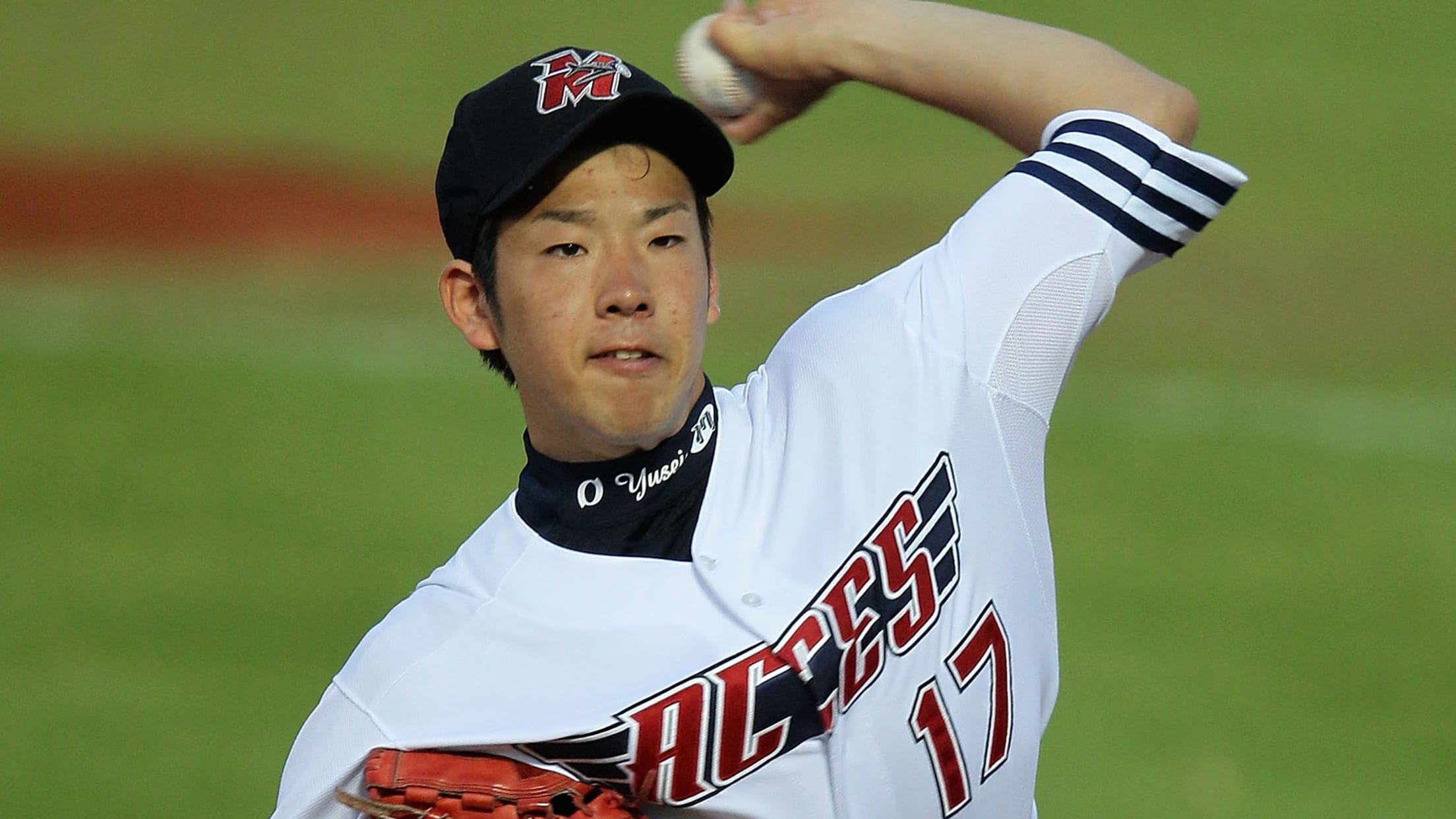 With all the recent chatter about the Mariners being interested in Yusei Kikuchi, do the Mariners have a realistic chance at landing the lefty or is this hopeful thinking, considering other teams closer to contention are sure to be interested as well? -- Paul E., Mount Vernon, Wash.It's impossible to
With all the recent chatter about the Mariners being interested in Yusei Kikuchi, do the Mariners have a realistic chance at landing the lefty or is this hopeful thinking, considering other teams closer to contention are sure to be interested as well? -- Paul E., Mount Vernon, Wash.
It's impossible to know at this point what Kikuchi is thinking, but the Mariners have made it clear they're intrigued by the 27-year-old Japanese southpaw, and they met with his agent, Scott Boras, at the Winter Meetings. If they get into the bidding, they'll obviously sell their lengthy tradition of Japanese players and the strong Japanese community in Seattle as well as their hope that he could be part of the rebuilding plan.
While the Mariners are staying away from veteran free agents in the 30-plus age range, Kikuchi is young enough that he would align with Marco Gonzales and Mitch Haniger as part of the core group if he signed a five- to six-year-type contract as expected.
Unlike other free agents, Kikuchi has a Jan. 2 deadline to either sign with a Major League team or return to Japan's Nippon Professional Baseball. He just arrived in Los Angeles, where he and Boras will narrow down his options and meet with interested clubs, so things will move quickly now.
:: Submit a question to the Mariners Inbox ::
Just as with Shohei Ohtani last year, no one will know what exactly Kikuchi is thinking until he picks a team. I certainly wouldn't list Seattle as the early favorite, given Boras will undoubtedly push the price tag as high as possible and the Mariners will have to weigh what makes sense in their long-range plans. But I also never rule Seattle out as a potential destination for Japanese players, given its West Coast location and strong history in that regard.
It looks like the Mariners are shedding contracts that go beyond 2020. Do you think this is with an eye to what looks like a pretty stout free-agent market after that season?
-- Butch W., Olympia, Wash.
I don't think that decision is based on what specific free agents might be available in the future. It's more about making sure there is financial flexibility to add key players in their prime when the time comes that the club is ready to make its best push, rather than being tied to expensive contracts of older veterans who are still earning big money but are in the downward side of their careers at that point.
Do the Mariners have any chance to make the playoffs this year? I like all the young guys they're getting. -- Troy B., Fontana, Calif.
I wouldn't put a bunch of money on the Mariners cracking the postseason in 2019, given their own stated philosophy is to take a step back next year by getting younger and more flexible financially in order to make a more-realistic run in 2020 and beyond.
But that said, it's funny how baseball works sometimes. The A's have had several young teams that were supposed to be in a rebuilding phase but wound up making the postseason over the past seven years. The Twins were sellers at the non-waiver Trade Deadline in 2017, but they wound up getting hot and winning an American League Wild Card berth. Of course, many other rebuilding teams have struggled as expected. But you really never know if or when a young group might come together and surprise.
How much of Edwin Encarnacion's contract do you think the Mariners will be willing to swallow to get a better return? -- Drew P., Snohomish, Wash.
It's all about the prospects the Mariners might be able to get back. I don't think they'd be opposed to eating a fairly large portion of Encarnacion's $20 million salary for 2019 if it allows them to get a quality youngster back in the deal. By trading Carlos Santana for Encarnacion, they acquired the 77th overall Draft pick as well as shortened the remaining contract owed to '19 instead of '19-20. That was important as their big goal is to have more payroll flexibility in '20 and beyond. The better the prospect offered, the more money they'll be willing to eat on his salary for this season.
Seattle might want to give young shortstop J.P. Crawford some time to develop, so why not sign Troy Tulowitzki? They would only need to pay league minimum, and if he does well, he could be traded to make room for Crawford and bring back more prospects. -- Bob B., Tacoma, Wash.
I'd agree that all sounds good, in theory, and is worth investigating. But Tulowitzki's health obviously is a question after being released by Toronto with $38 million still on his contract, so there's no guarantee he'll be ready to play full-time out of the chute. I'd also assume, from Tulowitzki's point of view, that he'll want to go wherever he has the best chance of winning in 2019, since money won't be a factor.
How likely are we to see Evan White in a Mariners jersey during the summer of 2019?
-- Jimmy J., Vancouver, Wash.
White projects more as a 2020 arrival on a full-time basis, though there's a chance of seeing a lot of the top Mariners prospects at some point this coming season as September callups, if not before. White hasn't spent significant time above the Class Advanced A level yet, so that's a big jump for the 22-year-old. But White is already the best defensive first baseman the Mariners have got, and if he shows he can continue hitting as he progresses up the ladder, he could move quickly.
White is expected to open the year at Double-A Arkansas along with outfielders Kyle Lewis, Jake Fraley and Dom Thompson-Williams as well as pitchers Justin Dunn and Ricardo Sanchez in what suddenly appears to be a much-deeper group of prospects at that level.