Inbox: How can Cards get back on track?
Beat reporter Jenifer Langosch answers questions from St. Louis fans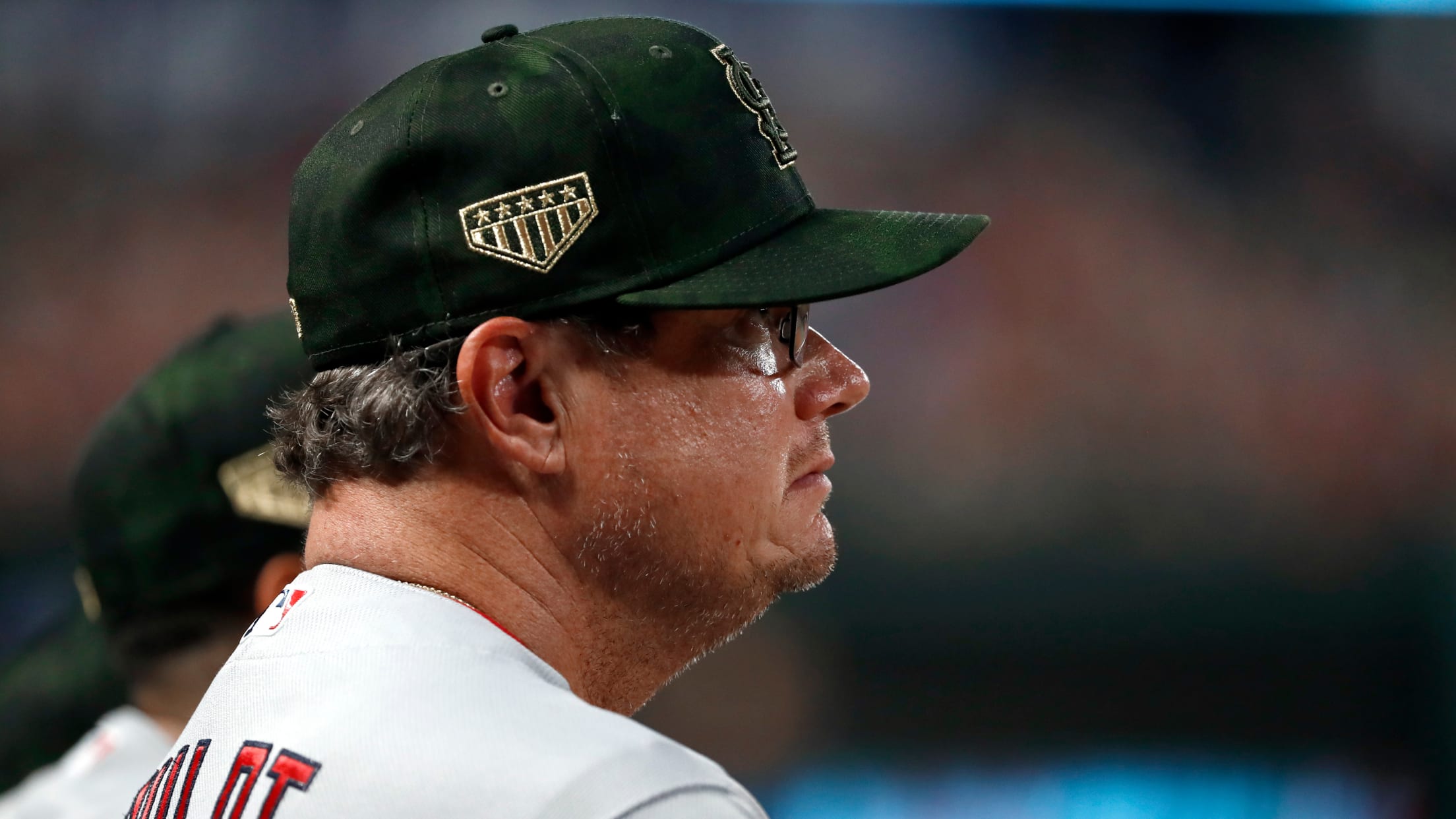 ST. LOUIS -- Since rising to the top of baseball's power rankings with the best record in the Majors at the start of the month, the Cardinals have hit their first sustained skid under manager Mike Shildt. With two more series losses on this last road trip, the Cardinals fell
ST. LOUIS -- Since rising to the top of baseball's power rankings with the best record in the Majors at the start of the month, the Cardinals have hit their first sustained skid under manager Mike Shildt. With two more series losses on this last road trip, the Cardinals fell 4 1/2 games back of the division-leading Cubs and into fourth place in the National League Central. They are 5-13 in May.
Within that context, let's take a look at some of your questions as the Cardinals take a day to reset.
Does Shildt now acknowledge that they are officially stuck in "whatever this is" that he said they would not get stuck in?
-- Karen M.
Shildt is wired to be an optimist. That's why you'll see him in his televised press conferences constantly veer to the positives: The hard-hit rate suggests there was some bad luck, he'll say. The decreasing strikeout rate points to a better collective offensive approach. The run of deeper starts hints at an improving rotation. That sort of thing. Being an optimist, however, doesn't preclude Shildt from being a realist, and my interactions with him suggest that he is.
One of Shildt's go-to phrases is that it's not prudent to overreact or underreact to a trend. But what about simply reacting? The Cardinals' lineup has been conspicuously static throughout a month of all-or-nothing production. The rotation remains as is despite its inconsistencies. Doing the same thing over again while expecting a different result is the definition of insanity, as president of baseball operations John Mozeliak likes to say, so at some point, the Cards are going to have to acknowledge this skid with some sort of tweak beyond the pair of bullpen moves made Friday.
How long it takes for Shildt to do that will be one of the more intriguing decisions of his early managerial tenure. Sticking too long with what wasn't working sunk the Cardinals a year ago. How quickly they react, even if incrementally, could determine whether they end up course correcting in time this season.
Do you think the bullpen will get better as the season goes along?
-- Philip O.
It's going to have to for the Cardinals to make a push toward the postseason. And yes, I think it will.
Now, to be fair, the bullpen hasn't been a season-long liability. The group's ERA (4.12), strikeout rate (8.9) and walk rate (3.66) all rank right around league average. And the club actually sits second in the Majors in percentage of inherited runners scored at 20 percent. But there are cracks.
That said, this unit has some upside. Having Carlos Martínez as a late-inning option is a boon. Jordan Hicks, Sunday's results notwithstanding, will be fine. And John Gant and John Brebbia have been revelations in their roles. Filling in the gaps around them will be key, and the Cardinals have the depth to do so. The subtractions the team made last week represent a positive first step, and don't be surprised if the club plucks arms from its Triple-A rotation when reinforcements are needed. Austin Gomber, Daniel Ponce de Leon and Jake Woodford are having strong seasons. Alex Reyes will be in that mix soon, too.
So what convinced the team to finally give up on the Luke Gregerson experiment? I'd expected him to be designated for assignment by the All-Star break, but I was surprised to see the move this early.
-- Stephen H.
Typically, teams get roasted for holding onto players too long, so I expected the reaction to this move to be mostly approving. So why so soon? There are a couple reasons. The simplest is that the organization did not think Luke Gregerson was in position to contribute in any meaningful situation. That was obvious in the way he was being used and the tepid responses given by folks around the club when asked about his capabilities.
Gregerson's results after coming off the injured list didn't change those opinions either. Over 5 2/3 innings, he scattered 11 hits and allowed five runs. Had the Cardinals not dropped into this May slump, perhaps they would have allowed Gregerson a little longer to try and get right. But the club was a point where it had to start making some changes, one of which became acknowledging the sunk cost of his two-year deal.
What will the Cardinals need by the Trade Deadline?
-- Ronald R.
If you were to evaluate priorities right now, it'd be adding a starting pitcher. Procuring bullpen help wouldn't be far behind, either. But so much will change over the next two months, so it's impossible to know exactly what position the Cards will be in come late July. Consider that it's still too early to know what impact Martinez and/or Reyes may have on an underachieving staff.
What the Cardinals want to avoid is creeping toward the Trade Deadline on the fringe of contention. That's where they've been in recent years, and it's left the front office reticent to go too big or too bold with its moves. If this group can prove it's a piece or two away from being a legitimate World Series contender, that would increase the pressure on the organization to fill holes as necessary.
Jenifer Langosch is a senior content manager at MLB.com. She previously covered the Pirates (2007-11) and Cardinals (2012-19). Follow her on Twitter.