Inbox: Could Sox turn to farm for bullpen help?
Beat reporter Ian Browne answers Boston fans' questions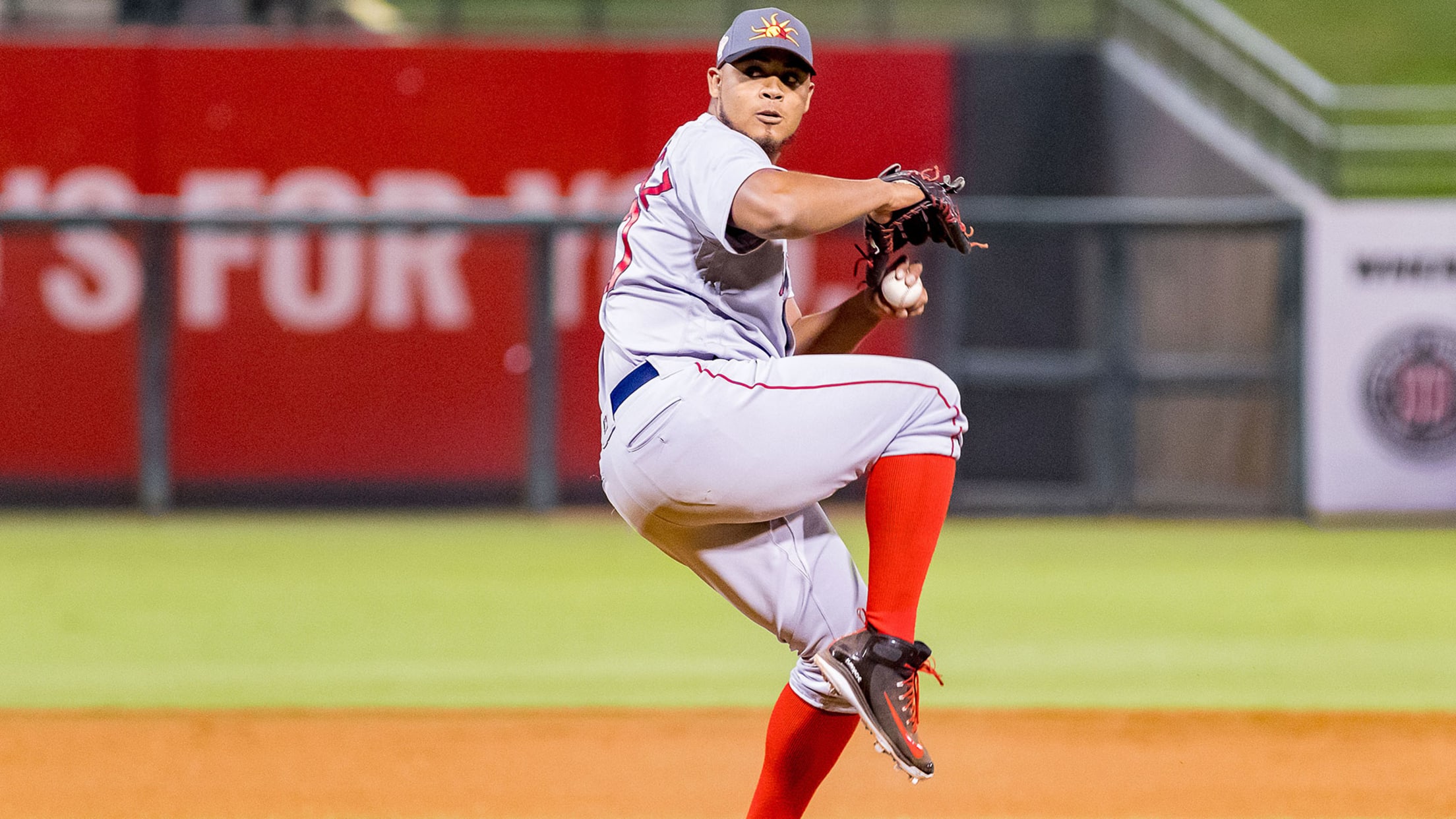 With the bullpen now looking like it's going to be a chess game for the Red Sox this year, which prospect do you think has the potential to impact our bullpen the most in 2019? Durbin Feltman, Travis Lakins or -- depending on how they feel about him as a
With the bullpen now looking like it's going to be a chess game for the Red Sox this year, which prospect do you think has the potential to impact our bullpen the most in 2019? Durbin Feltman, Travis Lakins or -- depending on how they feel about him as a starter -- Darwinzon Hernandez?
-- Rob B., Saint John, N.B.
In terms of which pitcher we could see earliest in Boston, I'd say Lakins, because he advanced to Triple-A last season and produced strong results out of the bullpen. His fastball can reach the upper 90s and has late sink.
:: Submit a question to the Red Sox Inbox ::
Of these three pitchers, I think the lefty Hernandez has the most upside due to his combination of heat and ability to induce ground balls. Hernandez has looked comfortable as a starter and reliever; if the Red Sox decide to put him in the bullpen, I think he could make an impact in the Majors at some point in 2019. Hernandez is ranked seventh among Red Sox prospects by MLB Pipeline.
• Red Sox eyeing relievers after Winter Meetings
Feltman was a dominant closer in college and throws in the upper 90s, but we'll have to see how he performs at Double-A before getting a true read on how close he is to Fenway.
What should the Red Sox do in order to successfully replenish their depleted farm system? They are hurting in this area, and this present lack of future prospects could harm them in the long term.
-- John M., Framingham, Mass.
In order to build the team that just won the World Series, Dave Dombrowski traded several highly rated prospects. In hindsight, it was clearly worth it, as Boston won the division the past three years, culminating with the 108-win, World Series-winning season in 2018. To replenish the farm system, the Sox will have to draft well and be smart when it comes to the international market. I also think that the Sox are in better shape than you think at the lower and middle levels of the Minors.
What are we doing with Rusney Castillo? Is there any chance he gets traded? Is there any chance he gets called up if, say, Jackie Bradley Jr. were to be traded? Basically, is there any possibility that he doesn't spend all of 2019 in Pawtucket?
-- Julian B., Lynchburg, Va.
To be honest, Rusney is basically stuck. The Red Sox owe him $11 million in 2019 and then $13.5 million in '20, which is the last year of his deal. Because Castillo is not on the 40-man roster, his salary isn't factored into the team's luxury tax. For that reason, it's unlikely he will come back on the 40-man roster. And if the Sox traded him to another team and that team moved him to the 40-man, the money would be counted in Boston's luxury tax. At this point, the Sox look at Castillo's upside as a fourth outfielder, so the financial ramifications are too great to have him on the 40-man.
Will Nathan Eovaldi be used strictly as a starter, or are we likely to see him used whenever manager Alex Cora sees fit, like we did in the playoffs?
-- Benjamin S., Queensland, Au.
Look for Eovaldi to be used exclusively as a starter during the regular season, though the team will be careful with his innings total due to his history of injuries. If the Sox get back to the postseason, Cora can put Eovaldi back in that rover role he was so effective in this past October.
I love the Eovaldi deal and I'm really glad to have him back, but do you think the Sox should try to improve the rotation even more? I sometimes worry about the strength of the back end of the rotation. The Mets had said that Noah Syndergaard might be available, and they need a third baseman. Maybe a Syndergaard for Rafael Devers type deal? Then the Sox could sign a stop gap (Mike Moustakas maybe) until Michael Chavis gets ready.
-- Jon D., Germantown, Md.
Most teams would love to have the rotation the Red Sox have from top to bottom. They also have Steven Wright, Christopher Johnson and Hector Velazquez as depth options if someone else gets hurt. There is only so much money to go around. The Sox already have a ton invested in the rotation, so I think they will go to camp with what they have.
Where is Carson Smith? Also how is Tyler Thornburg's health and what are the expectations for him going forward?
-- Jack C., Myerstown, Pa.
After Smith's season-ending injury, which he suffered throwing his glove down in frustration, he made a comment that his shoulder might have separated in part due to his recent workload. The Red Sox took offense to that comment. Smith was barely seen for the rest of the season on his injury rehab, and the team took him off the 40-man roster and released him shortly after the season. He is now a free agent. It's a safe bet that he won't be back with Boston.
The Red Sox are hopeful Thornburg can return to form, but they know they can't bank on it. Pitchers have mixed luck coming back from thoracic outlet syndrome surgery. It would be a big boost for the bullpen if Thornburg can regain his past form.