Fans rock in Cleveland as Tribe rolls in Chicago
Nearly 30,000 Indians faithful flock to Game 4 watch party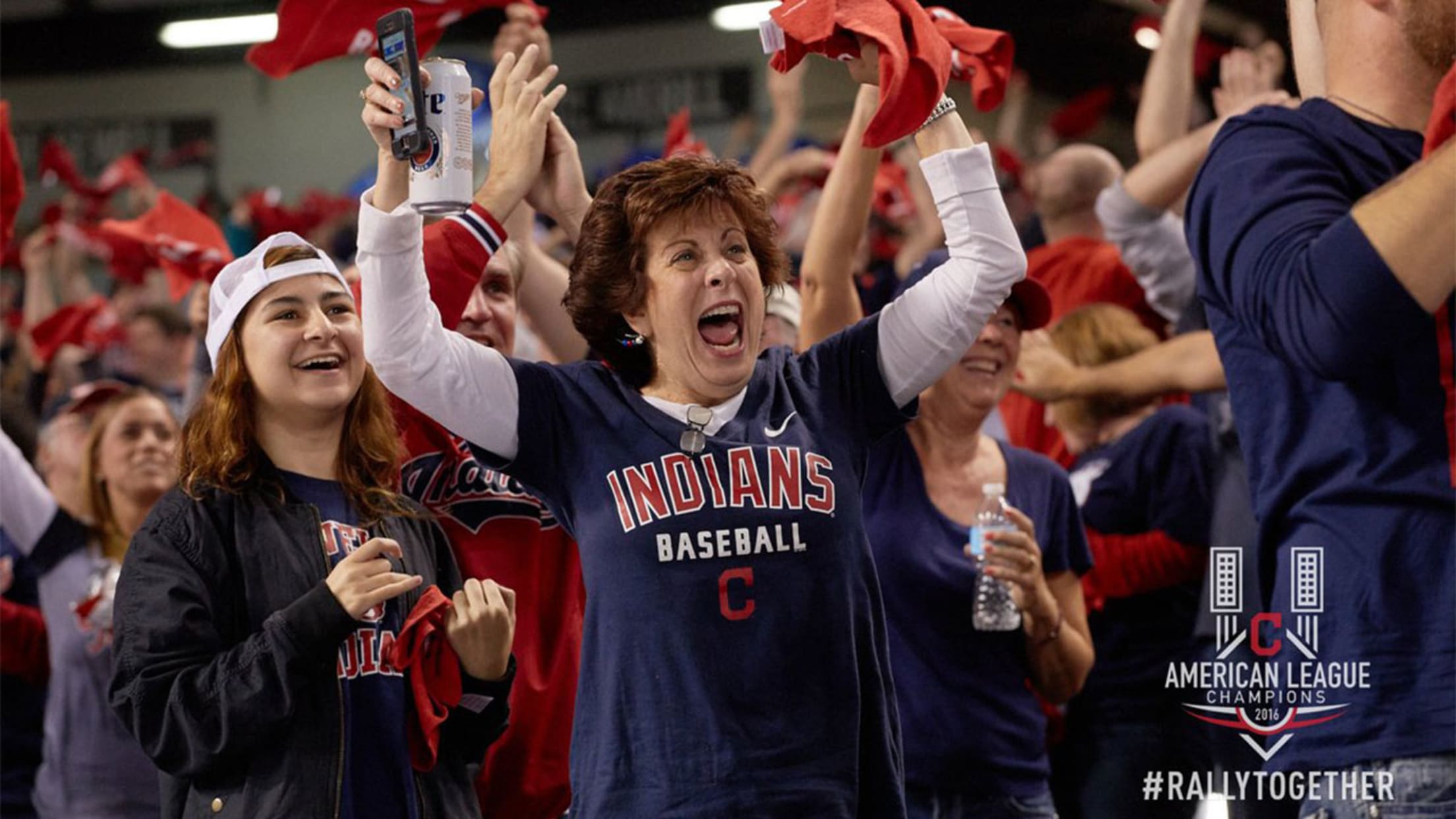 CLEVELAND -- As rollicking as Indians fans were at Friday's World Series watch party at Progressive Field, the pandemonium reached a new level on Saturday night when an even larger crowd gathered to watch the Indians move to within a victory of their first World Series title since 1948.Nearly 30,000
CLEVELAND -- As rollicking as Indians fans were at Friday's World Series watch party at Progressive Field, the pandemonium reached a new level on Saturday night when an even larger crowd gathered to watch the Indians move to within a victory of their first World Series title since 1948.
Nearly 30,000 fans -- about 10,000 more than the night before -- gathered around the left-field video board to watch their beloved Indians cruise to a 7-2 victory over the Cubs in Game 4 on a windy night at Wrigley Field, where the Tribe can clinch the Series with a victory tonight.
• Game 5: Tonight, 8 p.m. ET on FOX
:: Complete World Series coverage ::
"I just think it's amazing that the support is so strong and that this many people would come here to watch this," said Chardon native David King, 57. "I never thought they would fill this place without a team actually there. It's a whole different feel."
• Shop for Indians World Series and AL champs gear
Tim Weimer, 37, had the unique perspective of having attended Game 1, which was played at Progressive Field, and Saturday's watch party.
"Obviously it's not quite as rowdy as it was [for Game 1], but it's still great," Weimer said. "A lot of people can't afford an actual ticket, so to come here and pay five bucks and get the same atmosphere is really cool."
The crowd grew larger and louder later in the game, as fans of the Cavaliers -- who played earlier in the night next door at Quicken Loans Arena -- joined in for the later innings. The Cavaliers won the NBA championship in June, breaking the city's 58-year title drought.
"We were at the Cavs game and came over here in the sixth inning," Akron native Chris Miller said. "It's been intense everywhere. We were at the watch party when [the Cavaliers] won the Finals, and we're here now, and it's amazing."
The watch party at Progressive Field is LIT right now.#WorldSeries pres. by @TMobile. pic.twitter.com/qTu9YDk6b2

— MLB GIFS (@MLBGIFs) October 30, 2016
Game 5 of the World Series is tonight at 8 ET, and the Indians are hosting one more watch party with gates opening an hour before first pitch.
"People expect to win now," Weimer said. "Before, you'd hang your head and expect to lose."
Ben Weinrib is a reporter for MLB.com.