Indians pay tribute on Memorial Day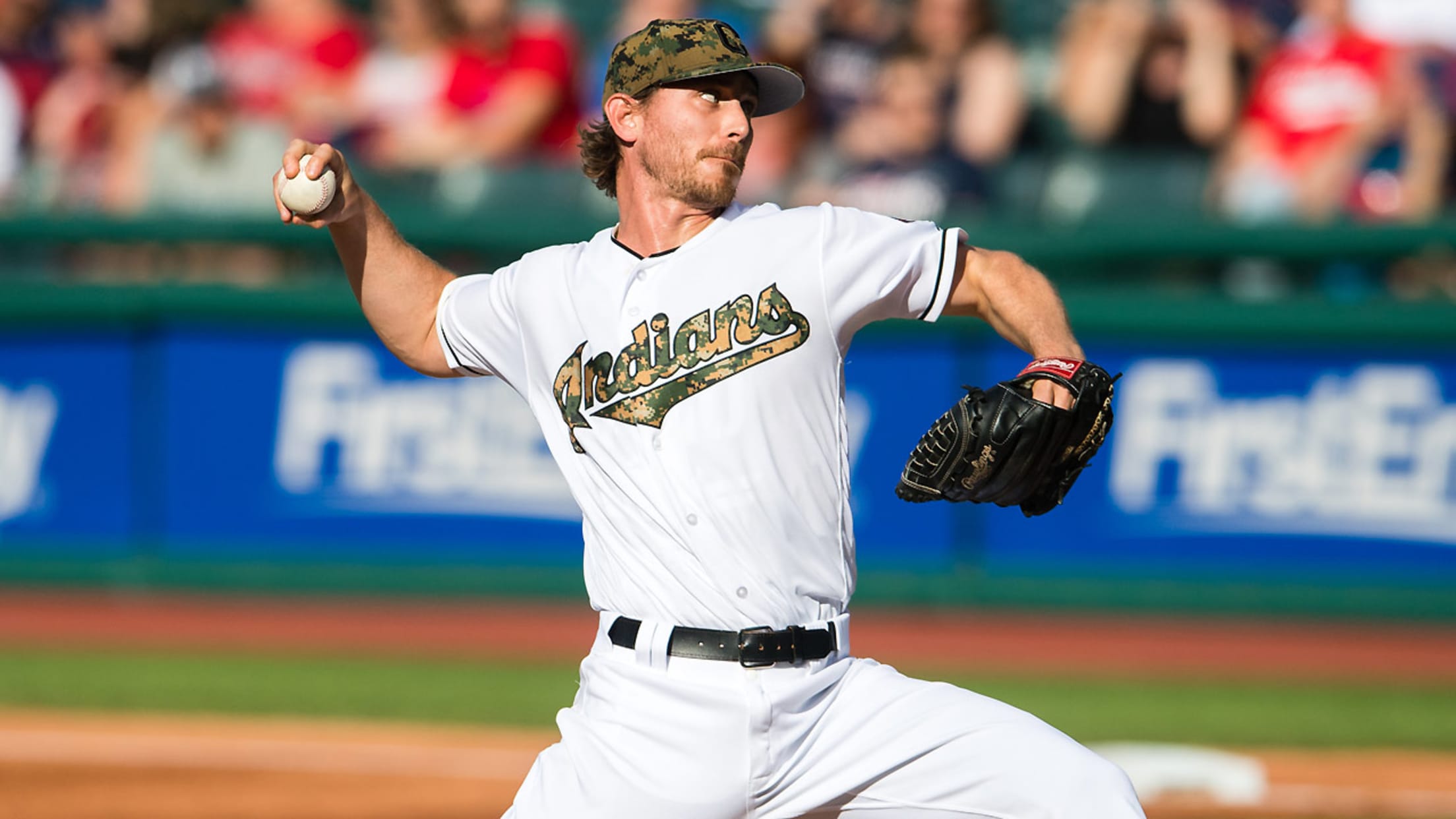 Josh Tomlin sports the Indians' Memorial Day uniform on Monday. (Jason Miller/Getty Images)
CLEVELAND -- When Indians reliever Jeff Manship woke up Monday morning, prior to the series opener with the Rangers, he knew the first person he had to call was his brother."I was just seeing how he was doing and just thanking him for everything he's done," Manship said.Memorial Day is
CLEVELAND -- When Indians reliever Jeff Manship woke up Monday morning, prior to the series opener with the Rangers, he knew the first person he had to call was his brother.
"I was just seeing how he was doing and just thanking him for everything he's done," Manship said.
Memorial Day is a special day for many. It's a day to remember those who have died serving our country, while also appreciating everyone who has served.
"My brother flies an F-18 for the Navy," Manship said. "My mom was a dietitian in the reserves and then my uncle served in Vietnam. He actually lost his legs in Vietnam, so a pretty big sacrifice there."
Major League teams across the nation are doing their part on Monday to honor those sacrifices. All 30 teams wore Memorial Day themed uniforms in their respective games.
Cleveland is sporting a white jersey with camouflage shaded numbers. The Indians' cap is completely camouflage with nothing but a black "C" etched on the front of the hat.
"This is probably my favorite I have seen so far," Manship said. "I think everyone really likes the camo. It's definitely cool. We all love wearing them. We all get excited when we have a special jersey and this is probably the best one."
The new uniforms weren't the only thing the Indians did in honor of Memorial Day. Cleveland had an acting military member throw the ceremonial first pitch, which was followed by the national anthem with a dozen military members doing the flag ceremony.
Prior to the anthem, there was a moment of silence held at Progressive Field to honor those who have lost their lives serving. MLB held a moment of silence at 3 p.m. ET. It's just a small way for baseball players to show their appreciation for those who have made the ultimate sacrifice serving our country.
"Just knowing what people have done for us to be playing this game," Manship said. "It's an honor for all of us to play and wear those colors and just be out there. Everything that the military service members have done has been unbelievable. We all owe them a lot. Just having family members who have served means even more to me."
Shane Jackson is a reporter for MLB.com based in Cleveland.