Indians, Red Sox reschedule rainout for Aug. 15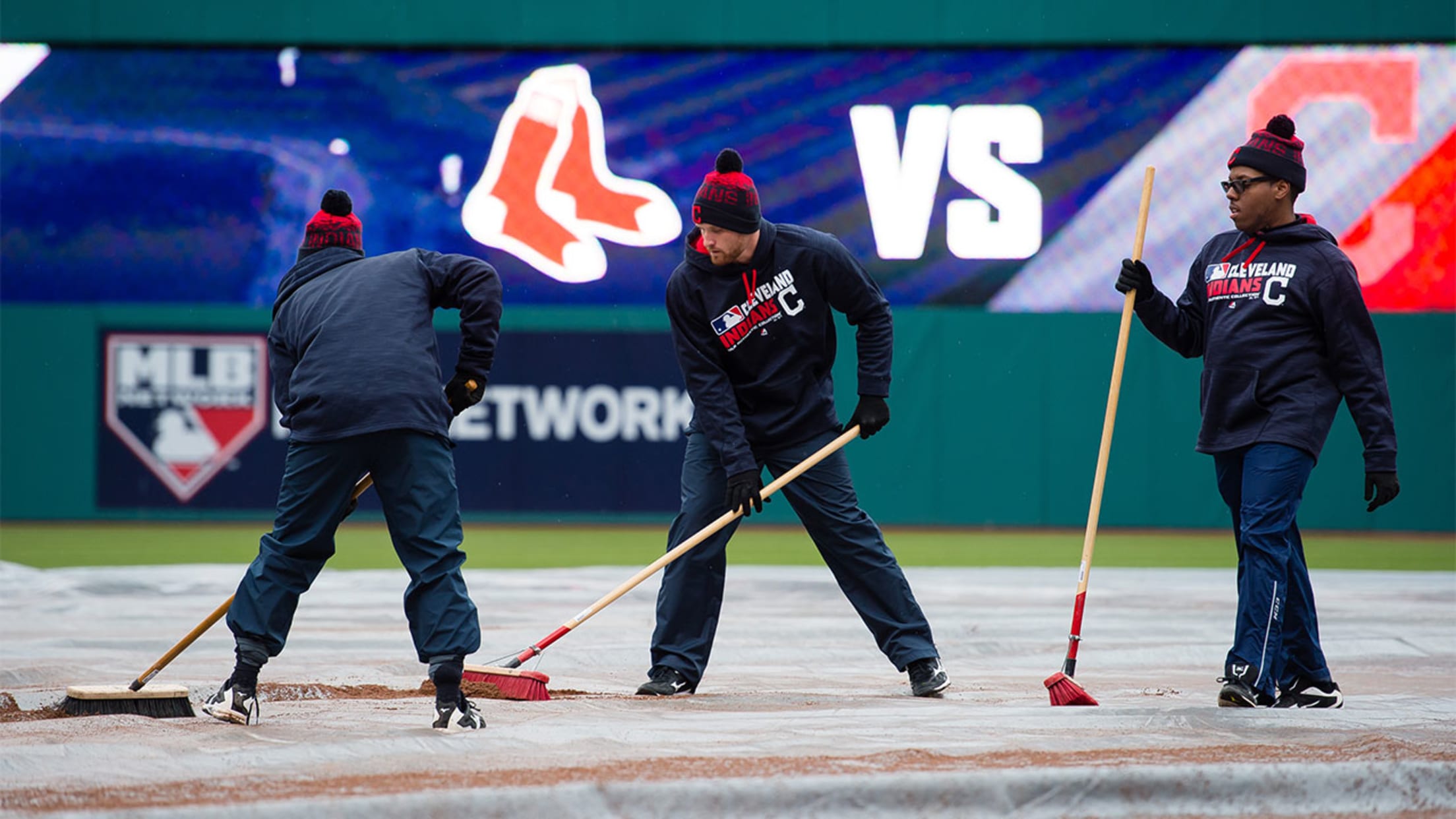 The Indians will host the Red Sox on Monday, Aug. 15, making up the teams' postponed game from April 7. (Getty)
ST. PETERSBURG -- The April 7 postponed game between the Indians and Red Sox has been rescheduled for a 1:10 p.m. ET first pitch on Monday, Aug. 15, at Progressive Field. The date was selected because it's a mutual off-day.The April 7 contest was the second of three postponements experienced
ST. PETERSBURG -- The April 7 postponed game between the Indians and Red Sox has been rescheduled for a 1:10 p.m. ET first pitch on Monday, Aug. 15, at Progressive Field. The date was selected because it's a mutual off-day.
The April 7 contest was the second of three postponements experienced by the Tribe in the first seven days of the season due to inclement weather.
Tickets dated April 7 are valid for the rescheduled game. Fans who bought tickets for the April 7 game at indians.com or the Progressive Field ticket office or team shop who don't want to attend the rescheduled contest can exchange their tickets for either a May 5 game against the Tigers or a May 17 game against the Reds.
Exchanges can be made starting at 10 a.m. ET next Monday, and they must be done by April 29.
Visit the Indians' official website for more information on rainouts.
Andrew Astleford is a contributor to MLB.com.