Injured Rays progressing toward returns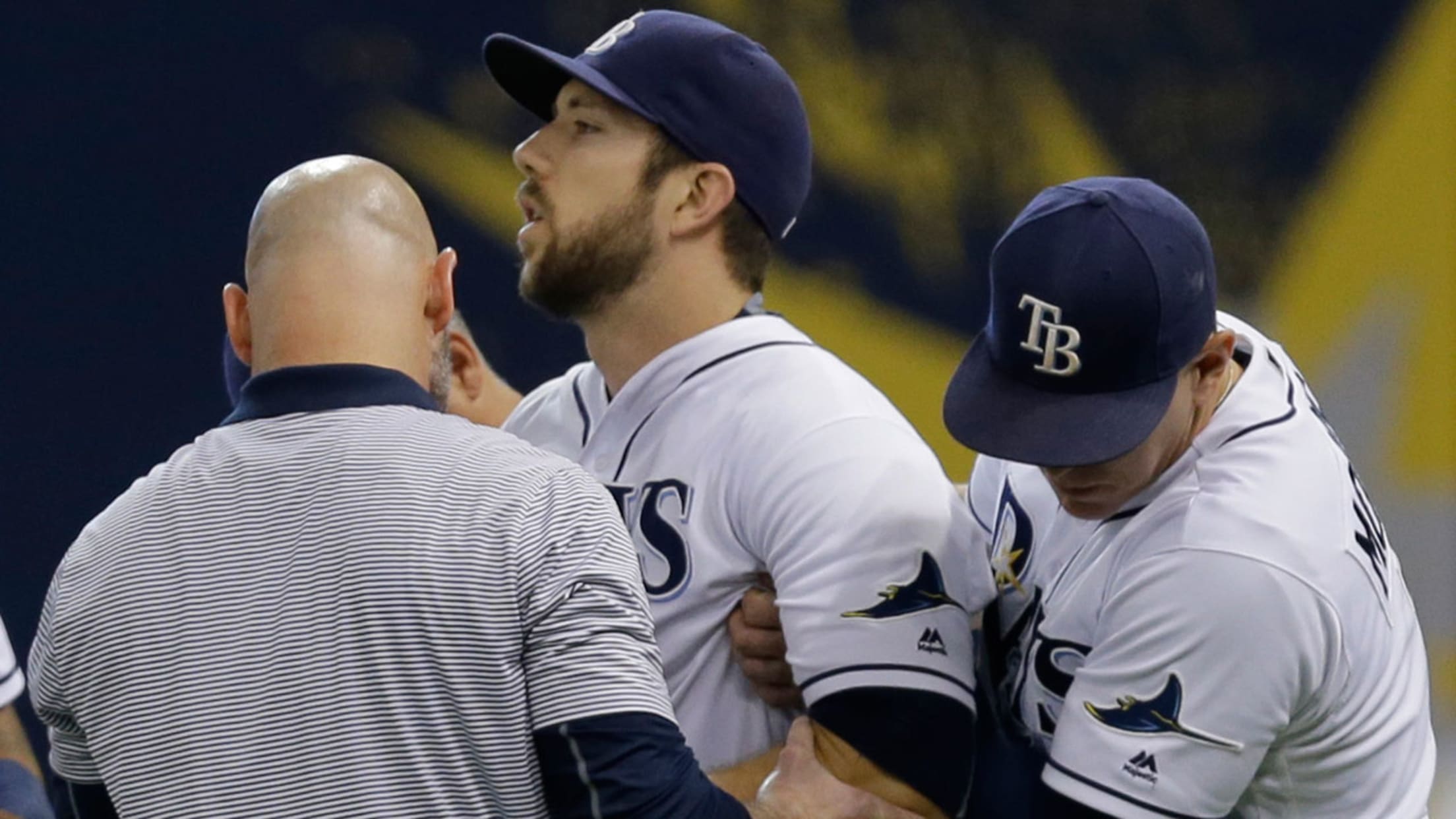 The Rays hope outfielder Steven Souza Jr. could return from a left hip strain by the end of the month. (AP) (AP)
CLEVELAND -- If there's one positive among the injured Rays, it's the fact all of them seem to be making progress.Outfielder Steven Souza Jr. (left hip strain) had an MRI and a cortisone shot in Nashville, Tenn., on Monday. He is expected to be back with the team some time
CLEVELAND -- If there's one positive among the injured Rays, it's the fact all of them seem to be making progress.
Outfielder Steven Souza Jr. (left hip strain) had an MRI and a cortisone shot in Nashville, Tenn., on Monday. He is expected to be back with the team some time during the next homestand.
Right-hander Alex Cobb (Tommy John surgery, right elbow) threw live batting practice on Saturday and came through it well. He will throw a bullpen on Tuesday and follow that with another live batting practice on Friday. He's still expected to be back late July/early August.
Right-hander Chase Whitley (Tommy John surgery, right elbow) is approximately a week behind Cobb. He is expected to join Cobb throwing live batting practice to the Gulf Coast team on Friday, too.
Outfielder Brandon Guyer (left hamstring strain) could be among the Gulf Coast League hitters on Friday. He has jogged some and agility drills should come shortly.
Right-hander Brad Boxberger (left oblique) began playing catch on Monday and the hope is he will progress to throwing off a mound in two weeks.
Center fielder Kevin Kiermaier (left hand fracture) could progress to swinging a wooden dowel this week.
Worth noting
• Left-hander Dana Eveland, designated for assignment on Wednesday, cleared waivers and accepted an assignment to Triple-A Durham.
• The Rays' wives and girlfriends spent Monday at the Hope Children's Home in Tampa, Fla., a home for abused, neglected, and orphaned children.
On a recent visit, the women discovered some of the dorm rooms were in need of a makeover. They met with 20 girls who live in the rooms, and discussed design ideas and what their "dream room" would look like. Monday, the women of the Rays tried to convert the girls' dreams into reality.
• The Orlando Rays caps worn by the club on Friday have been autographed and are now being auctioned at raysbaseball.com/auction until Sunday at 8 p.m. ET.
The Pulse Victims Fund will be the beneficiaries of 100 percent of the proceeds. Already the Rays, their partners, fans, and Major League Baseball have raised more than $300,000 to benefit the Pulse Victims Fund, including a $100,000 donation from MLB.