Nova not worried about tough outing vs. Jays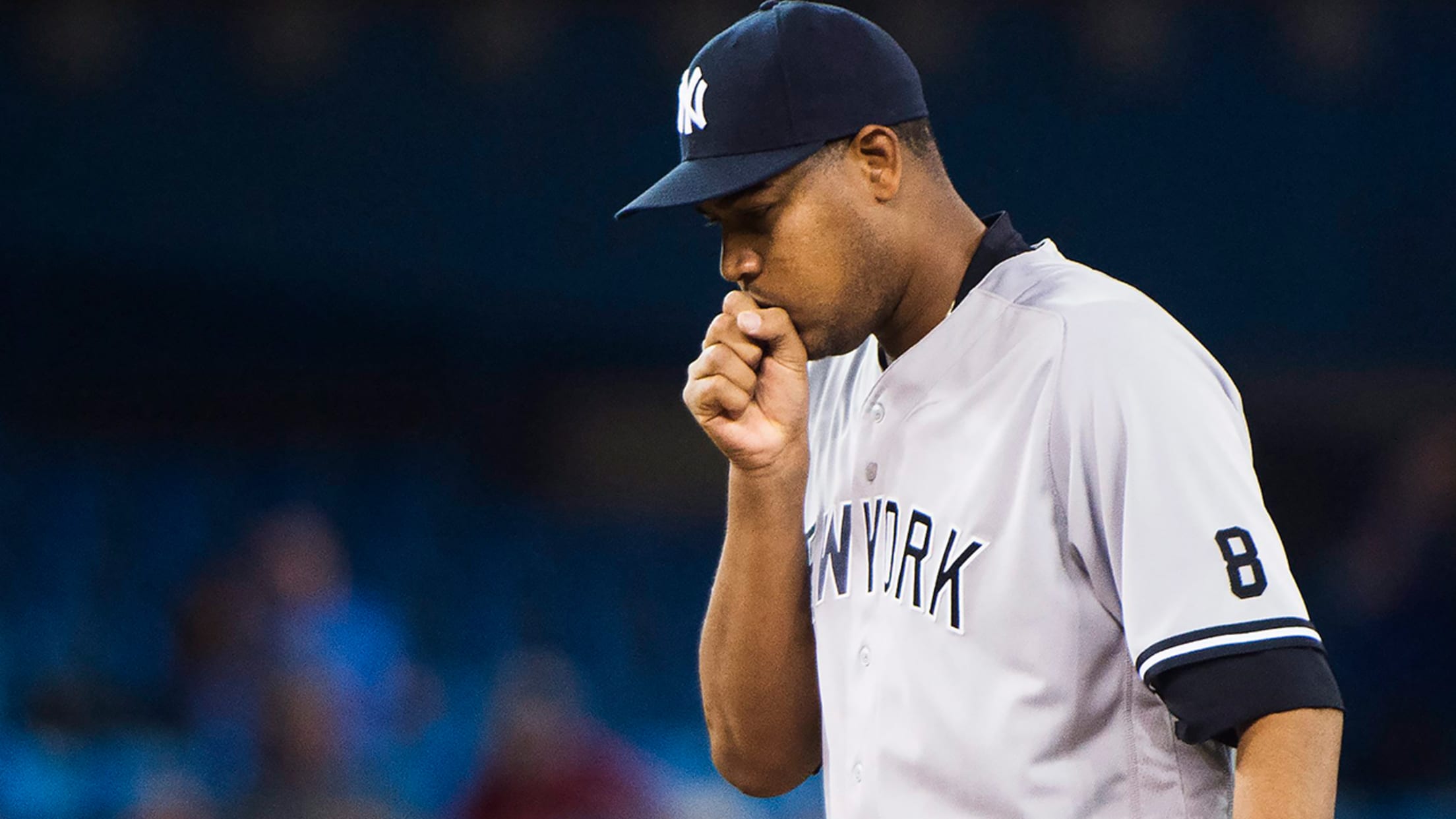 Ivan Nova has had one strong outing and one rough outing as a relief pitcher this season. (AP)
TORONTO -- Ivan Nova does not believe that his issues in Wednesday's 7-2 loss to the Blue Jays were a product of his new job description. The Yankees right-hander would prefer to chalk it up as a bad night at the office."I think in that situation, if I make my
TORONTO -- Ivan Nova does not believe that his issues in Wednesday's 7-2 loss to the Blue Jays were a product of his new job description. The Yankees right-hander would prefer to chalk it up as a bad night at the office.
"I think in that situation, if I make my pitches, I can get people out," Nova said. "I just didn't make my pitches. I left the fastball up, didn't have command of the curveball, and was falling behind the hitters. The type of hitters that they are, if you make a mistake, you're going to pay for it."
Toronto peppered Nova for four runs and five hits in the eighth inning on Wednesday, turning a one-run game into a blowout. While Nova said that he is still adjusting to the nuances of serving as a long reliever, he said that his preparation worked fine when he spun four scoreless innings against the Astros on April 6.
"I was stretching early and everything," Nova said. "I was ready, and I will continue to be ready whenever they need me. This is the first bad one. Hopefully it won't happen again, and I'll be ready for any time they call me."
Nova lost out to CC Sabathia in a spring battle to serve as the Yankees' fifth starter opening the season. Manager Joe Girardi has said that he will try to use Nova to begin innings, rather than having him enter mid-inning.
"We're trying to help him make the adjustment. He's trying to make the adjustment," Girardi said. "Some guys it happens quicker than others. It's important for us that he gives us valuable innings and not just long stints.
"There are going to be times maybe I'm going to want to use him one or two innings, just to hold the fort there and see what happens. He's had one good outing and he had a tough outing last night. It's a learning curve."
Bombers bits
• Despite losing right-hander Bryan Mitchell to a fractured toe at the end of camp, Girardi said that he considers the Yankees to have been fortunate in the injury department. Brian McCann was diagnosed with a bruised left toe but no fracture, returning to the lineup on Thursday, and Andrew Miller has been able to pitch despite a fractured right wrist.
"We've been pretty lucky so far," Girardi said. "We lost Mitchell, and that was something we didn't want to happen. You get a guy that breaks his hand and is still able to pitch, and a guy that's toe looks the way it does, and he's still able to play. You're pretty fortunate."