Over back spasms, Hardy plays first spring game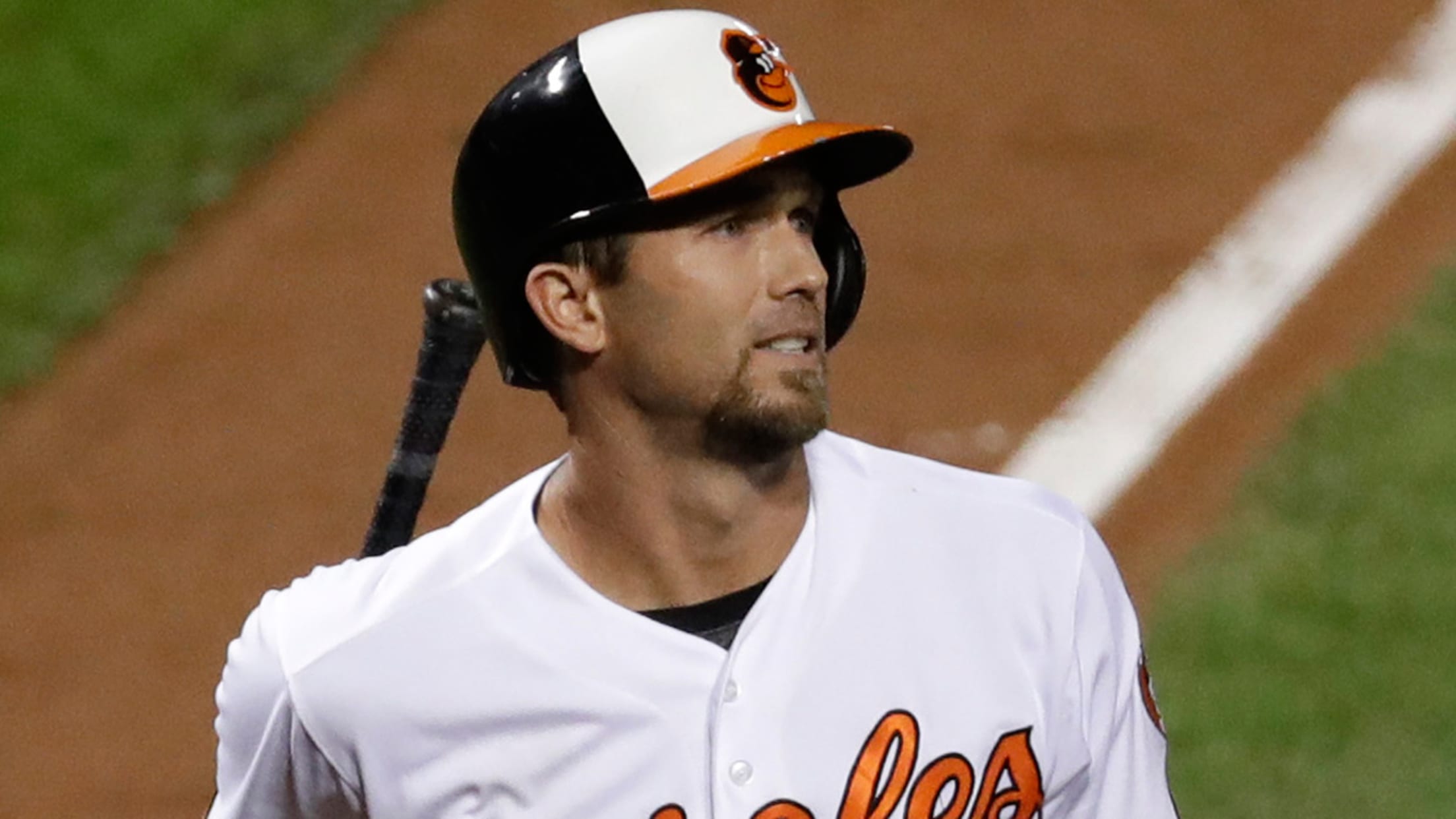 J.J. Hardy expects to play consecutive games as he returns from back spasms. (AP)
SARASOTA, Fla. -- Orioles shortstop J.J. Hardy saw game action for the first time this spring on Monday, going 0-for-2 with a walk and a run scored while hitting second and playing shortstop in the Orioles' 6-4 win over the Phillies. Hardy had been suffering from back spasms."It's been a
SARASOTA, Fla. -- Orioles shortstop J.J. Hardy saw game action for the first time this spring on Monday, going 0-for-2 with a walk and a run scored while hitting second and playing shortstop in the Orioles' 6-4 win over the Phillies. Hardy had been suffering from back spasms.
"It's been a little bit longer road than I thought it would be," Hardy said. "Feeling good. Now, I just need to get into some baseball form."
Hardy wasn't sure of his schedule, saying he would leave that up to manager Buck Showalter. He anticipates playing tomorrow, too. The Orioles are home both days. They're also home Thursday night and play at nearby Bradenton on Wednesday and Friday.
Hardy normally doesn't make many Spring Training road trips, but he'll likely make some to catch up for missed time.
"If I get in there today and play tomorrow, and then we'll see where we're at after tomorrow, and play like I'm 100 percent healthy. Just got to get ready for the season now," Hardy said.
First baseman Chris Davis, who has missed three days with bronchitis, said he's ready to return, but wasn't in the lineup on Monday.
"I feel a little weird today, probably from getting worn out for the last three or four days. I feel [good] enough to be here," Davis said.
"I'm sure I'll be in there probably playing right field and center field, maybe throw a bullpen, do some blocking drills, lead off every inning, and then go back and forth to Twin Lakes [Minor League complex] and get some extra, extra [at-bat's]," Davis joked.
Davis, who missed three games because of flu last July, said the bronchitis was bad, but not as bad as the flu.
"I had it bad enough not to be here for three days," Davis said. "I came in a couple days, and I talked with our docs and our trainers. They thought it was best I not be here."
Rich Dubroff is a contributor for MLB.com.