Man on a mission: Trip opened Hoover's eyes
D-backs reliever found rewarding experience in goodwill tour to Africa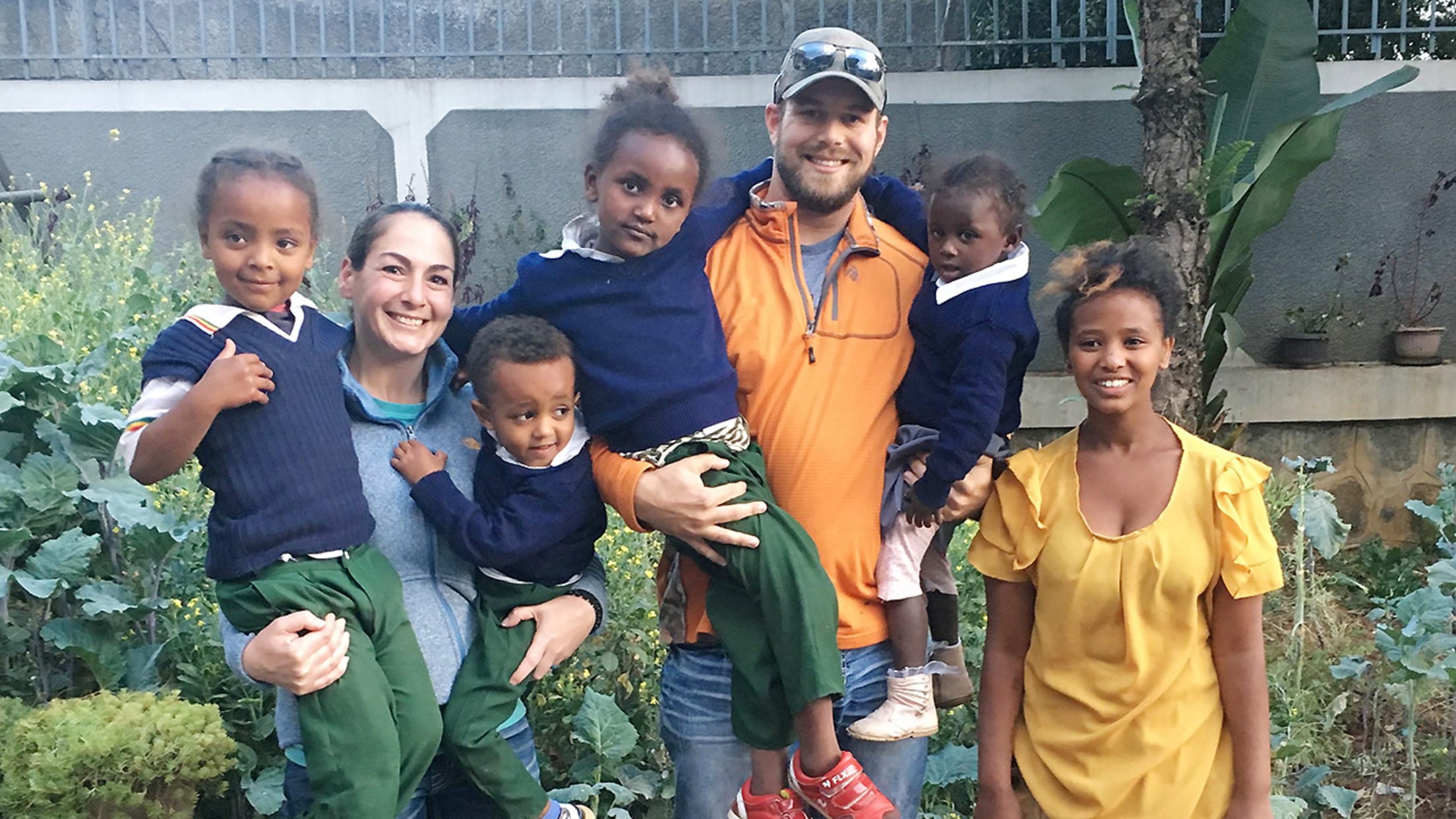 "It was extremely rewarding," J.J. Hoover said of his goodwill tour to Africa. (courtesy of J.J. Hoover) (Courtesy of J.J. Hoover)
His demeanor on the mound in 2017 was hushed and tranquil, but Arizona Diamondbacks relief pitcher J.J. Hoover is a fierce competitor with a passion for four things: God, family, farming and baseball.Before signing with the club last offseason, Hoover and his wife Megan-Kate were able to parlay all four
His demeanor on the mound in 2017 was hushed and tranquil, but Arizona Diamondbacks relief pitcher J.J. Hoover is a fierce competitor with a passion for four things: God, family, farming and baseball.
Before signing with the club last offseason, Hoover and his wife Megan-Kate were able to parlay all four of those passions into a two-week goodwill tour of Ethiopia, Zimbabwe and South Africa.
"It was extremely rewarding," said the reliever. "Mission No. 1 was to spread the Gospel, and being able to do it alongside the game I love was a dream come true."
While Hoover was in South Africa, he worked with local ministries on eco-based projects like food cultivation and home building, as well as soap making and even helping in their local health centers.
Everyone then would trade in their working gloves for baseball gloves and go to the local field and take part in a sports camp sponsored by Unlimited Potential Incorporated, a faith-based baseball organization.
"The kids were extremely responsive," said Hoover. "They do have a professional league down there, and the kids all aspire to be a part of it. But it's tough for them, because their talent is so raw. With some more coaching and time, those kids can be big leaguers, too, with the hearts they showed."
Pittsburgh Pirates second baseman Mpho' Ngoepe -- the first African-born player to reach the Major Leagues -- said the game of baseball is a source of escapism for the harsh reality of many who live in Africa.
"We don't have baseball fields," said Ngoepe. "We share with other clubs, such as the soccer club or the rugby club, and we'd share the facility with them. Our fields aren't looked after since we don't have grounds crews or anything like that, so we would be out there watering the grass, cutting it, and even putting the bases in.
"I didn't personally participate in any of those camps, but I know they are helping kids out there, and that's great."
Hoover began his work with UPI a couple of years back, when he said it was "an act of God" that intervened.
"Two years ago, I attended a conference called Professional Athletes Outreach," said Hoover, who posted a 3.92 ERA in 52 appearances in the 2017 regular season. "I was sitting with some of the guys who I knew from around the Majors, and the Lord put it on my heart that I needed to get out of my comfort zone and adventure to spread His word.
"It was a bit challenging. I never considered myself a world traveler, so I honestly felt like all I could do is listen to the Holy Spirit and enjoy the journey, no matter where it took me."
That journey took an interesting twist this past offseason, when Hoover and D-backs center fielder A.J. Pollock, who was on vacation with his wife, Kate, met in South Africa and worked one of the camps together.
"A.J. was so generous to spend part of his vacation with us down there," said Hoover. "He could have easily said no, but he wanted to help."
Added Pollock, "The guys at UPI, as well as J.J., do great work. It was the first time I've ever done something like that and it was really cool. Being able to play baseball with the kids and see their faces when they played was amazing. They were really eager to learn."
Hoover said his time out of the United States was truly rewarding, and since that experience, his appreciation for helping others has only strengthened.
"We met a lot of magnificent people along the way and were able to hear a lot of stories," said Hoover. "It was so rewarding that my wife and I are actually planning another trip already. Helping the kids out there was an experience that I could never replace, and I can't wait to get back out there."
Ian Kraft is a contributor to MLB.com.