Struggling Bradley could be asked to bunt more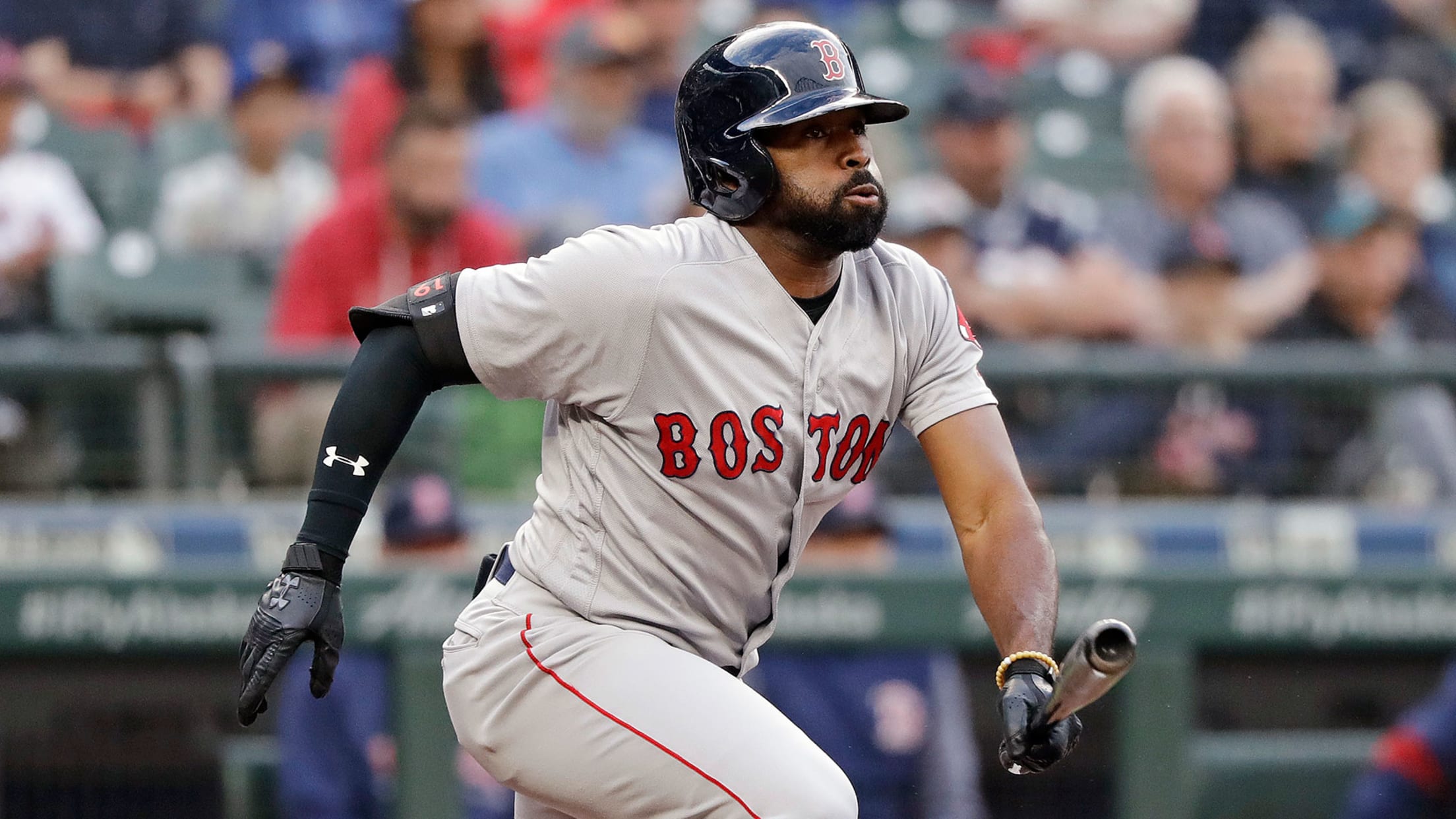 SEATTLE -- In hopes of helping Jackie Bradley Jr. emerge from his near season-long slump, manager Alex Cora might be giving his center fielder the bunt sign more often in the coming days.In Friday night's 7-6 loss, the Sox had Bradley try a sacrifice bunt when runners were on first
SEATTLE -- In hopes of helping Jackie Bradley Jr. emerge from his near season-long slump, manager Alex Cora might be giving his center fielder the bunt sign more often in the coming days.
In Friday night's 7-6 loss, the Sox had Bradley try a sacrifice bunt when runners were on first and second with nobody out. Bradley missed on his attempt, and Cora took away the sign and Bradley wound up striking out.
Don't be surprised if Bradley, who has seven stolen bases this season despite a sub-.300 on-base percentage, starts trying to bunt for hits.
"He's an athlete," said Cora. "He knows it. And we'll attack it. We'll probably bunt a little more early, get him into a good place. With him, honestly, the way they play him it's just a matter of, with nobody on, just drop it down and go. That's a tough play. You see the third baseman playing in at the shortstop position. It's still a tough play. It's not that easy to create an angle and throw him out."
Bradley entered Saturday's game with a slash line of .185/.279/.290 with only three homers and 15 RBIs. He has looked nothing like the player who was an American League All-Star two years ago. However, Cora has seen some subtle progress of late, including more contact.
"Little by little," Cora said. "Obviously it would be good for him to expand his game. He can use his legs. We know he can steal bases and all that stuff. He's one of the best baserunners we have. If he gets that [bunt] down and has that in his pocket, it's going to be better for him."
Moreland gets rest
In a 3-for-31 slump, first baseman Mitch Moreland was out of the lineup on Saturday against Mariners lefty Wade LeBlanc. Since the release of Hanley Ramirez, first baseman Mitch Moreland has been a fixture in the lineup. Blake Swihart took his place at first on Saturday.
"You know what, he's pull-happy lately, something he wasn't doing early in the season. I think it's mechanics," Cora said. "Coming off his back leg a little more than usual. There's a few line drives, but actually he hasn't impacted the ball. He's, like, coming off it. Yesterday, although it was a jam-shot, whatever, that was a good step trying to go the other way. But that's something that we want him to do, to stay left-center, right-center. Obviously hit the ball in the air, all that stuff, and if he does that, he'll be fine."
Cora wants to make sure fatigue doesn't become a factor for Moreland, who had a career-high 508 at-bats last season.
"We have to make sure that I don't run him down into the ground. That's very important," Cora said. "I make a point of doing it with everybody, but with him it's very important. Even before the decision we made [with Ramirez], we were talking about it, he's a very important piece of what we're trying to accomplish. Not only offensively but defensively and what he brings in the clubhouse. We'll make sure. We're comfortable with Blake playing first, we're comfortable with Brock [Holt] playing first base too. We'll find our spots and take care of him."
Slow going for Pomeranz, Pedroia
It has been 16 days since lefty Thomas Pomeranz pitched for the Red Sox, and he still hasn't thrown off the mound since going on the disabled list with left biceps tendinitis.
Pomeranz did throw off flat ground on Friday, but he's clearly not 100 percent.
"Yesterday he threw and he felt it still, the neck, is stiff," said Cora. "[Trainer] Brad [Pearson] feels like it's nothing serious. He'll play catch tomorrow again. He was moving around better. We'll see."
Meanwhile, second baseman Dustin Pedroia is still waiting for the inflammation to go away in his surgically repaired left knee before he can start ramping back up to full baseball activities. Pedroia played in just three games after his initial activation before going back on the DL on June 2.