Lamb excited for younger brother, alma mater
Third baseman emotional as Huskies reach College World Series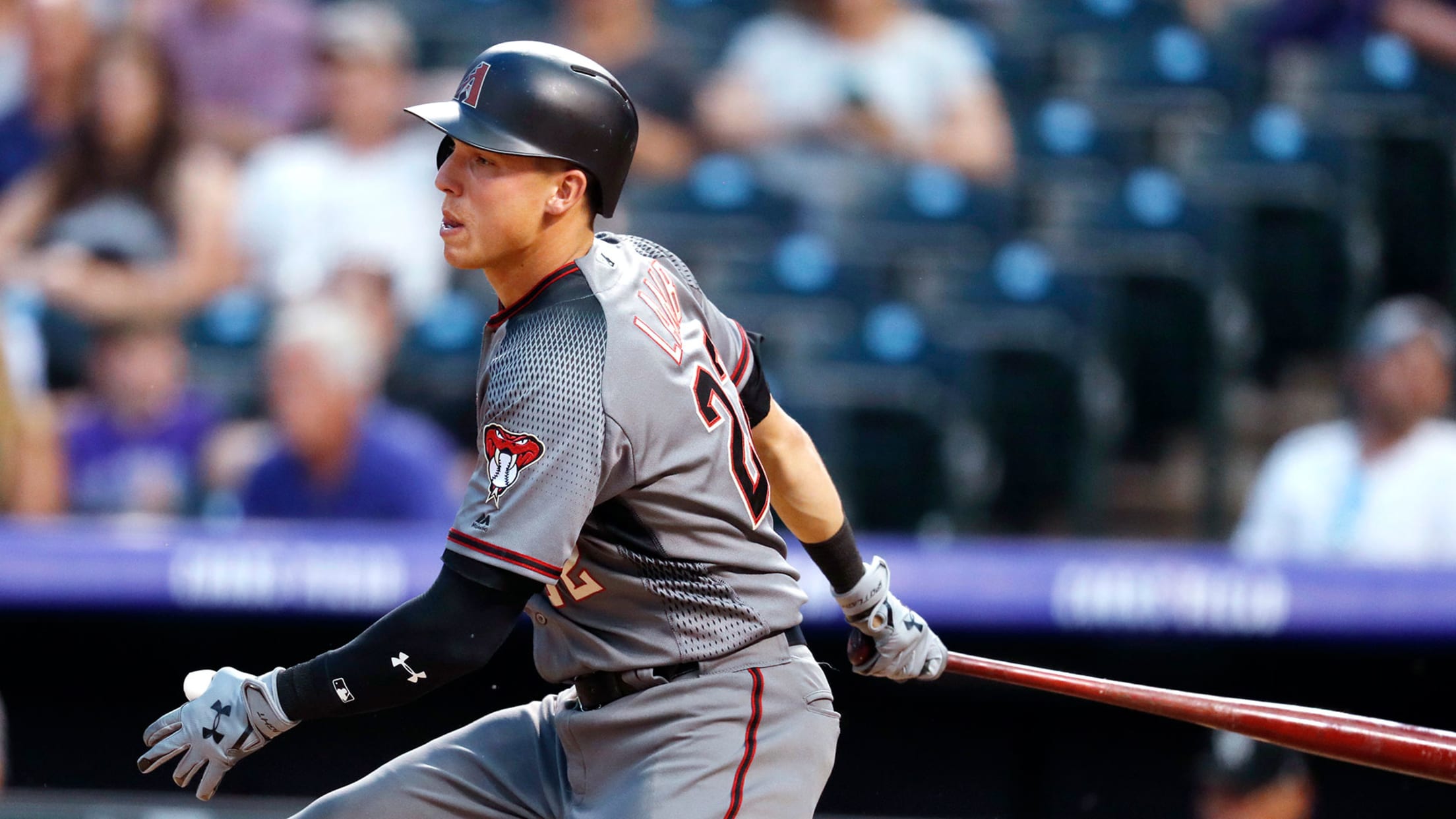 PHOENIX -- Jake Lamb said he often doesn't show much emotion, but on Sunday, he posted an Instagram video that displayed quite the opposite. He was jumping around and screaming.The reason why?The Washington Huskies' baseball team -- his alma mater -- won in walk-off fashion to advance to the College
PHOENIX -- Jake Lamb said he often doesn't show much emotion, but on Sunday, he posted an Instagram video that displayed quite the opposite. He was jumping around and screaming.
The reason why?
The Washington Huskies' baseball team -- his alma mater -- won in walk-off fashion to advance to the College World Series in Omaha, Neb. Dylan Lamb, Jake's younger brother, is a pitcher on the team.
"It's more of just for being an older brother, being proud of my little brother," Jake said. "Everything he's gone through as far as his baseball career and achieving a life moment like that, it was pretty cool to see."
Jake said he and Dylan spoke. It was an emotional phone call.
It's crazy to see the Huskies advance so far, Jake Lamb said.
"When I was there, we were terrible," Lamb said.
Lamb was part of current coach Lindsay Meggs' first Huskies team. Now they have a chance to win it all.
As for the video, well, that might be held against Lamb.
"I didn't know Jake had that in him," manager Terry Lovullo said. "He's a very quiet guy, too. … I want him to show us that [emotion] here at Chase Field someday as well."
Injury updates
• Lovullo said Robbie Ray (oblique) threw a "very good" bullpen session on Monday. If there are no setbacks, the club is eyeing a rehab assignment starting Thursday.
• In his latest rehab start, Shelby Miller (Tommy John surgery) allowed eight earned runs over three innings. Lovullo wasn't concerned, because he heard Miller's stuff was fine, but that he got clipped a bit, squeezed a tad and made a couple mistakes.
"I'm OK with a guy going into a rehab setting and getting hit around," Lovullo said. "I think it's part of what you need to do to get ready for the big leagues."
• A.J. Pollock (broken thumb) had a CT scan and the results came back as expected. He's healing but isn't quite there yet, said Lovullo. Pollock may start range-of-motion exercises, but he isn't yet cleared for any baseball activity.
• Jorge De La Rosa (right Achilles bursitis) threw in an extended spring game on Monday and will do so again Tuesday. He is also eligible to come off the disabled list on Tuesday, but Lovullo said the club wanted to give him one more outing.
• Steven Souza Jr. (strained right pectoral) took batting practice on Monday. According to Lovullo, Souza will start a throwing program on Tuesday or Wednesday, depending on how he feels. He will have an MRI next Monday.
Justin Toscano is a reporter for MLB.com based in Phoenix.