Marisnick looking to work way out of funk
Astros' backup outfielder racking up strikeouts during slump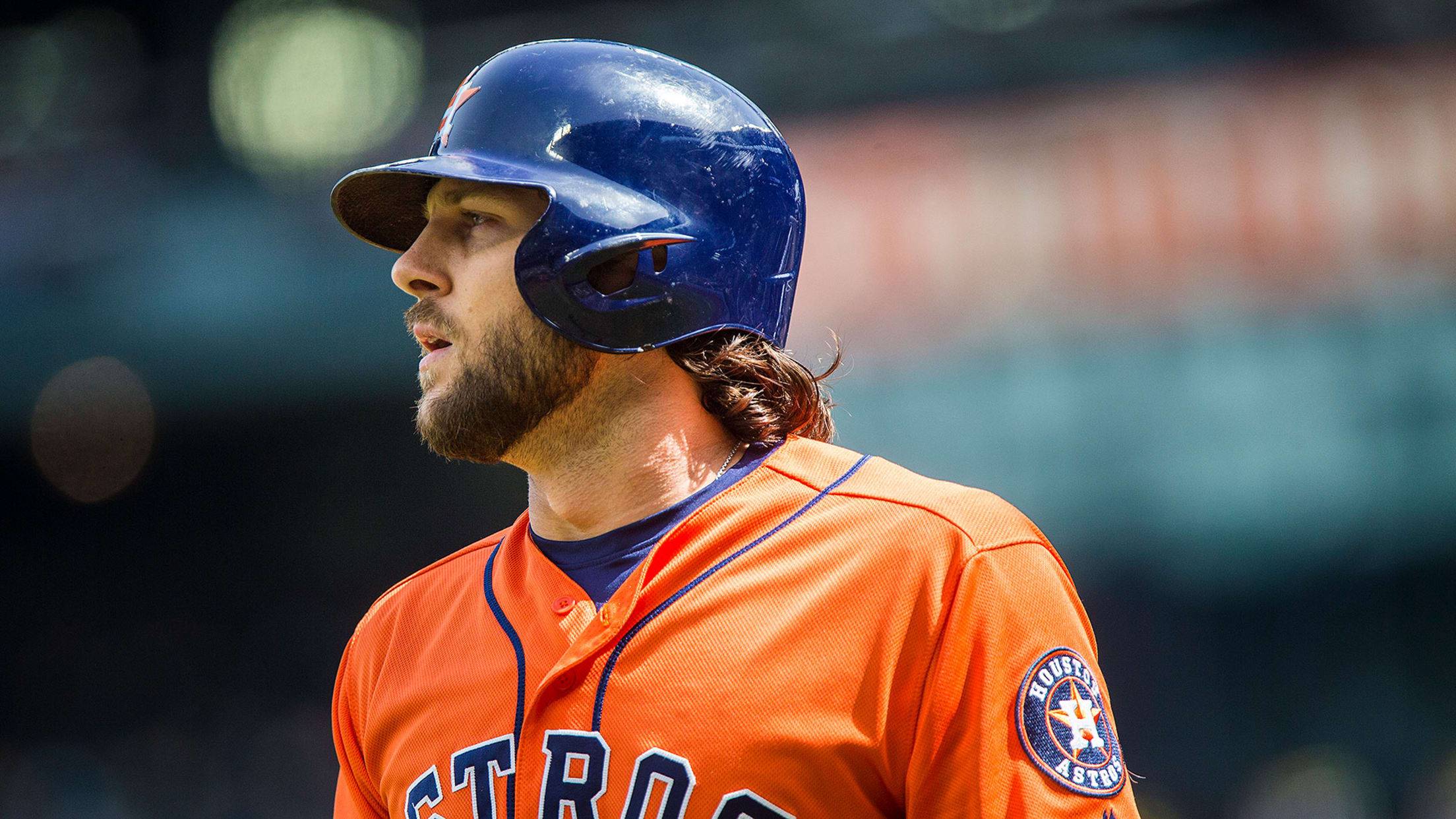 CHICAGO -- Astros outfielder Jake Marisnick's alarming strikeout rate to begin the season -- 27 times in his first 50 plate appearances without drawing a walk -- is a result of pressing too much and swinging out of the zone, he said Saturday before a game against the White Sox.The
CHICAGO -- Astros outfielder Jake Marisnick's alarming strikeout rate to begin the season -- 27 times in his first 50 plate appearances without drawing a walk -- is a result of pressing too much and swinging out of the zone, he said Saturday before a game against the White Sox.
The Astros rely on Marisnick's defense as the fourth outfielder and need him to produce to balance out the playing time of others who play left field -- Marwin Gonzalez and Derek Fisher, both of whom are struggling as well. Marisnick has struck out 11 times in his past 14 plate appearances, including his only at-bat in Friday's 10-0 win. He entered Saturday in an 0-for-21 slump.
"[Friday], I actually felt pretty good and felt like my swing freed up and I was able to get some pitches I have been struggling with," he said. "That's part of it. You put your nose down and keep going and keep grinding."
Marisnick was a huge contributor in the Astros' run to the World Series championship last year, hitting .243 with a career-high 16 homers and 35 RBIs. One of the best defensive outfielders in the game, Marisnick broke his thumb on Sept. 13 and missed the rest of the season, including the playoffs.
He made some changes to his swing this offseason and saw some early positive results -- he homered in the first two games he played -- but has struggled to make consistent contact. Last year, he posted a 44.9 percent fly-ball rate, which was easily the highest of his career.
"Guys are supporting me. It's been nothing but love in here," he said. "I'll keep rolling with that and keep working. That's all you can do. It does you no good to pout and hang your head. You keep going every day and look to find what's going on and fix it."
Astros manager AJ Hinch said the strikeouts have snowballed on Marisnick both mentally and physically, even though Hinch preaches not to carry one at-bat into the next.
"But I'm sure it's a pretty big burden to carry up there when there's so many strikeouts piling and now he's got to talk about it, or it gets addressed by the hitting coaches and by me," Hinch said. "It becomes just as much as a mental hurdle as a physical change that needs to happen to be more productive. All of this stuff will be absorbed into the numbers over the course of a season. It's pretty taxing mentally on him right now. He has plenty of ability to have productive at-bats, but they're not as consistent right now."
Marisnick has faced two strikes in a count 38 times in 50 plate appearances and has proceeded to strike out 27 times.
"When you go through a funk like this, things speed up," he said. "You want to get the at-bat out of the way instead of going the other way and taking your time and getting a good pitch to hit. I think that's the biggest thing for me, taking a breath and trusting the work I'm doing. I've been feeling great the last couple of days. Just take the opportunities I get and slow things down and take my time."