Paxton feels he's 'ready to go' on Monday
Left-hander threw bullpen session Friday in the rain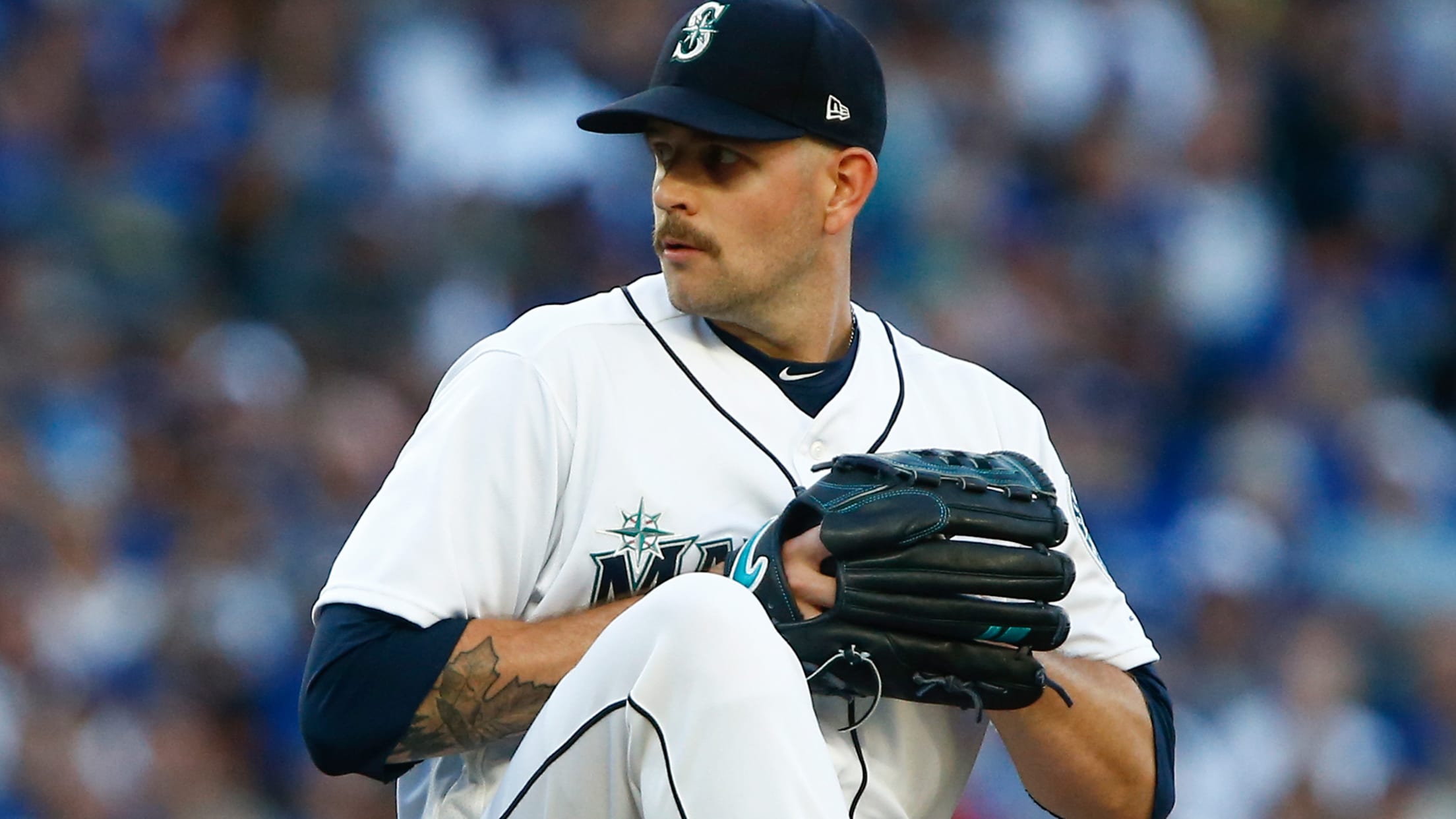 ARLINGTON -- As he works back from a bout with pneumonia, James Paxton took to the bullpen mound on Friday afternoon at Globe Life Park for a throwing session. At which point, about halfway through his 40-pitch session, the skies opened up and the big lefty finished up in a
ARLINGTON -- As he works back from a bout with pneumonia, James Paxton took to the bullpen mound on Friday afternoon at Globe Life Park for a throwing session. At which point, about halfway through his 40-pitch session, the skies opened up and the big lefty finished up in a drenching rain.
Not ideal for a guy recovering from pneumonia, but Paxton shook it off, finished his work and said Saturday that he's ready now to rejoin the Mariners rotation Monday against the A's when Seattle opens its season-ending seven-game homestand.
"Probably not ideal, but I came out of the other side OK," Paxton said of pitching in rain that returned later to cut short Friday's 8-3 loss to the Rangers in the seventh inning. "I'll just keep on going here and see what we can accomplish."
Paxton needed to get the bullpen work in to show he's ready by Monday, which would allow him to make one additional start next Saturday or Sunday in the closing weekend of the regular season against the Rangers.
Paxton has thrown a career-best 150 1/3 innings in 26 starts and would like to push his workload up to 160 innings or so in order to set himself up for a more gradual increase to 190-200 innings in 2019.
Mariners manager Scott Servais would like Paxton to finish his season on a strong note and appreciates the effort to increase the workload rather than shut things down with Seattle's postseason bid having faded.
"He got through it," Servais said of the bullpen session. "He did say he got a little fatigued toward the end of it, but he's pushing through it. He wants to make that start when we get back home. He's shooting for starting on Monday. We'll know more once I talk to him."
Servais is juggling a few things on the rotation front. Felix Hernandez threw a bullpen session on Saturday, and Servais was waiting to see how that went before determining if the 32-year-old veteran will return from a sore right hamstring for one final start next week.
He also wanted to see how Marco Gonzales fared in Saturday night's start as the young southpaw already exceeded his career high in innings. Wade LeBlanc, Mike Leake and Erasmo Ramirez could line up for a final start, as well, with another bullpen day also a possibility.
Paxton came into the season with a goal of staying healthy for the full year. He's gone 11-6 with a 3.83 ERA while missing about a month with a sore back and then a bruised forearm after getting hit by a line drive. Now the illness cost him two starts, but he's eager to put that behind him and finish on an up note.
"I feel like I'm ready to go on Monday," he said. "Obviously I'll be on a bit of a pitch count. I don't know exactly what that will be. It'll probably depend on how I look and how my energy keeps up. But I'll be ready to run it out there."