Paxton throws bullpen session, goes 'well'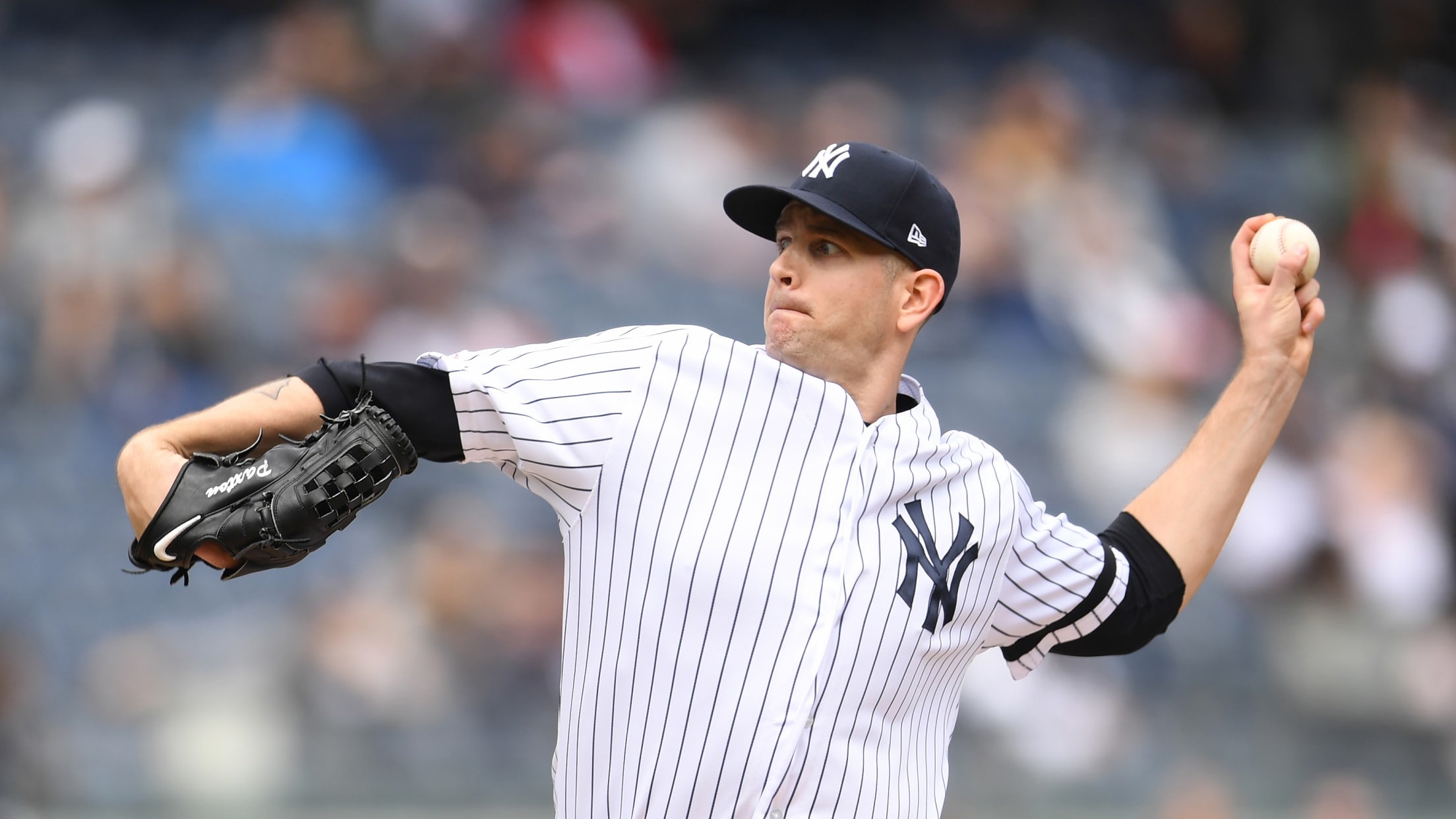 NEW YORK -- Starter James Paxton threw a bullpen session Friday at Yankee Stadium as he works toward a return to the club. According to manager Aaron Boone, Paxton threw a bullpen where he sat down between "innings" to simulate downtime and warming back up within a game. He also
NEW YORK -- Starter James Paxton threw a bullpen session Friday at Yankee Stadium as he works toward a return to the club. According to manager Aaron Boone, Paxton threw a bullpen where he sat down between "innings" to simulate downtime and warming back up within a game. He also did pitchers' fielding practice, which included moving off the mound in order to field.
"It went well ... another positive step. The next thing will be, now, how does he come in [feeling] tomorrow?" Boone said.
Paxton will potentially throw another side session on Sunday on the field, Boone said.
"If that goes well then there's a chance we could possibly insert him at some point on the road trip," said Boone, referring to the seven-game trip to Baltimore and Kansas City that begins on Monday.
Paxton has been on the injured list since May 4 with left knee inflammation. He's spent time on the injured list in each season of his career aside from 2013, when he debuted in September and made four starts.
Before his injury, Paxton had compiled a 3.11 ERA in seven starts, including two straight starts with 12 strikeouts on April 16 and 21.