Q&A: Taillon talks offseason, holidays and more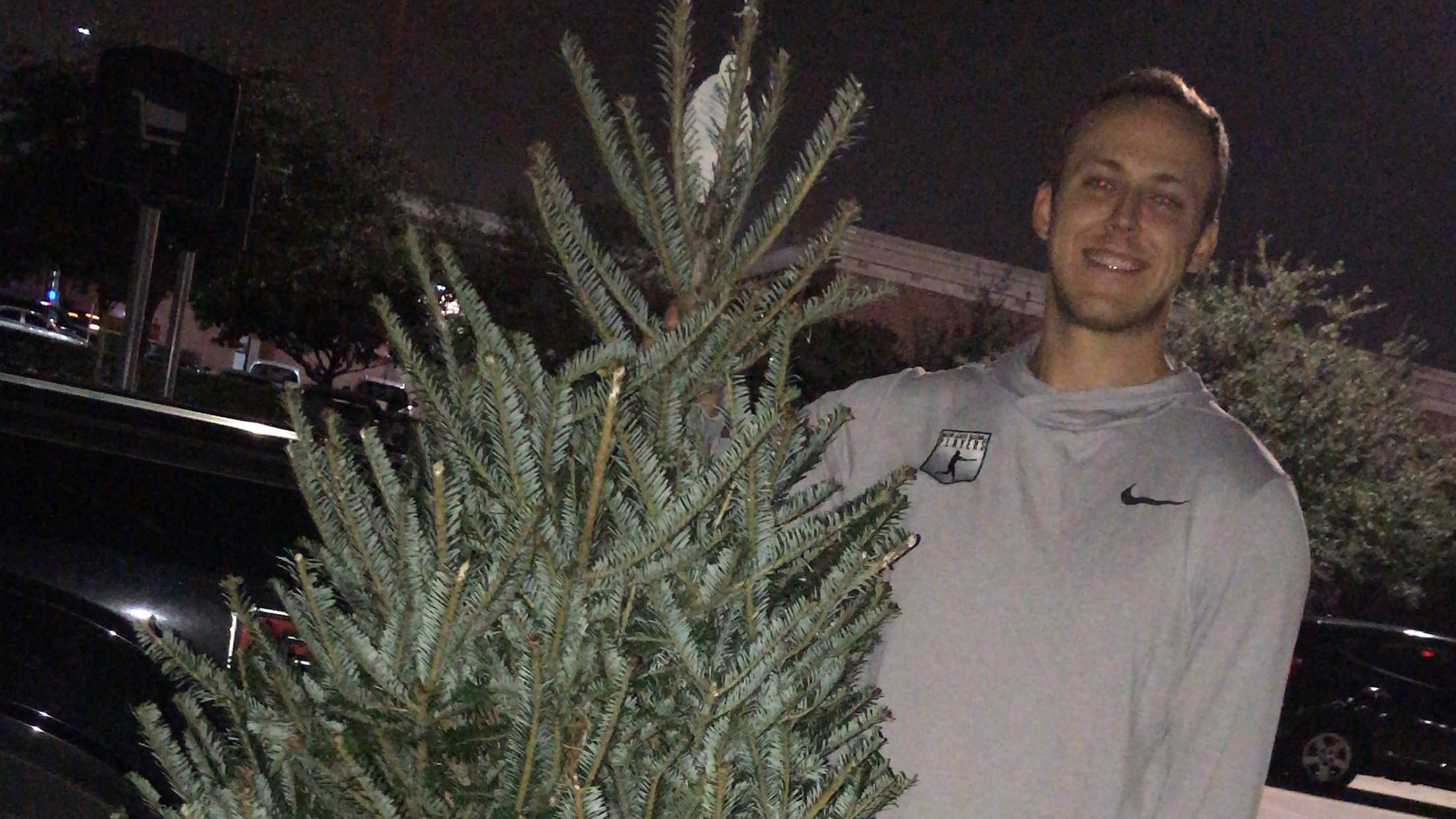 PITTSBURGH -- The "off" part of Jameson Taillon's offseason lasted about two weeks.Taillon probably earned a little more downtime this year. The right-hander put together a 3.20 ERA and 4.7 WAR (according to Baseball-Reference) in 191 innings over 32 starts, a career-high workload in his age-26 season -- and only
PITTSBURGH -- The "off" part of Jameson Taillon's offseason lasted about two weeks.
Taillon probably earned a little more downtime this year. The right-hander put together a 3.20 ERA and 4.7 WAR (according to Baseball-Reference) in 191 innings over 32 starts, a career-high workload in his age-26 season -- and only a year after returning from testicular cancer.
But after about two weeks of rest, Taillon returned to Fairchild Sports Performance in Houston to resume his workouts with an eye toward 2019.
Continuing an annual winter tradition, MLB.com caught up with Taillon earlier this month to talk about his brief respite, how he balances three of his well-known interests (coffee, TV and, of course, baseball) in the offseason and his holiday plans.
MLB.com:So what is the early part of the offseason like for you? Are you travelling, relaxing, working out, a little bit of all that?
Taillon: The first week after the season, I stayed in Pittsburgh and was pretty horizontal on the couch all week watching the Wild Card Games, watching the beginning of playoff baseball. I caught a Penguins and Steelers game. Really just focused on unwinding, having some time to myself. Then the following week, I started focusing more on detoxing my body, eating clean, getting back into the swing of things. I don't take too much time off. I'll start working out after about two weeks. The first phase of workouts is kind of easier; it's more about resetting your body and making sure it's moving properly and healthy. Hitting a career high in innings this year, I was pretty careful with the early phases of my workouts, not wanting to do anything crazy -- really just wanted to make sure everything lined up and was working right. Every offseason is a little different. There's the occasional wedding or family trip or family you've got to see. Really, it's just time to myself to get back in the swing of things.
MLB.com: Let's talk about a shared love: coffee. You seek it out on the road, blog about it and all that. What is your offseason routine like when you're not working around the baseball schedule?
Taillon: That's funny. I just made some cold brew overnight. I made it in a French press, and this time I did it a little bit differently. I make usually a pour over every single morning. I try stuff from all over. I'll do some research on the interweb. I'll look at places' Instagrams. I'll look at different people's blogs and see what they're drinking. I'll place some orders. Houston has a really great coffee scene, so I'll go to one of my shops and pick a bag up. I make a lot more at home, but offseason or in season, every single day starts once I have my good cup of coffee. The quality of your coffee sets the tone for the day. It's the first moment you have to gather yourself, so why would you want to do it over a crappy cup of coffee?
Made cold brew overnight and it's 45 degrees out this morning. Feeling kinda unstoppable, living dangerously #invincible

— Jameson Taillon (@JTaillon19) December 5, 2018
MLB.com: Everyone also knows you love your binge-watching. (Note: Taillon was watching "Bloodline" on Netflix when he received his call to the Majors in 2016.) What have you caught up on over the offseason, and what topped your list?
Taillon: The only show that I've really sat down and genuinely gotten into was "The Haunting of Hill House." That was pretty spooky. It's tough for a horror series to not get on that side of corny or cheesy, and they did a great job of keeping it with a great storyline, and they developed the characters. I was really into it. I was pretty spooked out for a while. Besides that, I'm pretty much always watching reruns of "The Office" or "Parks And Rec." I'm looking to get into "The Good Place"; I just watched a trailer for it last night. I haven't really sat down and watched as much TV as I would like. I also watched "Narcos" and "Westworld" -- people keep talking to me about those, so those are up there.
Soooo which direction do you go for a new show after watching Haunting of Hill House (which I highly recommend if you enjoy scaring yourself)? New show recs welcome!

— Jameson Taillon (@JTaillon19) November 27, 2018
MLB.com: You posted on Twitter about the playoffs and award winners. You're the team's union rep, so you're following baseball, to a certain extent, even in the offseason. How closely do you follow the Hot Stove-type activity? Some people are really into it; others just want to unplug. Where do you fall?
Taillon: I follow it pretty closely. I'm not keeping up with every single rumor and every single team's needs. I've always been interested in it, even before I was a professional baseball player. In high school, I was checking the early stages of MLB Trade Rumors and stuff. I've always been intrigued by free agency and trades. I'm a pretty big fan of the game. You find a lot of guys that going into the offseason are like, "Why would I want to watch playoff baseball? I just got done playing 162 games." But I love watching playoff baseball. I love following the offseason moves. I'm just a fan of the game. I'm not too cool for school; I'll admit I love baseball. I'm probably one of the more in-tune guys with what's going on in the offseason.
Congrats to the Cy Young winners! Pitching in the big leagues is off the charts good right now. These two dudes are so nasty, I would hop on my MLB App and watch their highlights if I knew it was their start days 😂

— Jameson Taillon (@JTaillon19) November 15, 2018
MLB.com: Changing lanes here to the holiday season. You're one of four kids (siblings Jordan, Justin and Jasmine). What were the holidays like growing up in the Taillon household, and what kind of traditions do you guys still keep now that you're all grown up?
Taillon: My grandma is Hungarian, so her side of the family always did Christmas on Christmas Eve at night. My parents (Michael and Christie) had to balance that when we were kids, you know, with Santa. We would do the formal dinner and presents to and from each other on Christmas Eve. Then on Christmas Day, we would do the presents from Santa. That's one. Whoever's around and awake and can make it, we do midnight mass every year. My parents' house in The Woodlands (Texas) is the gathering spot for Christmas Eve. Then we've started a new tradition where my sister and her husband host Christmas Day and the kids all prepare the food.
MLB.com:Last one. I ask this every year, and the answers never disappoint -- Sean Rodriguez with a timely Gatorade cooler joke, Jordy Mercer handing out crossbows and inviting people to the Mercer Ranch and Trevor Williams wanting to start a band. If you could give your teammates a gift this holiday season, what would it be and why?
Taillon: I would probably get everyone the portable game units, PlayStation 4s and headsets, so we could all play Fortnite together all offseason. I play with Adam Frazier a lot. I play with Chad Kuhl a decent amount. I'm probably going to get made fun of for this, but it's a good way to keep in touch with everybody. We don't call each other on the phone every day. Good way to keep in touch. Good way to bond.