Donaldson takes BP for first time since calf strain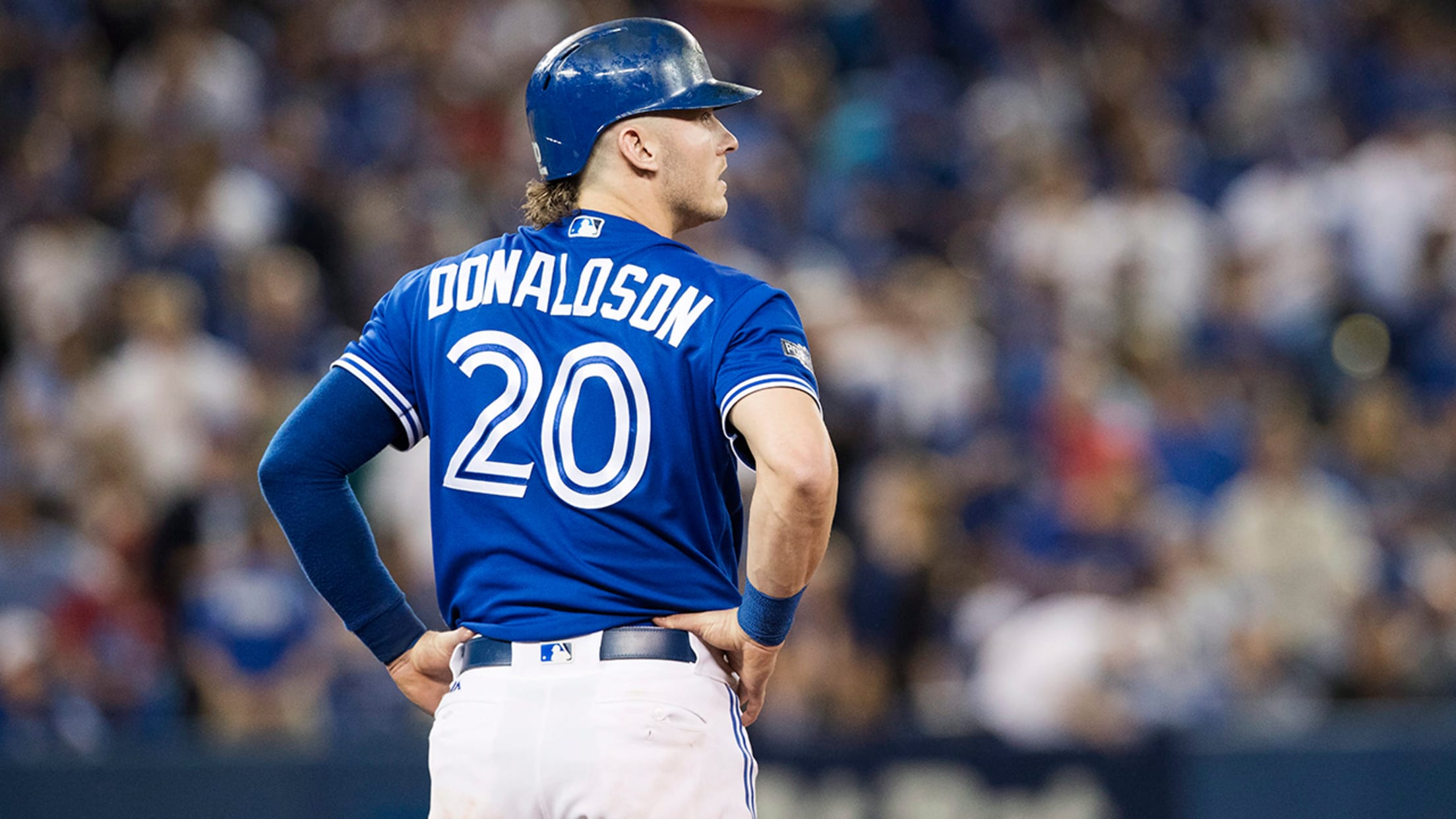 Josh Donaldson fielded grounders and took batting practice Saturday. He said he plans to let his calf "heal up completely" before returning to game action. (AP)
DUNEDIN, Fla. -- Blue Jays third baseman Josh Donaldson took batting practice Tuesday as he continues to recover from a right calf strain sustained on Feb. 17.Donaldson, the 2015 American League MVP Award winner, was expected to miss two to three weeks with the injury, but manager John Gibbons said
DUNEDIN, Fla. -- Blue Jays third baseman Josh Donaldson took batting practice Tuesday as he continues to recover from a right calf strain sustained on Feb. 17.
Donaldson, the 2015 American League MVP Award winner, was expected to miss two to three weeks with the injury, but manager John Gibbons said there's no real timetable for his return.
"The sooner the better," Gibbons said. "We don't have a target date necessarily. It's March 1 -- we've still got a long ways to go and plenty of time."
As for Donaldson's efforts with the bat Tuesday, Gibbons said he looked like the same player that's hit .291 with 78 home runs and 222 RBIs over the past two seasons.
"To be honest with you, it looked like he hadn't been out of action at all," Gibbons said. "But you know, guys that can hit, that's kind of the way it goes. He felt good and that was a big day for him."
Gibbons said the team is still determining what Donaldson's next step would be, but he didn't expect him to try to put too early of a date on his return to the field.
"I think he's smarter than that," Gibbons said. "He knows at this stage of his career it would be stupid to get in there too soon. Plus we were going to back him off a little; that was the plan, so he might not have been playing anyway yet. But yeah, he's smarter than that. ... I might not be, but he is."
Corey Long is a contributor to MLB.com.