Werth looks back fondly on time with Nats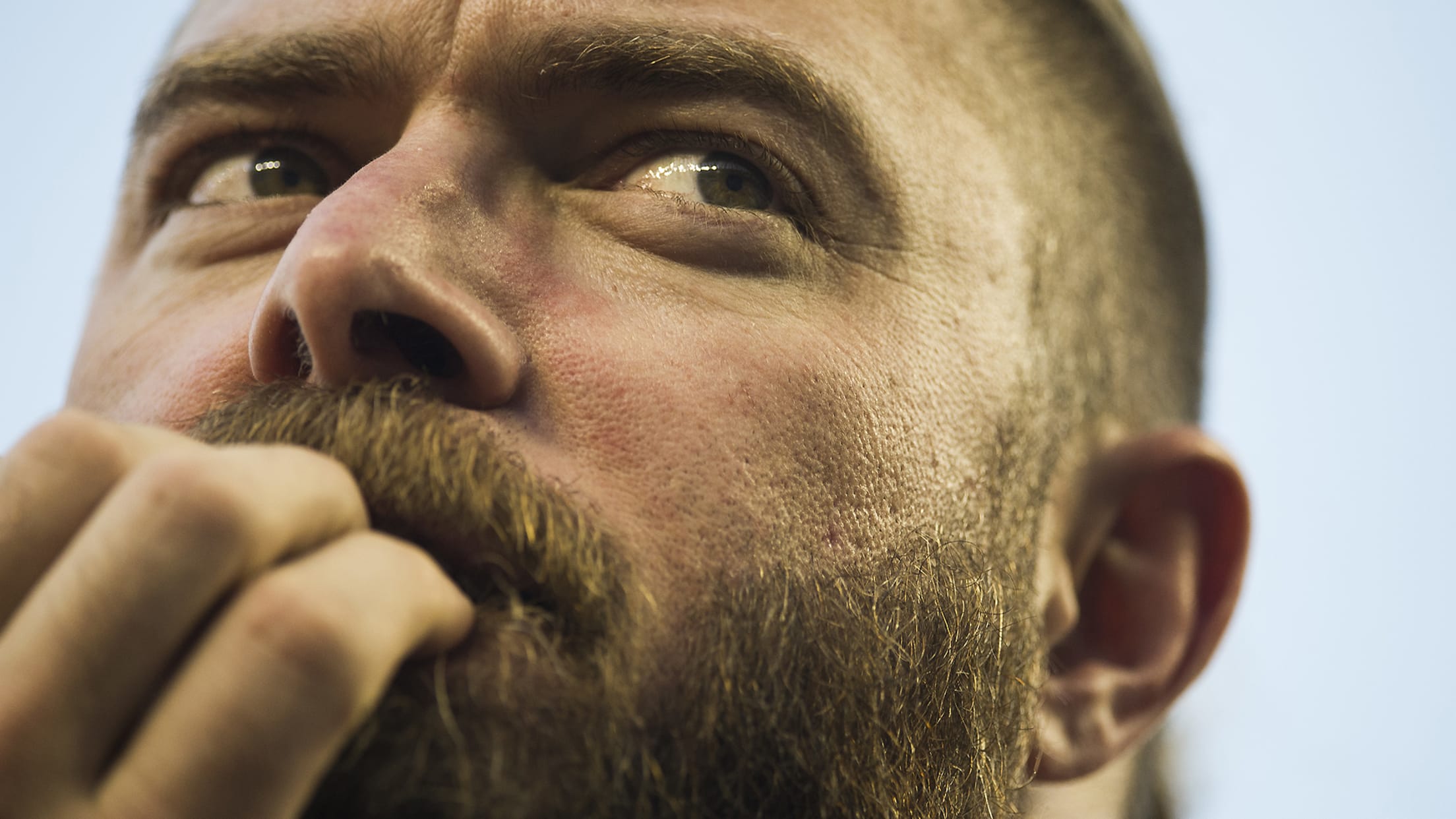 Washington National's outfielder Jayson Werth watches the 57th Congressional Baseball Game at National's Park in Washington, Thursday, June 14, 2018. Members of Congress played their annual baseball game Thursday night - a year after some Republican players and others were wounded in a shooting spree at a team practice in Virginia. (AP Photo/Cliff Owen) (Cliff Owen/AP)
NEW YORK -- After joining the Mariners' organization in April, outfielder Jayson Werth announced on Wednesday that he was ending his playing career.Werth, 39, told MLB.com on Thursday that he wanted to spend more time with his family, coach his two sons, Jackson and Judah, who are baseball players, work
NEW YORK -- After joining the Mariners' organization in April, outfielder Jayson Werth announced on Wednesday that he was ending his playing career.
Werth, 39, told MLB.com on Thursday that he wanted to spend more time with his family, coach his two sons, Jackson and Judah, who are baseball players, work on his organic farm company and keep himself in shape by playing tennis. At the moment, he doesn't have any plans to work with a Major League Baseball team.
"I don't want to say that I felt rejected, but there was a sense that the game is going in a different direction," Werth said. "You see all those guys that didn't have jobs during Spring Training. ... That doesn't mean I can't do it. It means the game is doing something different. It wasn't an easy decision, but at the end of the day, it was the right one."
Werth didn't put up Hall of Fame statistics with the Nationals, but he transcended his numbers by bringing a winning attitude to Washington.
After he signed a seven-year, $126 million contract in December 2010 with the Nats, Werth heard the criticism that he was overpaid. It was widely suggested Werth would have been better off remaining with the Phillies, the team he helped to the postseason for four consecutive seasons, including a World Series title in 2008.
But the attitude in Nats Land changed the moment Werth arrived in Spring Training in February 2011.
An early spring squabble with Nyjer Morgan, in which Werth called out Morgan for a perceived lack of effort, set the tone. Morgan was soon traded, and Werth established himself as one of the organization's key players and leaders.
"It was a tough first year. There were a lot of things that needed to be changed within the organization, within the clubhouse, on the field," Werth said. "Behind the scenes, there were a lot of things that was left over from that losing culture."
By 2012, however, the Nationals won the first of four National League East titles in a six-year span. Werth's biggest hit in a Nats uniform was memorable. It was a 13-pitch battle against Cardinals right-hander Lance Lynn in Game 4 of the NL Division Series. Werth's ninth-inning home run saved the season temporarily before the Nats were eliminated the next day.
"The thing I'm most proud of was having the foresight of what the Nats could become," Werth said. "I know people say, 'You never won anything.' But at the end of the day, those playoff games were tough to win. We battled."
Bill Ladson has been a reporter for MLB.com since 2002. He covered the Nationals/Expos from 2002-2016. Follow him on Twitter and Facebook.