Banister rejoins Rangers, praises diverse mix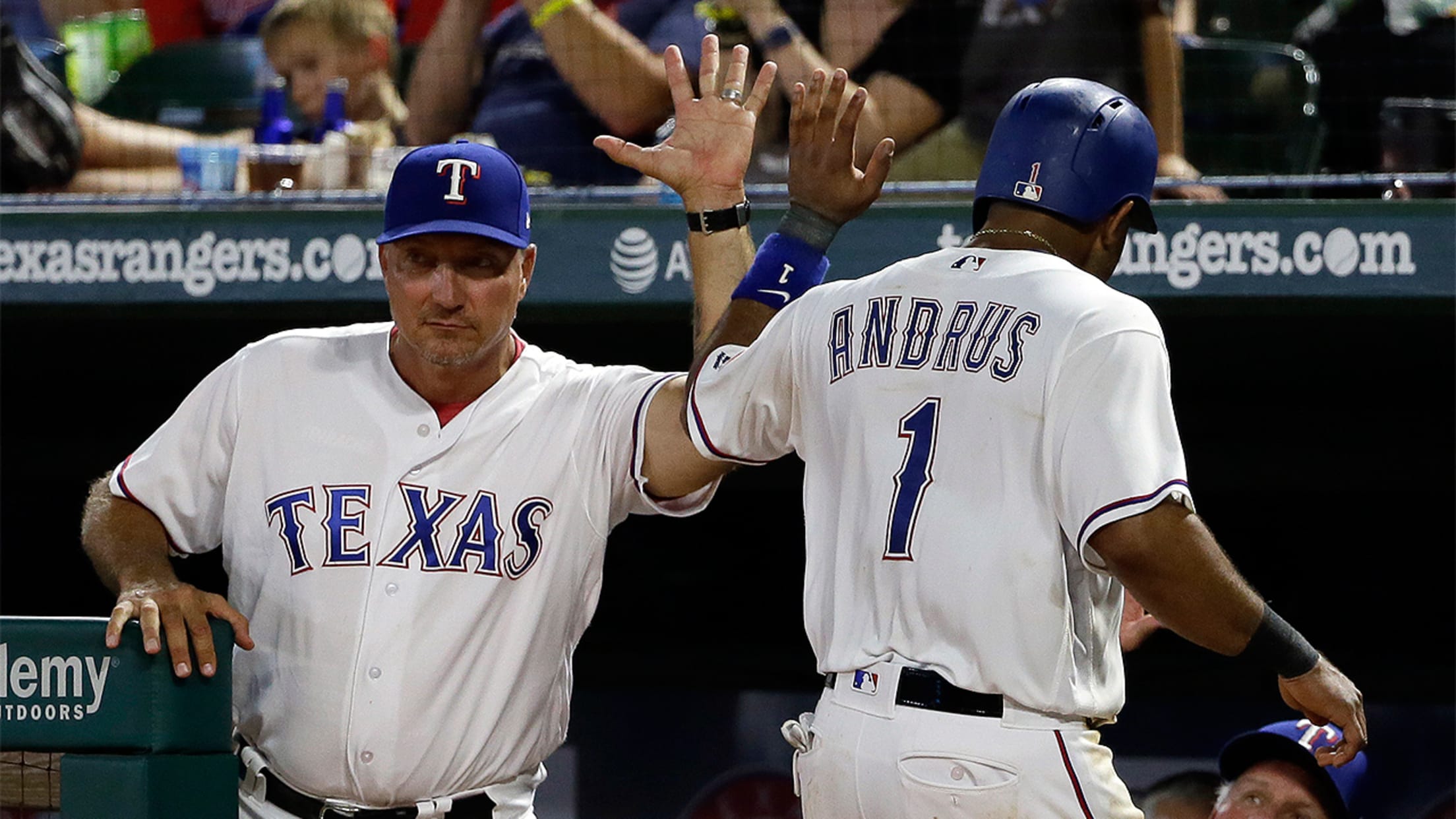 "I love the fact that we have that diverse enough of a group to really be able to have conversations, and yet still be a single unit," Jeff Banister said. (AP)
ARLINGTON -- Manager Jeff Banister returned to the Rangers' clubhouse on Monday after missing the series against the A's in Oakland.He had gone to be with his mother -- in Clear Lake, just outside Houston -- who had some complications following a recent surgery. Everything turned out all right, and
ARLINGTON -- Manager Jeff Banister returned to the Rangers' clubhouse on Monday after missing the series against the A's in Oakland.
He had gone to be with his mother -- in Clear Lake, just outside Houston -- who had some complications following a recent surgery. Everything turned out all right, and he returned to business as usual.
Baseball provides an escape, Banister said, a place "where you can just have fun."
A Major League clubhouse is also a place where people from many different countries and cultures mingle for the better part of a year, every year, and many different experiences and viewpoints are shared and expressed.
"There are social conversations all over the place in our clubhouse, in which I love the fact that we have that diverse enough of a group to really be able to have conversations, and yet still be a single unit," Banister said. "Because we have the ability to be a team, and a group of brothers, if you will, who really go out and prepare for a common goal, and we live together, we do live together.
"That doesn't take away from the fact that there are things on the outside that are going on that get talked about."
Those conversations have been taking place among the Rangers, and after the recent pregame protests in the National Football League and kneeling during the national anthem by Bruce Maxwell in Oakland, they've become prevalent.
"[They're] kind of encouraged, there's respect, empathy and understanding," Banister said. "So I think that's the most important part of what we've got going on. I can only speak on what happens here, and what we do. I haven't seen anything other than solid rhetoric."
Delino DeShields is one of a few African-American players on the Rangers' roster, and he said he's had plenty of chances to discuss important issues with teammates.
"I've had guys come up to me and talk about it, ask me how I felt about it. People have been talking," DeShields said. "It's not as deep as you may think, but it's something. It's something that somebody who doesn't have an understanding from the outside wants to know. And giving them a perspective may open their eyes a little bit or give them a different perspective on things."
DeShields didn't reveal whether he agreed with the protest but said he understands why it happened and supports Maxwell, and if he were to speak up or offer a sort of protest or do something himself, he said he'd be backed by the organization and his teammates and coaches.
"Since the beginning, since I first stepped in the doors, it has always felt like a family," he said. "So I'm not going to go out and do or say anything without talking to them first, that's something I support ... just to speak about it and have a conversation about it, to know how they feel about it.
"For people in this locker room to have some kind of understanding how I feel, because there's not a lot of people that have to deal with the struggles and deal with the things that someone like me, in a different environment, has to deal with on a day-to-day basis, no one really knows. So to speak about it, to have that conversation with people, I think that's important, and I think that's what people are really striving for."
Sam Butler is a reporter for MLB.com based in Arlington.