Remy to undergo chemotherapy treatments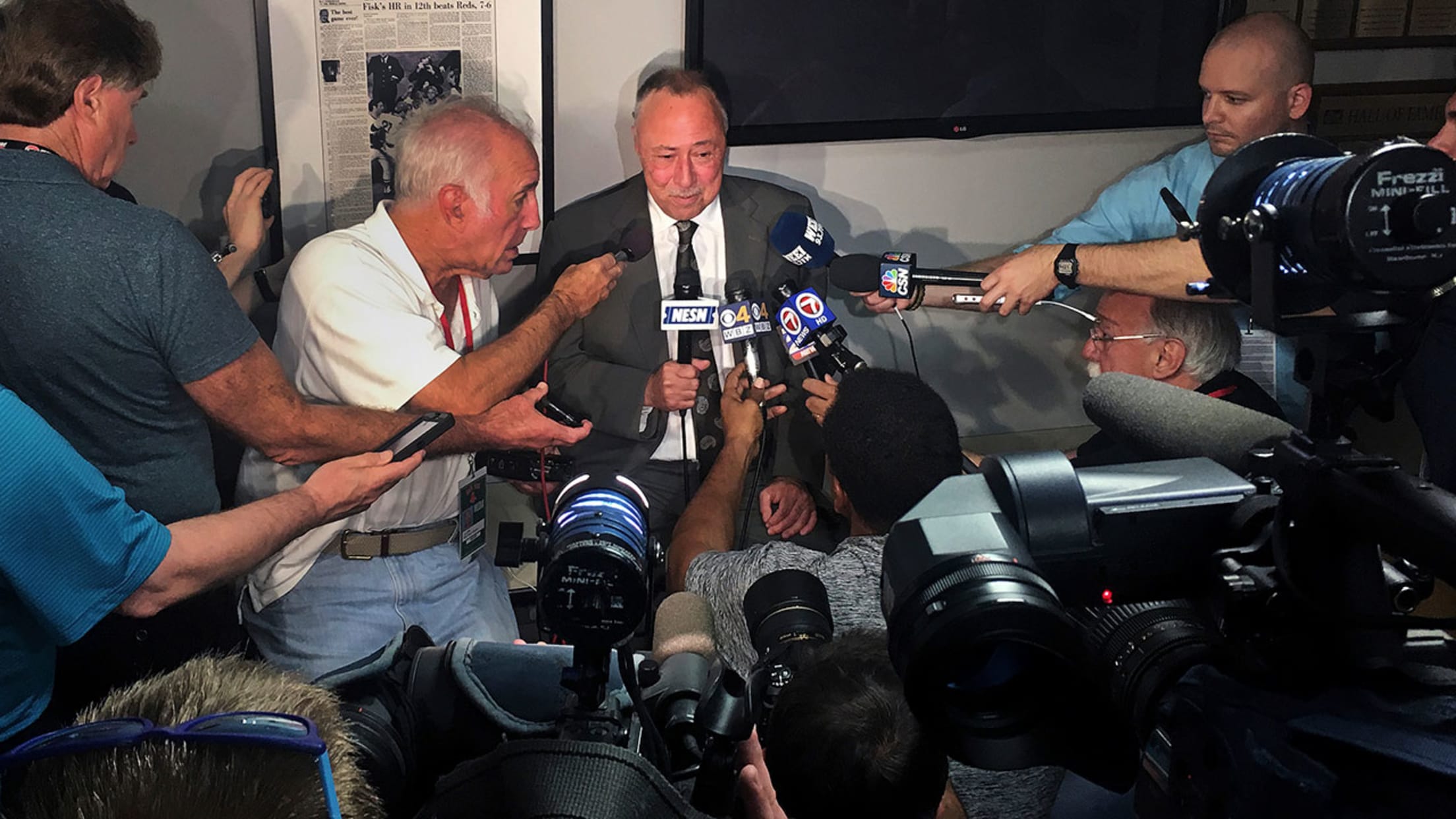 Longtime broadcaster Jerry Remy underwent lung cancer surgery in June. (AP Photo)
ST. PETERSBURG -- NESN broadcaster Jerry Remy will begin chemotherapy treatments later this month for his lung cancer, Remy said in a statement released Wednesday."I have some difficult challenges in front of me, but I plan to keep fighting this thing," Remy said. "I'd like to thank everybody for their
ST. PETERSBURG -- NESN broadcaster Jerry Remy will begin chemotherapy treatments later this month for his lung cancer, Remy said in a statement released Wednesday.
"I have some difficult challenges in front of me, but I plan to keep fighting this thing," Remy said. "I'd like to thank everybody for their many thoughts and prayers and continued support."
Remy is recovering from the lung cancer surgery he underwent in June. The veteran broadcaster has worked for NESN since 1988 and played for the Red Sox from 1978-84 as part of a 10-year Major League career.
This is the fifth bout with lung cancer for the 64-year-old Remy, with the cancer first showing up in 2008. He had hoped to return to the broadcast booth sometime after the All-Star break, but it is unclear if he will be able to do so this year.
Worth noting
Dustin Pedroia was not in Wednesday's starting lineup a day after returning from the disabled list, but he was available to come off the bench.
The Red Sox are showing caution with Pedroia, and "want to gradually build him up," manager John Farrell said. Pedroia missed eight games to left knee inflammation and was used as the designated hitter on Tuesday.
"Our goal was to get him some at-bats here in this series before we head to New York," Farrell said. "So we were able to at least do that to a certain extent."
Pedroia was 0-for-4 with a walk and a run in Boston's 2-0 win over the Rays on Tuesday.
In other injury rehab news, David Price threw from 60 and 90 feet Wednesday, throwing about 14-15 times at each interval, Farrell said.
"He came through it OK and we'll see Friday when he puts the ball back in his hand in New York," Farrell said.
Price last started July 22 and was placed on the disabled list a week later with left forearm soreness. Farrell said how Price begins to spin his pitches throwing on flat ground will be an indicator of progress moving forward.
This is the second time this season Price has dealt with an elbow problem. The southpaw strained his elbow Feb. 28 and didn't start his season until May 29.
Connor Mount is a reporter for MLB.com based in St. Petersburg.