Hickman's passing rekindles Cubs' memories of magical 1969 season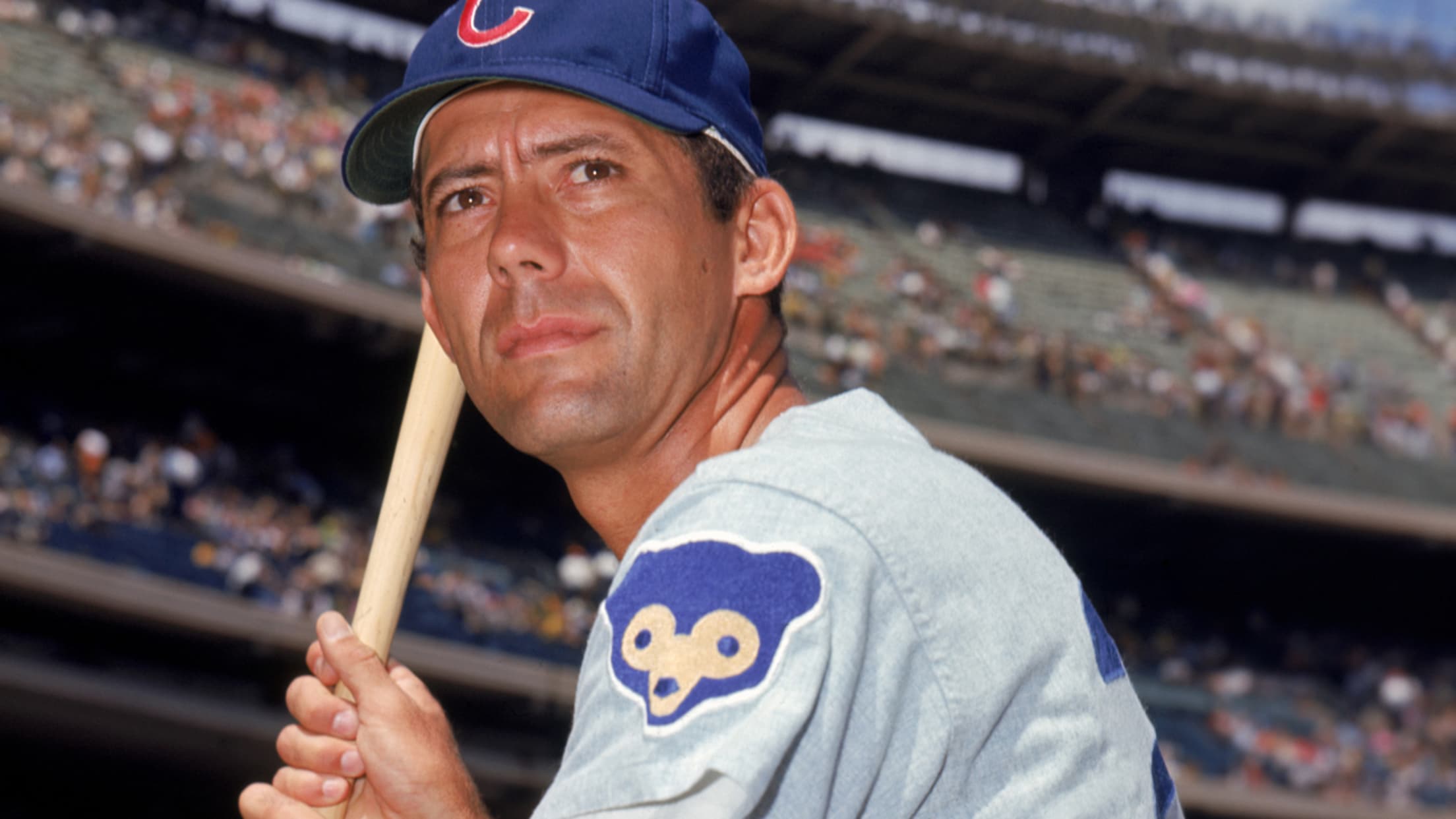 Jim Hickman hit 21 homers for the Cubs in 1969. (Louis Requena, Getty Images) (Louis Requena (Getty Images))
You never forget some moments, some critical intersections in a baseball season. Not when your heart is involved.For Randy Hundley, as well as the Bleacher Bums and a generation of Cubs fans, one of those was a laser-beam throw to home plate at Shea Stadium. It's one of the first
You never forget some moments, some critical intersections in a baseball season. Not when your heart is involved.
For Randy Hundley, as well as the Bleacher Bums and a generation of Cubs fans, one of those was a laser-beam throw to home plate at Shea Stadium. It's one of the first things that comes to mind when Hundley thinks about Jim Hickman, who elevated himself from spare part to essential ingredient in the magical summer of 1969.
"I tagged Tommie Agee so hard the ball almost came out of my glove,'' Hundley said the other day. "What a great throw Hick made. He had a great arm.''
Only problem was, Satch Davidson, the plate umpire in that pivotal game in early September, called Agee safe. It turned into the winning run in a 3-2 victory for the Mets, who cut the Cubs' lead from 2 1/2 to 1 1/2 games as they validated their status as the Cubs' worst nightmare.
"Agee was on second and Wayne Garrett hit a single to right,'' Hundley said. "I remember thinking, 'Let's see what happens now.' Hick unloaded to me. A perfect throw. One-hopper into my mitt and I slammed the tag on Agee. Then I looked down to see if Garrett was going to second. He didn't, and I was tossing the ball back to Bill Hands. And all of a sudden, a huge roar goes up from the fans. I thought, 'Oh, no, the umpire called him safe.' "
There was no instant replay when Bowie Kuhn was the Commissioner.
"We sure didn't have it,'' Hundley said. "I never thought baseball would have it, but it does now and they're getting calls right. It's a good thing.''
Hundley was remembering Hickman after the former Cubs All-Star known as "Gentleman Jim'' died Saturday in Jackson, Tenn., at age 79. He is the 15th member of the 1969 Cubs to leave us, departing with the franchise's quest to reach the World Series still unfulfilled, 47 years later.
The Cubs had heart-breaking National League Championship Series losses in 2003 and 1984, and you better believe Chicago fans love the guys who were the stars of those teams, guys like Sammy Sosa, Kerry Wood, Ryne Sandberg and Gary "Sarge'' Matthews.
But men and women of a certain age can recite the lineup of the entire team from 1969, often remembering gritty regulars like Glenn Beckert, Hickman and Hundley as fondly as Hall of Famers Ernie Banks, Billy Williams, Ron Santo and Fergie Jenkins.
Chicago was a boiling cauldron of political and racial conflict in the late 1960s. The Cubs helped bring the city together, and the record TV ratings on WGN created identities for many players who had previously resided in the shadows.
Everyone on the roster got a shot at picking up some easy money with appearances and promotional opportunities, which came through players rep Phil Regan. The belief was that everyone needed a little spending money -- few players earned much beyond $10,000, the MLB minimum -- and Regan thought sharing the wealth would build team unity and keep the stars from wearing themselves out.
Hickman had come to the Cubs as an unsung 30-year-old after five seasons with the expansion Mets and another as a part-time player for the Dodgers, who were on their way down after Sandy Koufax's retirement. He began 1969 sharing right field with Al Spangler, the only true platoon that Leo Durocher used. Hickman didn't hit early in the season, but he played right field well enough to avoid the ire of Durocher, and then he emerged as a key to the team sustaining its early success into September.
Hickman had been batting .132 at the end of May, with no home runs, but he caught fire after Durocher stuck with him. He hit .301 with 10 home runs and 25 RBIs in August, when fatigue became an issue for many of the regulars who carried the team early.
"I just honestly can't put my finger on any one thing that changed,'' Hickman said in a 2014 interview with chicagobaseballmuseum.org. "I got a little bit more confidence. I knew when I was going to play. Playing every day was part of it, maybe a big part. You hate to say you felt you were going to succeed. I did, got a little confidence. It just kind of snowballed, I guess."
Hickman finished the season with a .237 batting average, 21 homers and 54 RBIs, then returned home to his farm in Henning, Tenn. That's where International Harvester shipped his tractor, his fee for joining Regan in promoting the company.
Hickman went on to an All-Star season for Durocher in 1970, cementing his place in Cubs lore. He played until he was 37, when he returned to his home to stay after being traded to the Cardinals and then released.
David Fletcher, founder and president of the Chicago Baseball Museum, says the museum's archives on Hickman got over 5,000 views in the first few days after his death, with many visitors to the site leaving passionate comments. Hickman had become a favorite of broadcasters Jack Brickhouse and Vince Lloyd, along with reporters like the late Jerome Holtzman, and his popularity grew. It was a romance not unlike the one that has blossomed between current Cub fans and veterans like Dexter Fowler and David Ross.
There's always a link between past and present in baseball. It ties together generations of Chicagoans -- those who know there will never be another catcher like Hundley (who caught a record 160 games in 1968) and those who can't wait to see if Willson Contreras can ride his fast start to become a perennial All-Star.
Hundley was invited to spend a week or so in uniform as a Spring Training instructor for the Cubs in March. He saw a manager he would have paid to play for in Joe Maddon and the most talented team in franchise history.
"These guys really have something going,'' Hundley said from his home in Arizona. "I watch the games every day, if I can. It makes you proud to be a part of that history. I would have given anything for us to have been able to go to the World Series when Hick and I were playing, all the guys. But I really believe these guys are going to do it. I sure hope so."
Phil Rogers is a columnist for MLB.com.