Rollins praises Howard for great Phils career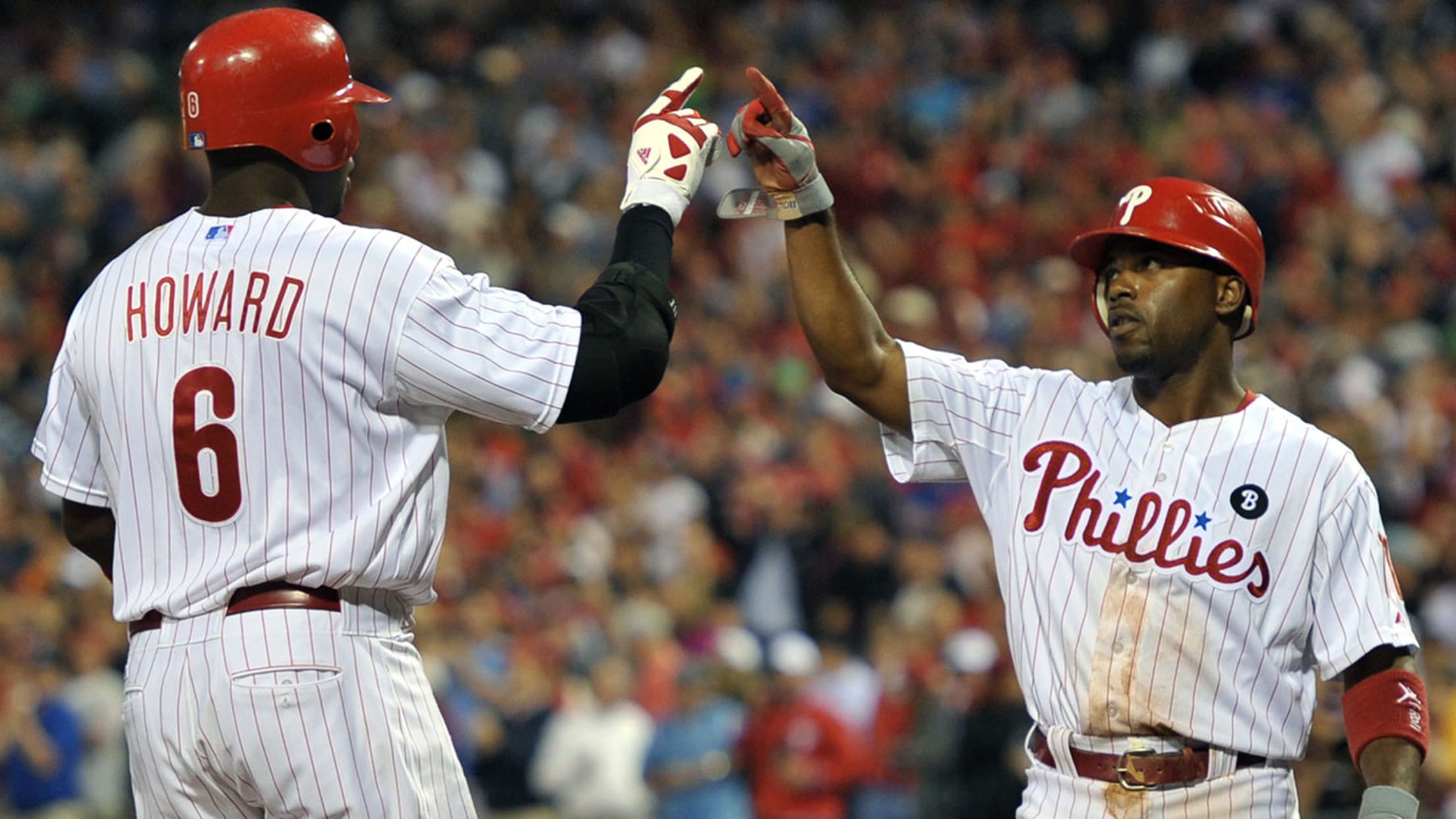 Ryan Howard and Jimmy Rollins helped lead the Phillies to a World Series title in 2008. (Getty)
PHILADELPHIA -- Jimmy Rollins and Ryan Howard shared some of the greatest moments of their lives when they played together with the Phillies from 2004-14.The Phillies traded Rollins to the Dodgers in December 2014. Howard will play his final game with the Phillies on Sunday afternoon against the Mets at
PHILADELPHIA -- Jimmy Rollins and Ryan Howard shared some of the greatest moments of their lives when they played together with the Phillies from 2004-14.
The Phillies traded Rollins to the Dodgers in December 2014. Howard will play his final game with the Phillies on Sunday afternoon against the Mets at Citizens Bank Park. Howard is in the final season of a five-year, $125 million contract. The Phillies have a $23 million club option for 2017, but they will take a $10 million buyout instead.
Rollins shared his thoughts about his friend and former teammate in a statement Saturday.
"When Ryan first arrived in Philadelphia, he was merely filling in for Jim [Thome] in the eyes of many, but he did not let that opportunity to shine pass him by," Rollins said. "He quickly became feared as he won Rookie of the Year and MVP honors in consecutive years and reached 200 home runs quicker than anyone in the history of the game. He loved the pressure and wanted to be the man at the plate when the game mattered most. During our run, we leaned on him many times for big hits and clutch home runs and he found ways to deliver.
"Ryan never stopped working to better himself and his craft … whether it was getting to field early for extra defensive work or finding that sweet home run stroke. Although he hit a lot of them, he was more than just a power hitter, he was a great teammate!! We all hoped to bring more than one championship to Philadelphia, but without Ryan that one may not have been possible. So, many thanks to 'Big Piece' for being such a big piece of the best years of my career in the City of Brotherly Love!!!"