DiMaggio's historic streak hits 55 as Yanks win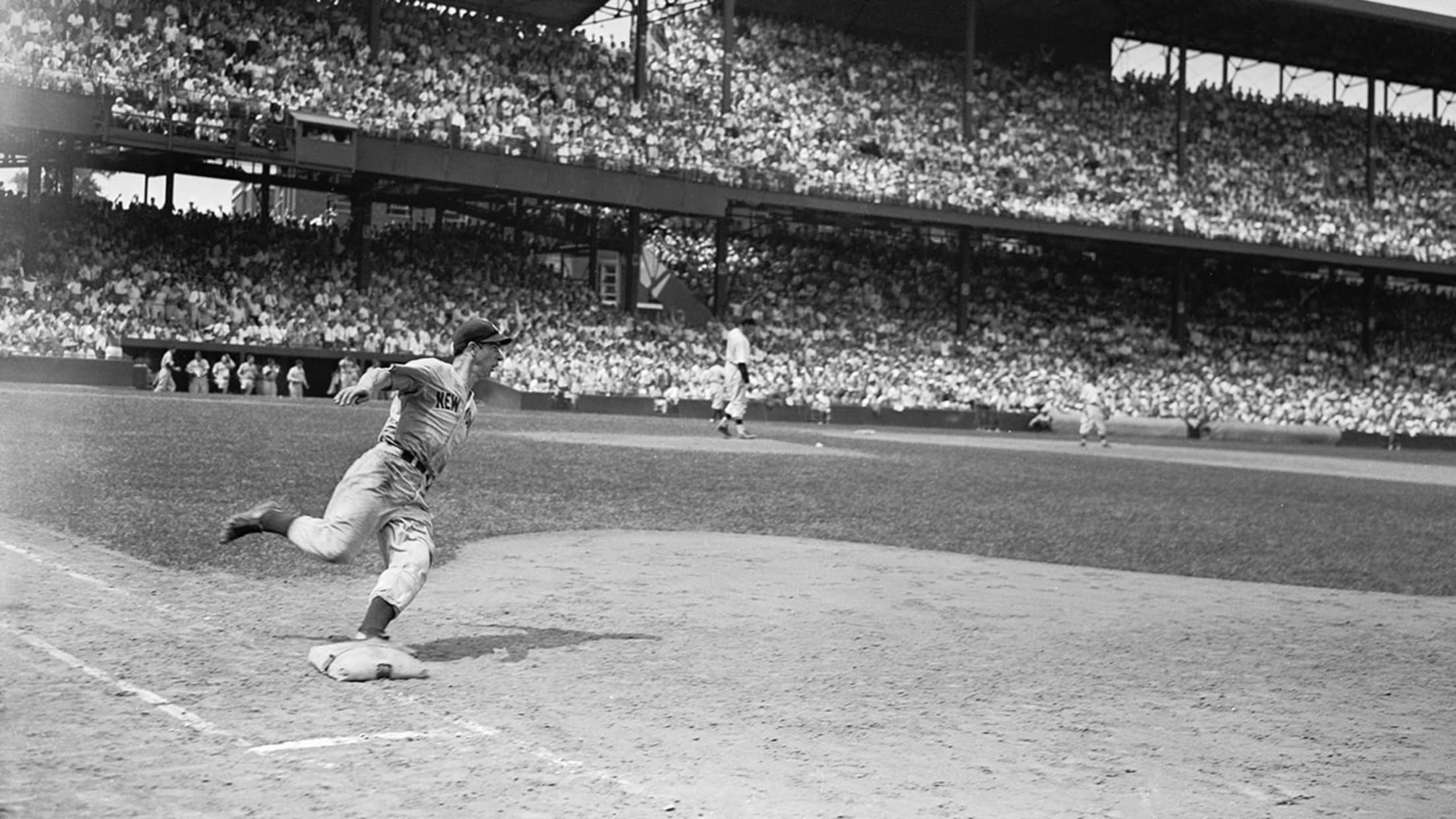 (Bettmann)
CHICAGO, July 15, 1941 -- After a brief hiccup, the Yankees are right back to their winning ways. Joe DiMaggio, meanwhile, hasn't had any roadblocks in his way. He keeps on going.New York beat the White Sox, 5 to 4, on a sweltering Tuesday afternoon at Comiskey Park, a day
CHICAGO, July 15, 1941 -- After a brief hiccup, the Yankees are right back to their winning ways. Joe DiMaggio, meanwhile, hasn't had any roadblocks in his way. He keeps on going.
New York beat the White Sox, 5 to 4, on a sweltering Tuesday afternoon at Comiskey Park, a day after being defeated for the first time in 15 games. But the most important news was the seemingly inevitable headline which every baseball fan in America has been waking up to recently.
• Joe DiMaggio's run to 56: Rewriting the record
Yes, the great DiMaggio's amazing streak continued, and when, if ever, will it end?
The Yankees' center fielder singled in the third inning and added a double in the ninth to extend the Major League-record hitting streak to an astounding 55 games.
Consider the calendar for a moment while realizing the significance of this bit of baseball lore: DiMaggio's spectacular string began with a modest single off White Sox pitcher Eddie Smith in the first inning of a game at Yankee Stadium that New York lost, 13 to 1, on May 15.
• Follow @TheStreak
That is exactly two months to this date -- two months of DiMaggio getting at least one base hit in every single game his Yankees have played.
The Yanks' celebrated center fielder got his first chance to continue his historic run when he strode to the batter's box in the first inning. He reached base on a run-scoring ground ball in play, but it was because of a fielding error on White Sox shortstop Luke Appling.
His next opportunity came in the top of the third, with the Yankees down, 2 to 1. Red Rolfe had singled to lead off the frame against Chicago pitcher Smith, and Tommy Henrich followed with a walk.
DiMaggio calmly took care of history and Chicago's lead in one swing, hitting a single to right field that scored Rolfe and pushed Henrich to third. The Yanks went on to add three more runs and take a 5 to 2 lead they wouldn't relinquish.
In the seventh inning, the crowd of 8,680 persons that had braved hot and humid conditions to see DiMaggio hit expressed its displeasure when the great Yankee was walked intentionally. But in the eighth, they got more of what they paid for when he doubled.
The conclusion was a familiar one: No. 5 had hit again, this time making it 55 consecutive games, a full 11 more than Wee Willie Keeler had strung together during his previous Major League-record streak of 44 in 1897.
The streak starts its third month on Wednesday, when the Yankees and their celebrity slugger venture to Cleveland to take on the Indians, whom the Yanks are leading in the American League standings by five games.
Once again, America will see how far DiMaggio can go.

On May 15, 1941, Joe DiMaggio began his legendary 56-game hitting streak. In celebration of the 75th anniversary of that seemingly unbreakable record, we'll be doing a day-by-day account of the momentous feat.