DiMaggio's power helps Yanks shift balance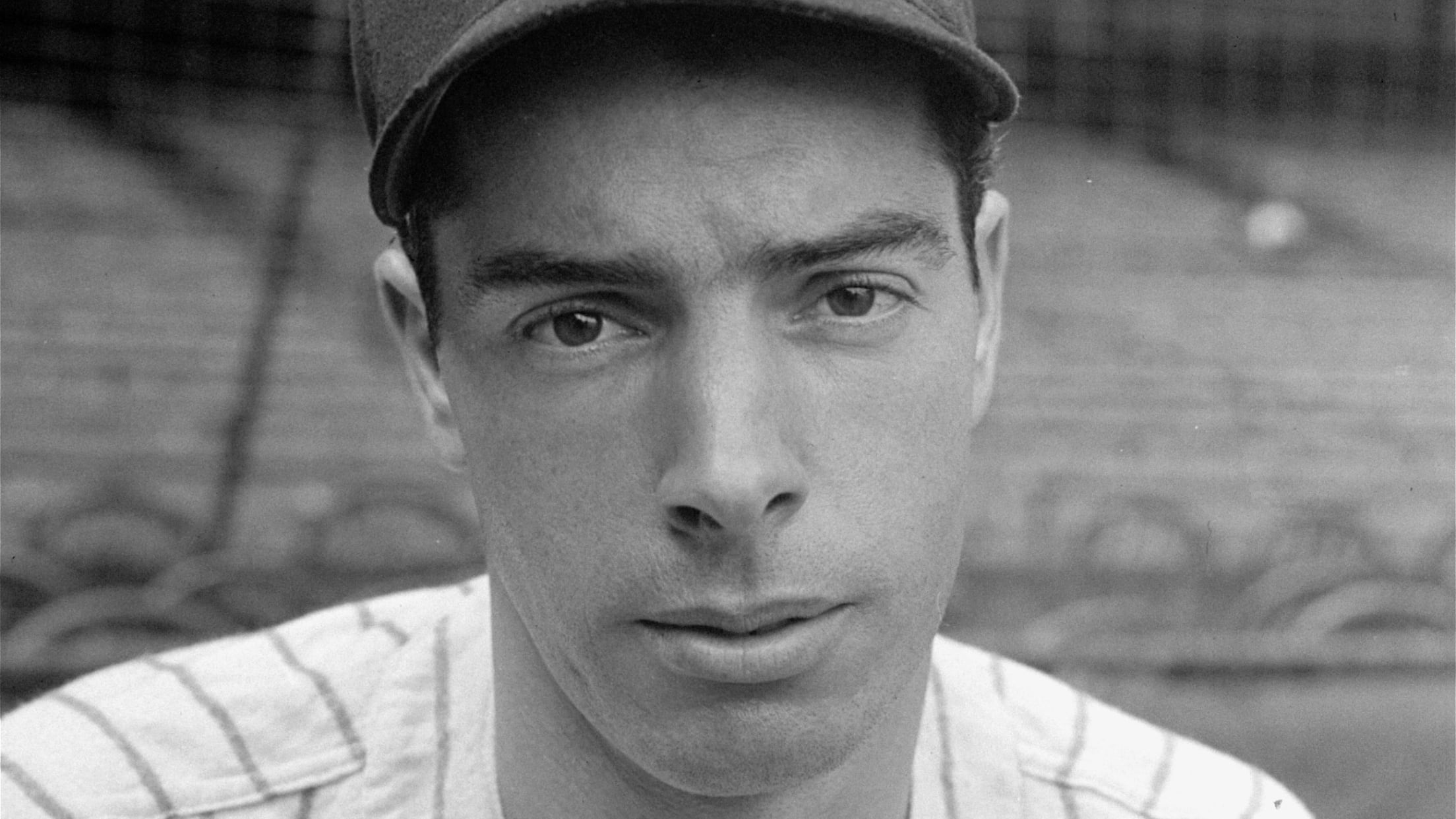 Joe DiMaggio hit a leadoff home run in the third inning against the American League-rival Indians. (AP)
NEW YORK, June 15, 1941 -- The power struggle for the American League is starting to turn, and Joe DiMaggio is supplying a good deal of that power.The Yankees' center fielder hit a monstrous home run on Sunday afternoon to extend his now-prodigious hitting streak, and New York defeated the
NEW YORK, June 15, 1941 -- The power struggle for the American League is starting to turn, and Joe DiMaggio is supplying a good deal of that power.
The Yankees' center fielder hit a monstrous home run on Sunday afternoon to extend his now-prodigious hitting streak, and New York defeated the first-place Cleveland Indians by a score of 3 to 2 to inch closer to the top of the standings.
• Joe DiMaggio's run to 56: Rewriting the record
DiMaggio was hitless until the third inning, but he led off that frame with a titanic blast off Cleveland pitcher Jim Bagby that landed in the upper tier of the left-field balcony at Yankee Stadium. It gave the Yankees a 3-0 lead that they would not relinquish, and it gave DiMaggio 28 consecutive games with a base hit.
That put him one off the club record of 29 shared by Earle Combs (1931) and Roger Peckinpaugh (1919), and it also brought into sight the modern AL record of 41 achieved by the great George Sisler of the St. Louis Browns in 1922.
The Yanks scored right away on Sunday, with Johnny Sturm and Red Rolfe starting the game with successive singles and Tommy Henrich driving in Sturm on a sacrifice fly to left field.
• Follow @TheStreak
New York added a run in the second on a Rolfe double to right, and DiMaggio's clout in the third finished the Yankees' scoring for the game.
It held up thanks to the pitching of Red Ruffing, who surrendered two unearned runs in the eighth inning but held on to complete the game on six hits in a tidy 1 hour and 45 minutes' time.
In addition to DiMaggio's prowess in the batter's box, it's hard not to notice how the Yanks are hitting overall in this seven-game winning streak that has them at 32 wins and 22 losses, and only two games behind the Indians for the AL lead.
DiMaggio's homer was the 58th of the year for the Yankees and the 25th in their past 16 games. The ballclub has at least one homer in 11 consecutive games and has hit 13 roundtrippers in its last six.

On May 15, 1941, Joe DiMaggio began his legendary 56-game hitting streak. In celebration of the 75th anniversary of that seemingly unbreakable record, we'll be doing a day-by-day account of the momentous feat.