DiMaggio extends streak to 31 games with infield hit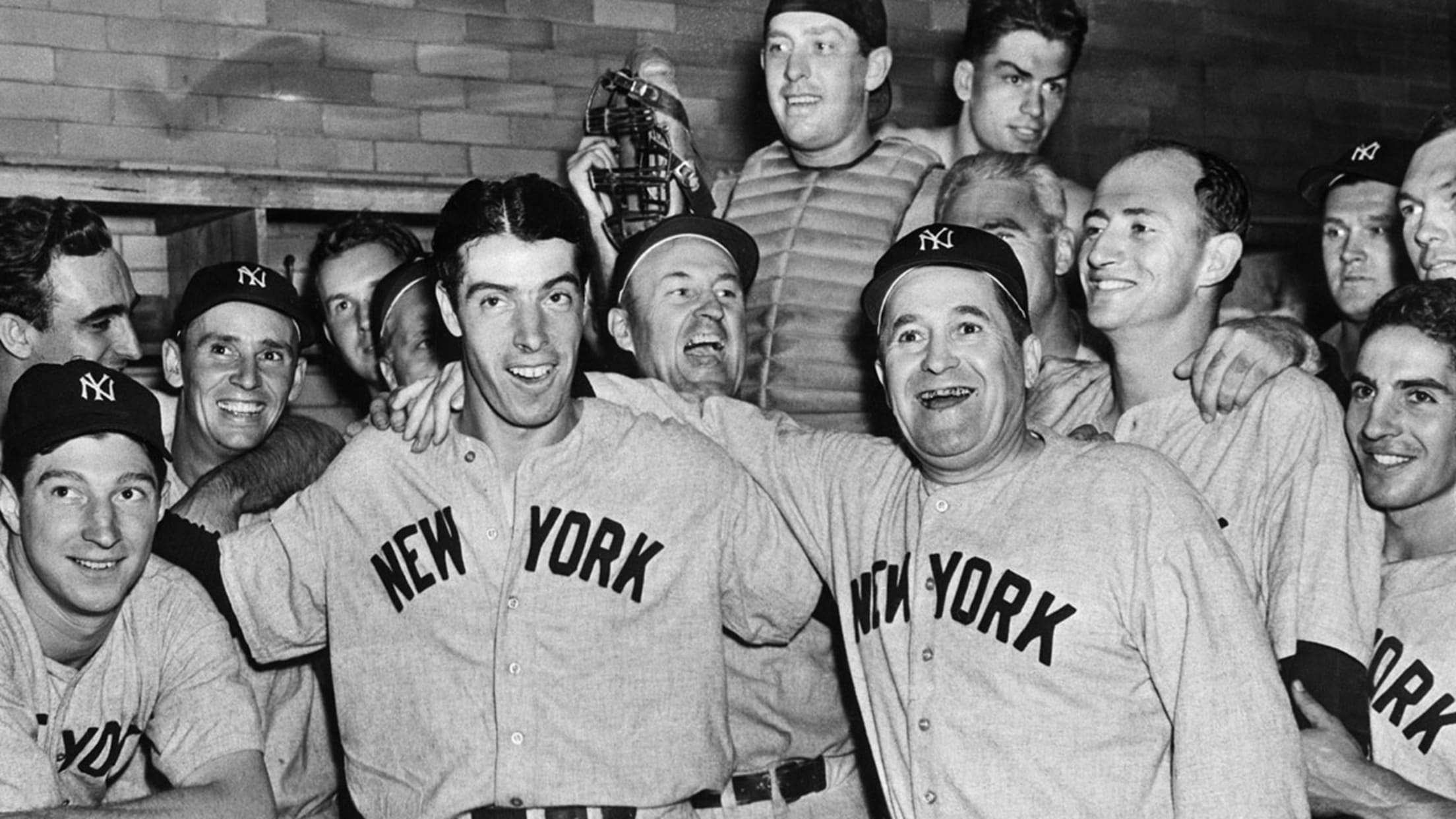 (Bettmann)
NEW YORK, June 18, 1941 -- Joe DiMaggio's now-famous hit streak might have been called into question the day before, but on Wednesday afternoon, he made sure there would be no dispute that it would continue.The Yankees lost another tight decision to the Chicago White Sox, this one by a
NEW YORK, June 18, 1941 -- Joe DiMaggio's now-famous hit streak might have been called into question the day before, but on Wednesday afternoon, he made sure there would be no dispute that it would continue.
The Yankees lost another tight decision to the Chicago White Sox, this one by a score of 3 to 2, and fell three games behind first-place Cleveland in the race for top billing in the American League standings.
Nevertheless, there was plenty of excitement and energy at hand for the 11,918 persons in attendance at Yankee Stadium, for DiMaggio kept to his historic task by legging out an infield single in the bottom of the fifth inning to push his club-record string of successive games with at least one base hit to 31.
• Joe DiMaggio's run to 56: Rewriting the record
The New York center fielder is now 10 games away from tying George Sisler's American League record of 41, set in 1922 for the St. Louis Browns, and he has an exemplary season's batting average of .336.
The day after DiMaggio was the recipient of an official scorer's call of a base hit on a seventh-inning ground ball that took a bad hop and handcuffed White Sox shortstop Luke Appling, the fate of the streak once again came down to a ball hit to Appling. DiMaggio had been walked intentionally by White Sox pitcher Thornton Lee in the first inning and hit into a double play in his second at-bat, which came in the third.
In the fifth, DiMaggio hit a hard grounder and Appling ranged over to field it, but all the shortstop could do was knock it down. By the time he had the ball in his hand, the swift-of-foot DiMaggio was already on first base without a throw. This one was again ruled a hit by official scorer Dan Daniel, and this one will not be disputed.
DiMaggio had one more at-bat, which came in the bottom of the seventh with his club leading, 2 to 1. He got the partisan crowd in a brief fever by sending a towering fly ball to right field, but Taffy Wright tracked it down and hauled it in on the run.
That enabled the White Sox to prevail by scoring twice in the top of the eighth on a run-scoring single by Wright and a sacrifice fly by George Dickey.
All was not lost for the Yanks, of course. They are still in the thick of the AL race, DiMaggio's streak lives to see another day, and their power stroke is still intact. Charlie Keller's home run in the second inning gave the Yankees at least one round-tripper in their last 14 games, and they are now three games shy of Detroit's mark of 17 in that department.

On May 15, 1941, Joe DiMaggio began his legendary 56-game hitting streak. In celebration of the 75th anniversary of that seemingly unbreakable record, we'll be doing a day-by-day account of the momentous feat.