DiMaggio notches 3 hits to extend streak to 32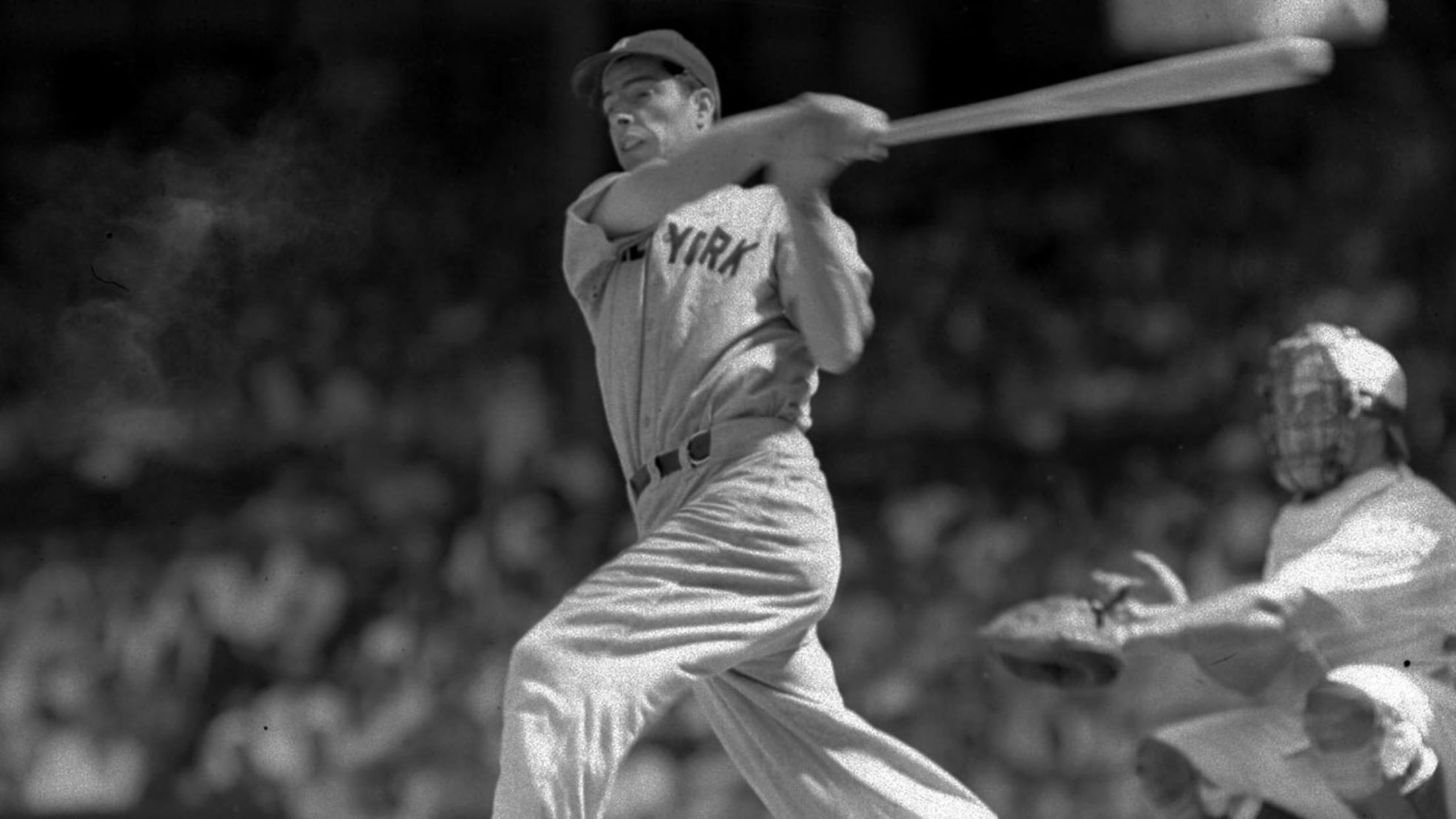 NEW YORK, June 19, 1941 -- The Yankees needed a win. Joe DiMaggio needed a hit. Both parties got what they desired and landed another club record to boot.It was a joyous return to victorious form at Yankee Stadium on Thursday afternoon, with the home team getting back in the
NEW YORK, June 19, 1941 -- The Yankees needed a win. Joe DiMaggio needed a hit. Both parties got what they desired and landed another club record to boot.
It was a joyous return to victorious form at Yankee Stadium on Thursday afternoon, with the home team getting back in the winning column by a score of 7 to 2 over the Chicago White Sox and its center fielder, DiMaggio, going 3-for-3 to extend his celebrated hitting streak to 32 games, nine off the American League record of 41 set by George Sisler of the St. Louis Browns in 1922.
DiMaggio got the drama out of the way quickly on this day, singling cleanly to left field to lead off the bottom of the second inning against White Sox pitcher Eddie Smith.
• Joe DiMaggio's run to 56: Rewriting the record
Chicago took a 1 to 0 lead in the top of the fourth, but the Yankees erupted in the last of that frame, scoring five runs on a Buddy Rosar RBI single and a bases-loaded home run by Charlie Keller, who has now hit three round-trippers in as many games.
Keller's homer, along with a 400-foot clout by DiMaggio in the eighth, put the game well out of reach for Chicago and gave the Yankees home runs in 15 consecutive games, a club record. They are two shy of the Major League mark set by Detroit two years ago.
Meanwhile, DiMaggio reached base all four times, with another single in the fifth inning and a walk. It was his best individual performance in the batter's box in the last week, particularly after two straight games in which his only hits were infield singles. It was also his first multi-hit affair in the last six games.
It was a good result for the Yankees, too. They snapped a two-game losing streak and remained a mere three games behind Cleveland for the top spot in the AL standings.
On May 15, 1941, Joe DiMaggio began his legendary 56-game hitting streak. In celebration of the 75th anniversary of that seemingly unbreakable record, we'll be doing a day-by-day account of the momentous feat.