Espada leaving NY to be Astros' bench coach
Reese promoted to vice president of player development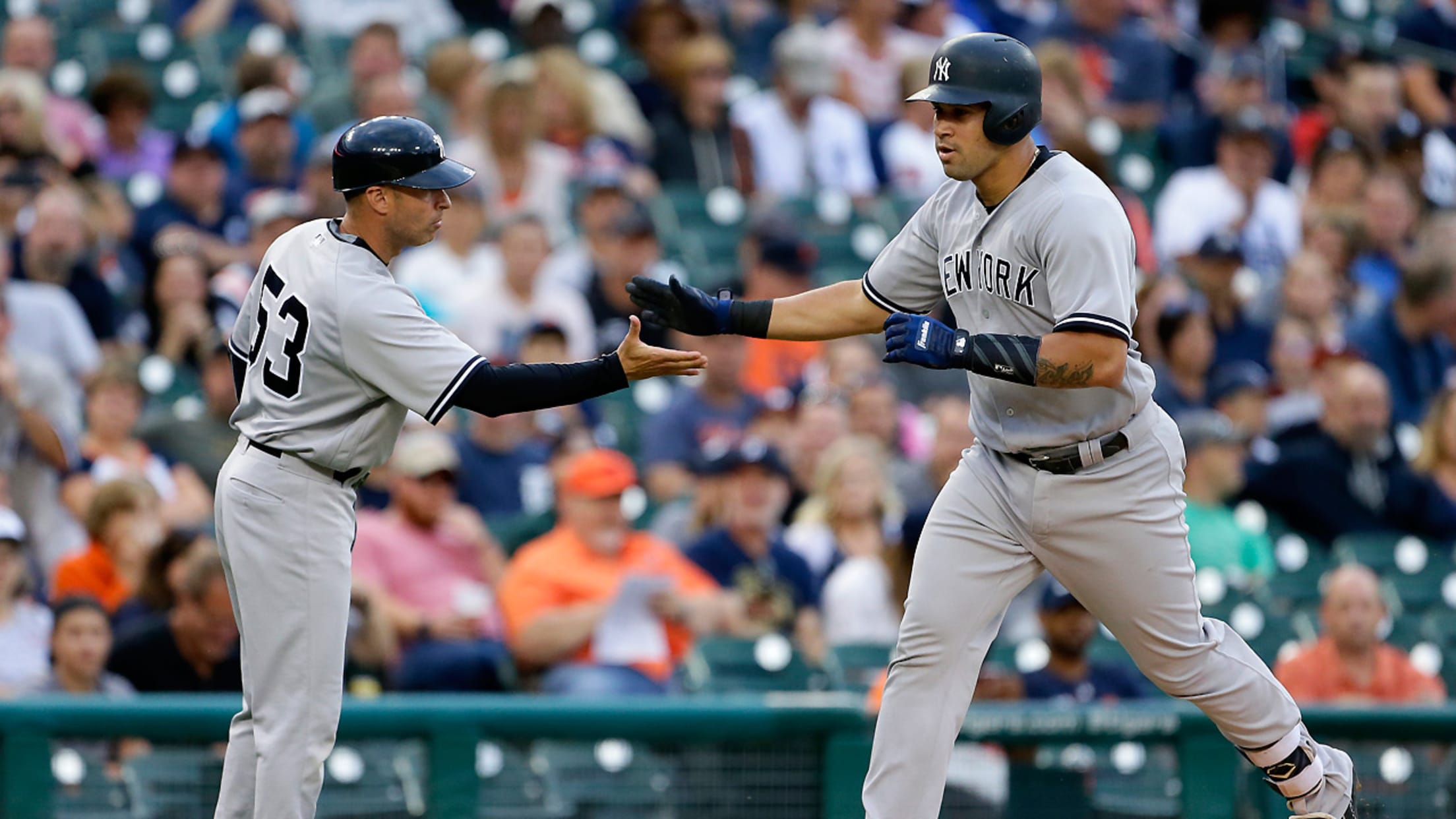 Joe Espada had spent the past three seasons as the Yankees' third-base coach. (AP)
NEW YORK -- The Yankees' next manager will be welcoming a new third-base coach to town in 2018, with Joe Espada departing on Thursday to accept a position as the bench coach for the World Series champion Houston Astros.According to ESPN, Espada will replace Alex Cora, who was named the
NEW YORK -- The Yankees' next manager will be welcoming a new third-base coach to town in 2018, with Joe Espada departing on Thursday to accept a position as the bench coach for the World Series champion Houston Astros.
According to ESPN, Espada will replace Alex Cora, who was named the manager of the Red Sox after serving as Houston's bench coach for one season.
Shortly after announcing last week that Joe Girardi would not continue as the team's manager, the Yankees granted permission for all of their coaches to be contacted by the other 29 clubs for any position. All of the Yanks' coaches saw their contracts expire on Tuesday.
The 42-year-old Espada spent three seasons as the Yankees' third-base coach, having served in the same position with the Marlins from 2010-13. His name had been mentioned as one possibility to replace Girardi, fitting the bill as a younger, analytically inclined candidate who had a prior relationship with general manager Brian Cashman.
While the Yankees have been tight-lipped about their managerial search, the organization has decided how it will fill the vacancy left when vice president of player development Gary Denbo was lured to join the Marlins by Derek Jeter.
Denbo's post will go to Kevin Reese, who is being promoted from his previous position as the Yankees' director of professional scouting. Reese's promotion was first reported by the New York Post. The team has not made an official announcement.
Reese spent six years in the Yankees' organization as a Minor League outfielder, hitting .385 (5-for-13) in 12 big league games from 2005-06. Reese was hired as a pro scout after the 2008 season and promoted to director of professional scouting in 2016.