Girardi on Jeter: 'He'd be a great owner'
Former Yanks shortstop has expressed interest in purchasing Marlins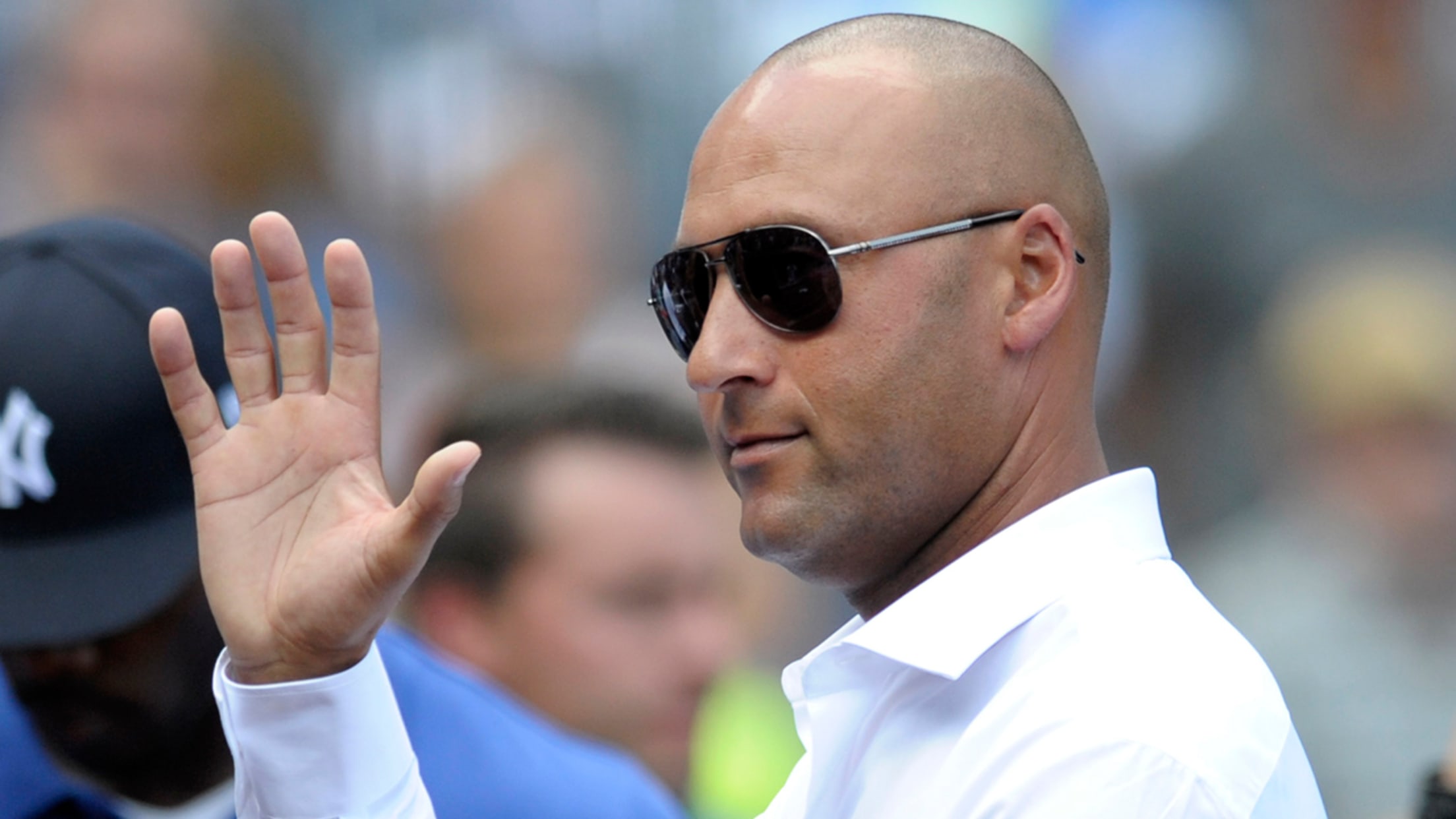 Yankees manager Joe Girardi supports Derek Jeter's potential Marlins ownership bid. (AP)
ST. PETERSBURG -- Derek Jeter has made no secret of his aspiration to call the shots for a Major League Baseball franchise, so Joe Girardi was not surprised by a published report on Wednesday that linked the former Yankees captain to a potential bid to purchase the Marlins."Derek Jeter's name
ST. PETERSBURG -- Derek Jeter has made no secret of his aspiration to call the shots for a Major League Baseball franchise, so Joe Girardi was not surprised by a published report on Wednesday that linked the former Yankees captain to a potential bid to purchase the Marlins.
"Derek Jeter's name probably comes up a lot, and you don't always know the validity of it, but I know he loves the game and I think he'd be a great owner," Girardi said. "And if it is the case, I wish him the best of luck. He'll always be a Yankee to me, no matter what he does. But I know how much he loves the game."
FOX Business reported that Jeter is included among at least three parties who have expressed interest in the franchise, which is currently owned by Jeffrey Loria. The report said that Jeter is being represented by former Morgan Stanley brokerage chief Gregory Fleming in talks with Marlins president David Samson.
"I would love to be part of an ownership group," Jeter said in 2014. "I would love to own a team. I would not want to manage, coach, anything like that. The travel schedule is very, very difficult, and I've been doing it for a long time. And so I would like to get away from that a little bit and hopefully be in a position one day where I can make all of the decisions."
Jeter has said that his management model would incorporate some -- but not all -- of his experiences playing under late owner George M. Steinbrenner.
Like the Boss, Girardi said that he believes Jeter would be hands-on and demand excellence from his players, but that he would also bring a fun side to the ballpark.
"I think he'll have high expectations, but I can only go by what I saw on the field, and he could smile all the time and laugh," Girardi said. "I imagine he'd be that way as an owner. It's his money. I don't see why he wouldn't be involved."