Yu could be next on Maddon's dinner invite list
Cubs manager trying new approach to offer help, guidance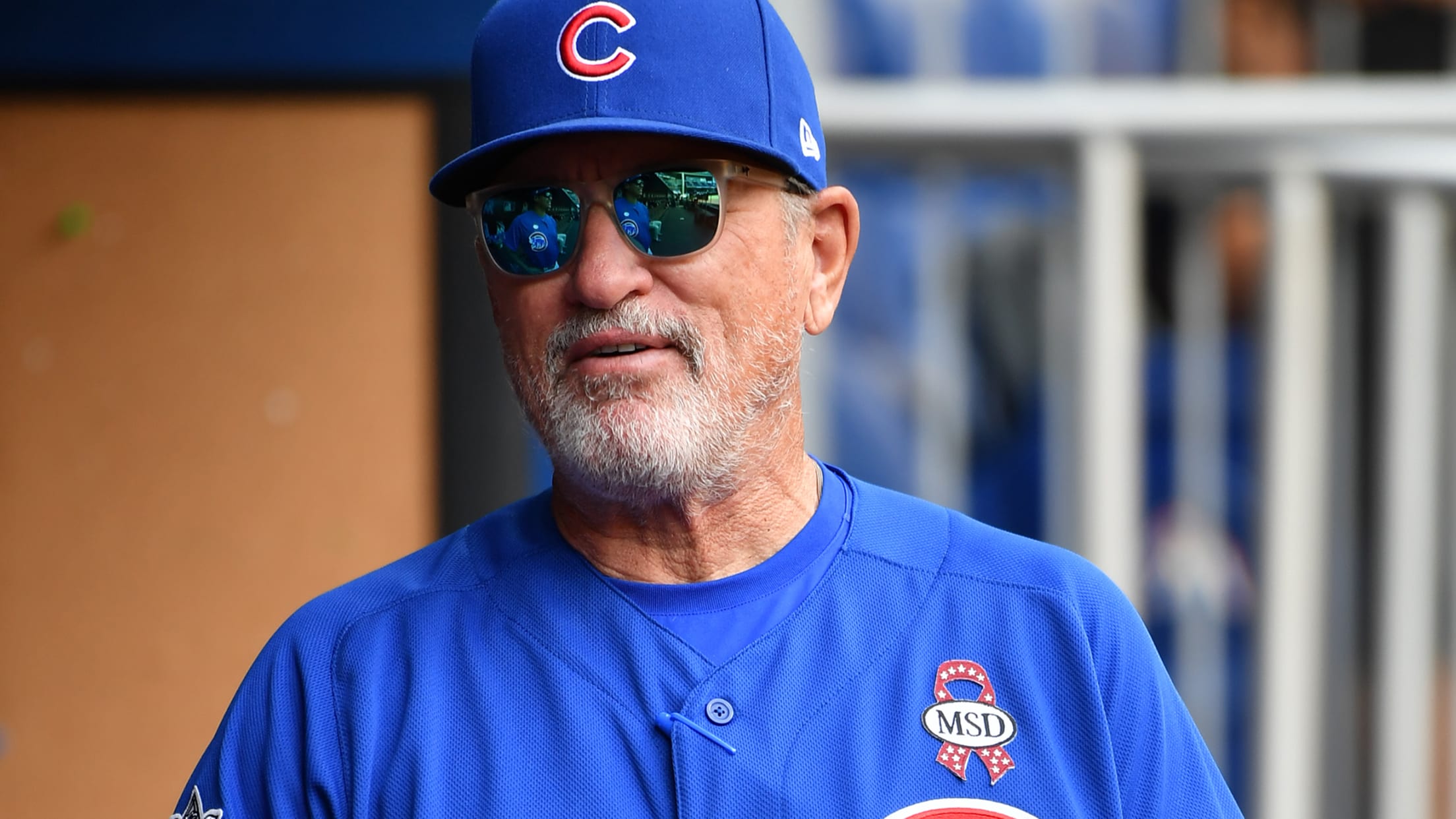 NEW YORK -- For the first time in his managerial career, Joe Maddon is treating his Cubs players to dinner, and Yu Darvish may be getting an invitation soon.Maddon said on Thursday that he's been taking players out in an effort to get to know them better, and the dinners
NEW YORK -- For the first time in his managerial career, Joe Maddon is treating his Cubs players to dinner, and Yu Darvish may be getting an invitation soon.
Maddon said on Thursday that he's been taking players out in an effort to get to know them better, and the dinners coincide with times when that player may be struggling. So far, Ian Happ, Addison Russell and C.J. Edwards have had dinner with Maddon. Darvish could be next.
Currently on the disabled list because of inflammation in his right triceps, Darvish's Cubs career hasn't gotten off to a good start. The right-hander, who signed a six-year contract, is 1-3 with a 4.95 ERA in eight starts, and on the DL for the second time this season.
"He's no different than any one of my other players," Maddon said. "I plan on taking more guys out to dinner, and particularly want to take them out when they aren't going well to attempt to try to ameliorate the situation. I have not had dinner with Yu Darvish yet. That's what we do. When guys are not going well and there's a problem, you sit down and talk to them and try to help them along. That's it. Yu's no different. Ian was really struggling as much as anybody and he's coming out the other side now as an example."
This is Maddon's 15th year managing, but he said it's the first time he's done this.
"I really like the concept a lot," he said. "Any time you can get with your players away from the field in a more casual setting, in a more social setting, I think the conversation has an opportunity to reach a level that it can't reach in my office or it can't reach walking around the outfield."
Maddon does like to make sure he includes some of the more entertaining coaches on his staff, including strength coach Tim Buss and assistant Juan Cabrera.
Why now?
"The youth of the group and the method they employ themselves in Spring Training and their willingness to share ideas and thoughts," Maddon said of the players' get-togethers.
Worth noting
• Maddon met with Major League Baseball chief operating officer Joe Torre in the visiting manager's office at Citi Field on Thursday. The main discussion was about a controversial play on Monday in Pittsburgh when Anthony Rizzo slid home and was not called for interference. The next day, MLB reviewed the play and both the Cubs and Pirates were told that Rizzo should have been called for interference.
"We just talked about what's been going on," Maddon said. "We've always had great conversations. Nothing new. We conversed and that was it. We did talk about the play, absolutely. Rear-view mirror stuff, but it's time to move on."
Maddon has not been shy about expressing his opinion.
"He loves it, actually," Maddon said of Torre. "He encouraged me to say what I think, which I really appreciate that method because I do the same thing with my players."
• Maddon also took time on Thursday to speak to fifth graders at Indian Prairie Elementary School in Crystal Lake, Ill., via Skype. They asked about his Respect 90 Foundation as well as Rizzo's charitable foundation.
"I was totally enamored by the whole group," Maddon said.