Maddon wants to face Classic champions
Cubs defeated Team Japan in an exhibition on Saturday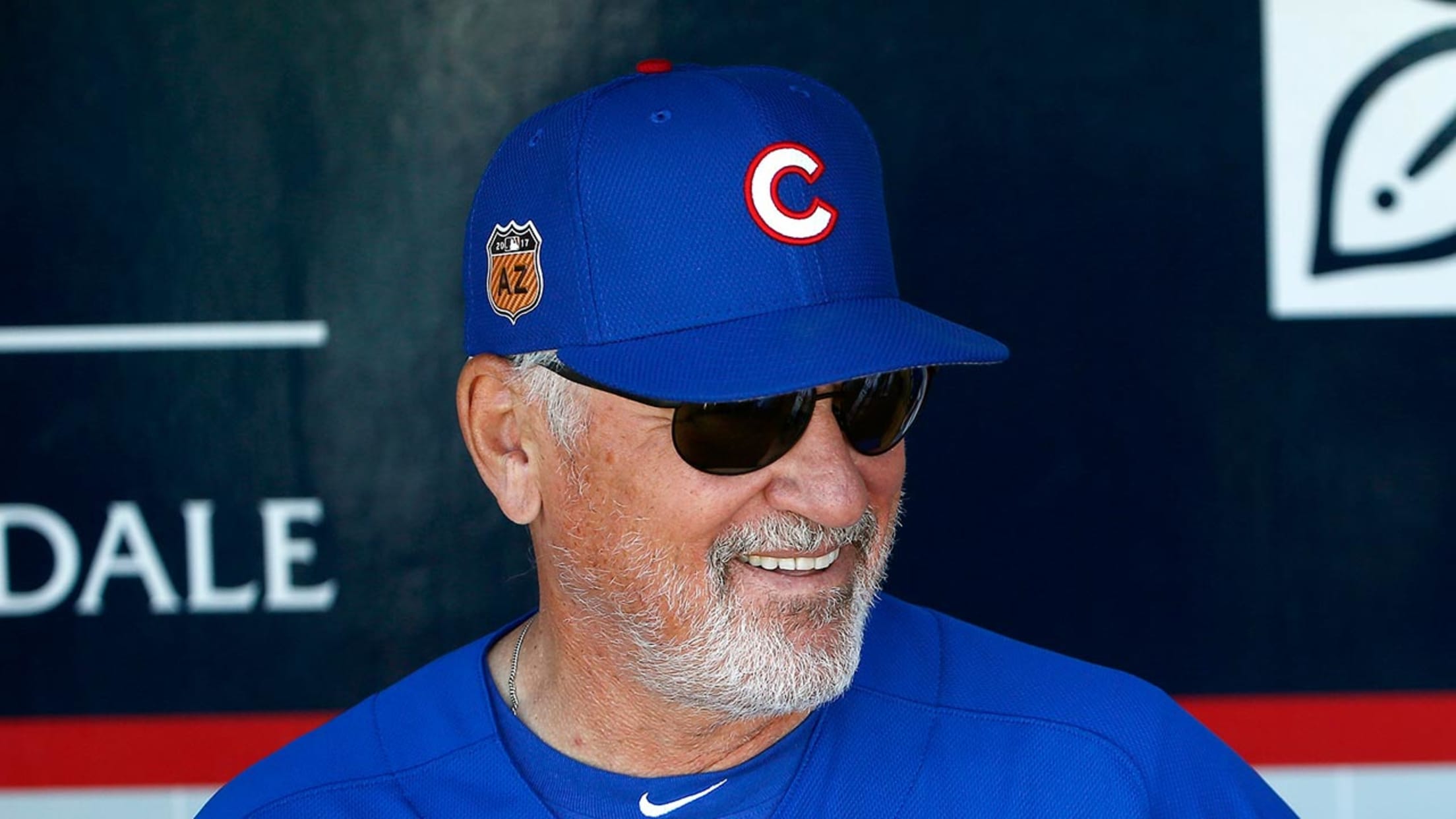 Joe Maddon proposed that the defending World Series champions should play the World Baseball Classic champs right after the Classic concludes. (Ross D. Franklin/AP) (Ross D. Franklin/AP)
MESA, Ariz. -- After playing Team Japan on Saturday in an exhibition game, Cubs manager Joe Maddon had a proposition. He'd like to see the defending Major League World Series champs play the winner of the World Baseball Classic in a best-of-three series. Maddon suggested the showdown happen after the
MESA, Ariz. -- After playing Team Japan on Saturday in an exhibition game, Cubs manager Joe Maddon had a proposition. He'd like to see the defending Major League World Series champs play the winner of the World Baseball Classic in a best-of-three series. Maddon suggested the showdown happen after the Classic ends.
"The Major League team would be in great shape and I think it could be kind of interesting," Maddon said.
If that happened this year, the Cubs would play the winner of the Classic. Maddon said he thought that type of series would help prep his club for the regular season.
Any advice from the defending champs to Team Japan on how to win a championship?
"Play hard, and have fun," Maddon said. "Play hard every day and have fun."
• John Lackey threw five innings against Team Japan in Chicago's 6-4 win, striking out three, although the Cubs right-hander said it didn't matter who he faced.
"I've got a plan and I'm trying to execute some things, work on a few things," Lackey said. "Who's in the [batter's] box is kind of irrelevant right now."
There's been speculation that this may be Lackey's last year. Teammate Jacob Arrieta said he thinks Lackey can pitch a couple more seasons.
"A couple years might be a stretch," Lackey said. "We'll see. I'm just going to pitch this season. At this point, I'm more likely to pitch next year than not pitch, but we'll see at the end of the season."
"We love having him," Cubs GM Jed Hoyer said. "His edge, his swagger are fantastic for the team and we're certainly glad we signed him last winter."
• Top prospectEloy Jimenez, who was assigned to Minor League camp on Friday, underwent an MRI and a CT scan on his right shoulder. He's been sidelined since Tuesday when he made an awkward throw home in a game.
• Ian Happ, No. 2 on MLB Pipeline's list of the Top 30 Cubs prospects, made his first spring start in the outfield. Happ has opened some eyes this spring with his hitting. He's primarily played second base, but if can show his versatility, he could get to the big leagues quicker.
"It's up to him," Maddon said of the Cubs' 2015 first-round Draft pick. "Right now, he looks great. He's going to have to go out and play. He's a Major League player, absolutely. You don't know what's going to happen during the season, you don't know how he's going to react at the beginning of the year.
"To me, let him go play and they'll let you know when they're ready. Yes, he is in the conversation. It's up to him to go out and perform at a level that indicates he's ready right now."
• Munenori Kawasaki led off for the Cubs against Team Japan on Saturday and singled, drew a walk, stole two bases and scored two runs.
"He was Javy Kawasaki," Maddon said, comparing Kawasaki with Javier Baez. "[Kawasaki] played that kind of game -- great defense, great baserunning, a catalyst. You saw, he was playing with a lot of energy today. I wanted him to be able to showcase his abilities for back home."
Maddon was asked by Japanese reporters if any of the Team Japan players were Major League-ready.
"I like all your pitchers -- all your pitchers can play in the big leagues," said Maddon, who was especially impressed with lefty Naoki Miyanishi.