Rule 5 pick Rickard sticks with Orioles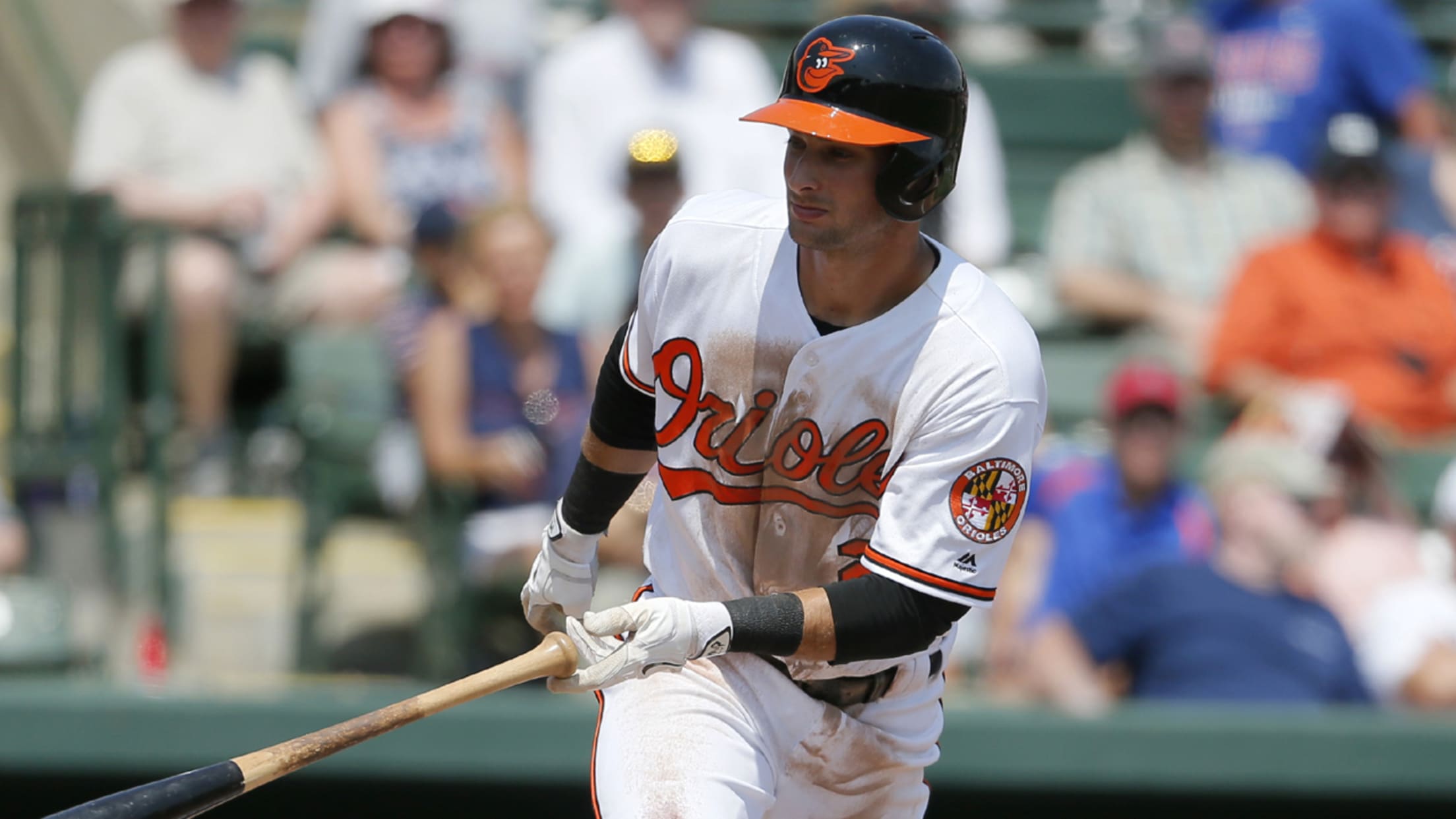 Joey Rickard is hitting .390 for the Orioles this spring. (Tony Gutierrez/AP)
SARASOTA, Fla. -- Following Wednesday's 2-1 loss to the Tigers, Joey Rickard was summoned into manager Buck Showalter's office. As soon as the Rule 5 Draft pick stepped in, the lights came on and the entire coaching staff was in there with a message: Rickard had made the team."I'm pretty
SARASOTA, Fla. -- Following Wednesday's 2-1 loss to the Tigers, Joey Rickard was summoned into manager Buck Showalter's office. As soon as the Rule 5 Draft pick stepped in, the lights came on and the entire coaching staff was in there with a message: Rickard had made the team.
"I'm pretty excited," said Rickard, the Orioles' fourth Rule 5 pick in the past five years to make the Opening Day roster. "I've got a lot of phone calls to make."
Selected from Tampa Bay, Rickard has been the O's feel-good story this spring, batting .390 and showcasing impressive defense and speed. He walked and scored Baltimore's lone run on Wednesday and has done everything asked of him. With Hyun Soo Kim not making the team, the 24-year-old Rickard is an option to start in left field and/or lead off.
"It's been a roller coaster really, but I couldn't ask for anything more," Rickard said of the past few months. "The guys that I've played with and the coaches have prepared me for this. It's happening really fast, but I'm trying to enjoy every minute of it."
Rickard batted a combined .321/.427/.447 with 28 doubles, eight triples, two home runs, 55 RBIs and 23 stolen bases at three levels of the Rays system, including Triple-A Durham. He hit .360/.437/.472 with six doubles, two triples and 11 RBIs in 29 games with the Bulls. Rickard followed that up with a solid stint in winter ball.
Rickard, who said his first call would be to his father, is hoping to set aside a lot of tickets for Monday's season opener in Baltimore.
"I've got a pretty big family," he said. "Most of them are far away, but I'm sure they will do what they can to make it."