Farrell talks Hanley's transition, Panda's back
Elias, Vazquez also among spring topics addressed by Red Sox manager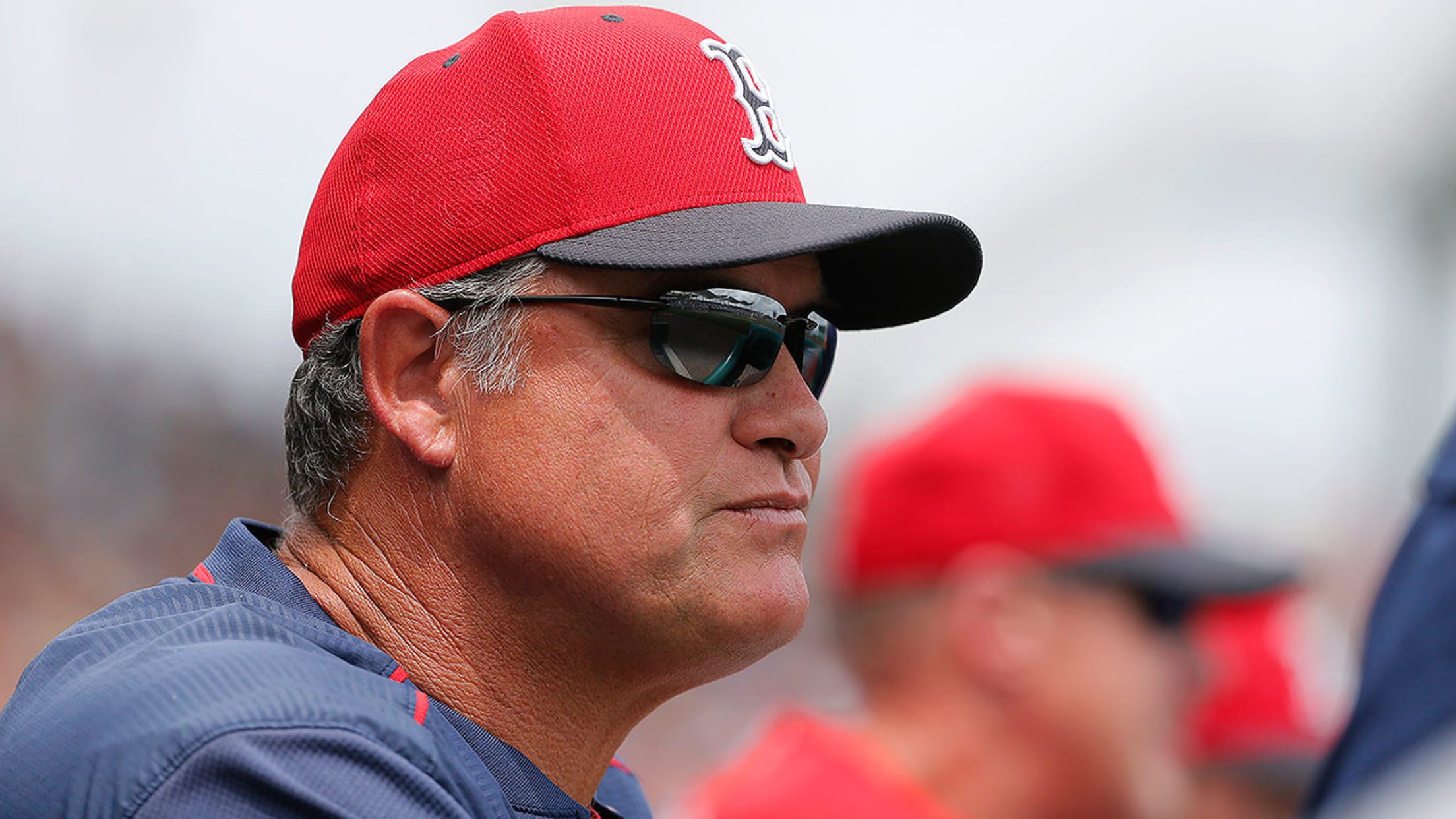 John Farrell talked about players' performances this spring before Saturday's game vs. Baltimore. (AP)
SARASOTA, Fla. -- Red Sox manager John Farrell touched on a number of topics when he met with reporters prior to Saturday's 16-8 loss to the Orioles.On Roenis Elias's performance in camp:"For the most part, he's attacked the strike zone, he's thrown strikes and he features multiple pitches to attack
SARASOTA, Fla. -- Red Sox manager John Farrell touched on a number of topics when he met with reporters prior to Saturday's 16-8 loss to the Orioles.
On Roenis Elias's performance in camp:
"For the most part, he's attacked the strike zone, he's thrown strikes and he features multiple pitches to attack a given hitter," Farrell said of the lefty acquired in the deal that sent Wade Miley to the Mariners. "Varied arm slots, which makes him difficult for opposing left-handed hitters. He loves to compete. He gives you a feeling of kind of a veteran guy -- some savviness, some creativity on the mound -- and he gives us a different look compared to everybody else on our staff."
• Spring Training: Schedule | Tickets | More info
On whether he's leaning toward Steven Wright over Elias for the final spot in the starting rotation:
"If it were a lean, it wouldn't be a lean-to. It would be a slight lean," grinned Farrell. Elias served up three homers in only two-thirds of an inning Saturday, and Wright is scheduled to start against the Phillies on Sunday.
On Pablo Sandoval's back stiffness:
"He took [BP] today. He actually swung from both sides of the plate -- 15 swings from each side," Farrell said of Sandoval, who is locked in a tight battle with Travis Shaw for the starting third-base job. "The last two days have been marked improvement for Panda, and how he checks out tomorrow will probably give us a better indication of when he can get back in a game. I think more than anything the range of motion has returned. Most -- if not all -- of the stiffness has been worked out of there. It appears the early part of next week is becoming more realistic."
On Hanley Ramirez's transition to first base:
"We're happy with his progress, and more importantly, he feels comfortable out there," Farrell said. "Granted, there's going to be some plays that he's not been challenged with yet. I think he's handled just a couple of cutoffs on plays at the plate, or continuation-type plays, so those are going to take some repetition, but as far as what Hanley's done, the work he's put in, the way he's gone about his work? We couldn't be more pleased with the way he's transitioned over there."
On catcher Christian Vazquez's comeback from Tommy John surgery:
"It would be a stretch for Opening Day. He's catching another [Minor League] game today, back-to-back games now, and by the time we break camp, we will have gotten him up to nine innings, so if it's not Opening Day, he's making strides getting closer to that. I don't know if we could have drawn it up any better, with how much work he's gotten in and the repetition and the innings caught behind the plate.
"Christian's schedule is mapped out for his benefit, and if we're doing right by Christian, then we're doing right by the Red Sox. He's a tremendous catcher with a long career ahead of him, so we want to be sure that we don't skip any steps along the way or rush anything before its time."
Michael Kolligian is a contributor to MLB.com.