Cueto, Shark set to return vs. Cardinals
Giants to shuffle rotation to make room for veteran right-handers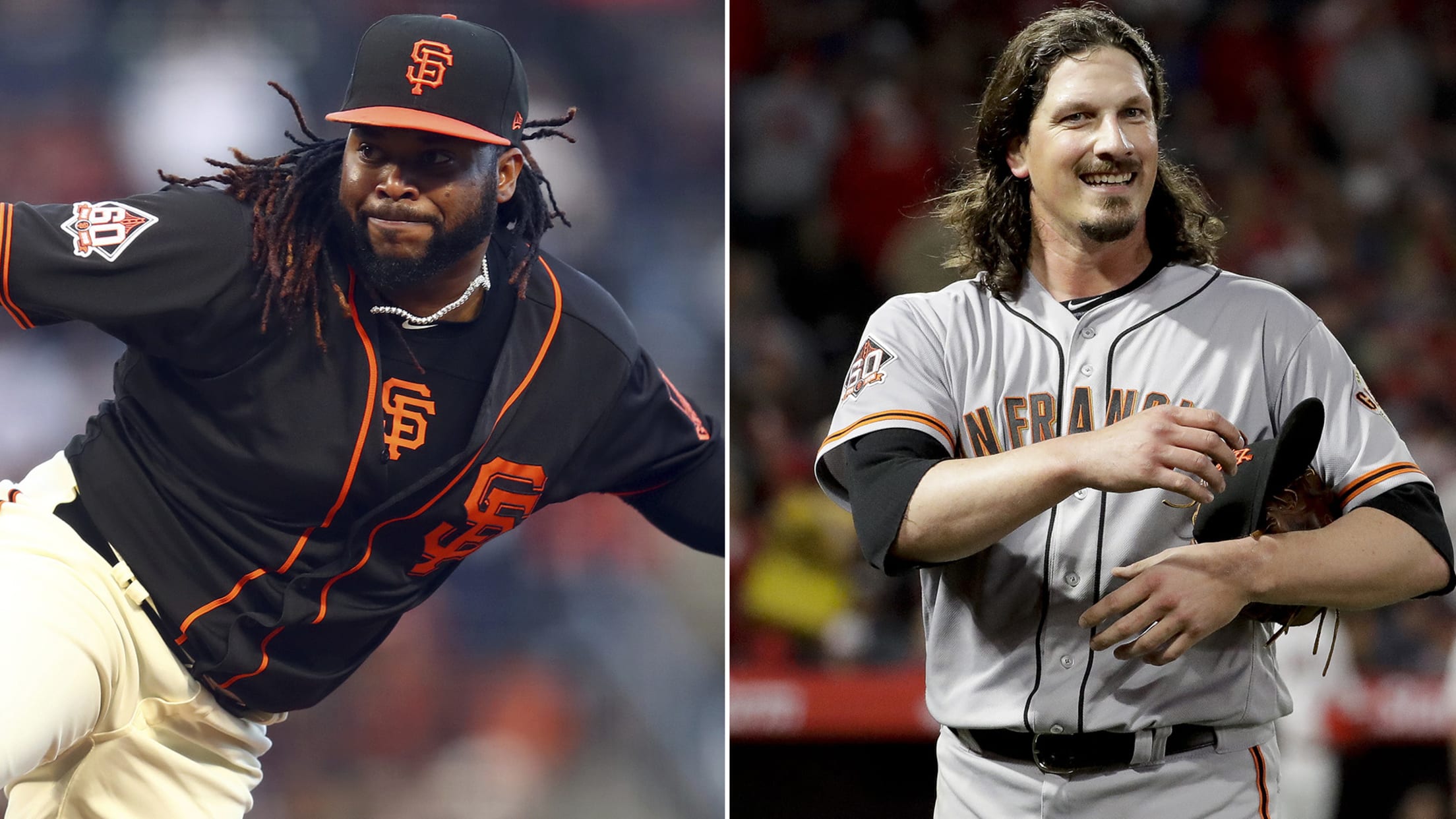 DENVER -- It's time for the Giants to implement the highly anticipated changes in their starting rotation. This didn't mean that manager Bruce Bochy felt like discussing them on Tuesday.To name every occupant of the reshaped rotation, Bochy would have had to condemn pitchers on the current staff to demotions
DENVER -- It's time for the Giants to implement the highly anticipated changes in their starting rotation. This didn't mean that manager Bruce Bochy felt like discussing them on Tuesday.
To name every occupant of the reshaped rotation, Bochy would have had to condemn pitchers on the current staff to demotions to the Minors. That would be premature and unwise, particularly if more injuries occur in the near future.
"Obviously, we don't talk about anything until we do something," Bochy said. "No moves have been made yet. There'll be a move Thursday and a move Saturday."
Here's why: Bochy said that Johnny Cueto, having proven that the sprained right elbow which sidelined him for two months has healed sufficiently, will start Thursday against the Cardinals at AT&T Park.
Jeff Samardzija, plagued since Spring Training by right shoulder tightness, will start Saturday against the Cardinals.
Dereck Rodriguez has avoided a return to Triple-A Sacramento, at least for now. Bochy named the rookie right-hander, who's 3-1 with a 3.16 ERA in seven games (six starts), to start Friday.
For the short term, veteran left-hander Derek Holland (5-7, 4.36 ERA in 17 starts) was rewarded with the role of "backing up" Cueto on Thursday if Cueto needs a long reliever. Bochy praised Holland for his "great attitude."
"I'm here to help these guys, whatever way it takes," Holland said. "I don't care if it's situational [relief] or long man, I'm going to be ready when they call for me. I've got a lot of respect for their decision. It's part of the game."
Bochy said nothing about rookie left-hander Andrew Suarez, who'll start Wednesday's series finale against the Rockies, or left-hander Ty Blach, who has divided the season between starting and long relief. Bochy didn't rule out assembling a staff that includes a long reliever and a pitcher who would function primarily as a sixth starter to keep the rotation's top men fresh.
"It's a nice luxury," Bochy said. "There's times when you need a couple of long men so you don't tear up your bullpen. Now, if that happens, it means that things aren't going very well. But at the same time, it's good to have a couple of those guys to give us coverage for our starters."