Johnson, Bonifacio competing for final spot
Utility players getting longer looks with starters at WBC '17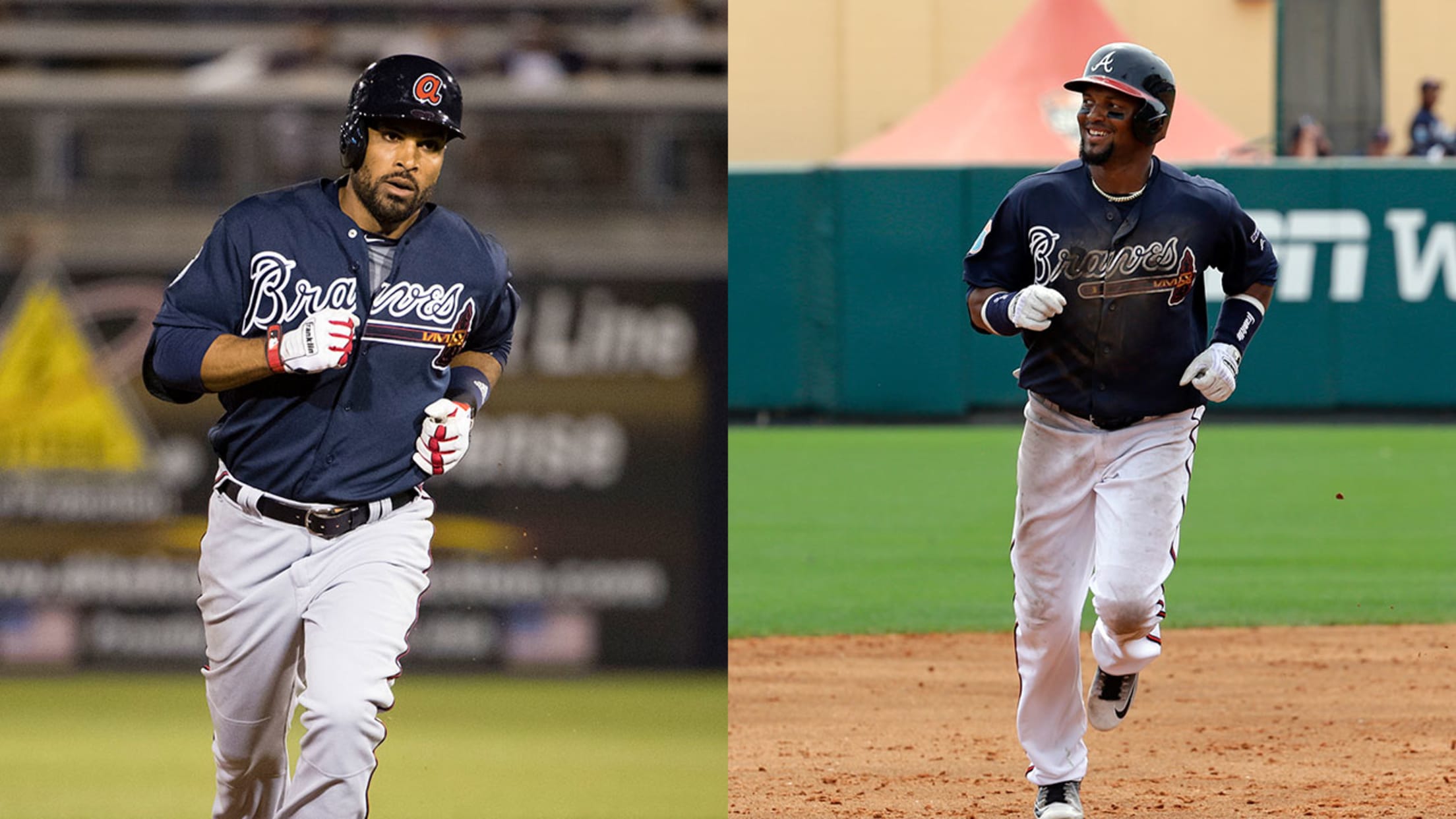 Micah Johnson (left) and Emilio Bonifacio are among the players benefiting from more playing time. (AP)
BRADENTON, Fla -- The World Baseball Classic may send many managers scrambling to piece together lineups the next few weeks, but for many players, the Classic opens up windows of opportunity.Off the top of his head, Braves Manager Brian Snitker can name a few of his players who will benefit
BRADENTON, Fla -- The World Baseball Classic may send many managers scrambling to piece together lineups the next few weeks, but for many players, the Classic opens up windows of opportunity.
Off the top of his head, Braves Manager Brian Snitker can name a few of his players who will benefit from this extended Spring Training.
"We'll get to look more at Jace Peterson in center field, get him some more reps there," said Snitker. "Chase d' Arnaud, we can spray him around a little bit."
Peterson and d'Arnaud will see more action, and with starting center fielder Ender Inciarte potentially missing extra time playing for a talented Venezuela team, a few "bubble Braves" look to take advantage. Micah Johnson and Emilio Bonifacio are fighting for potentially the last spot on the bench.
"Oh yeah, I'm trying to take [as many] chances as I can, especially with Ender [at the WBC '17]. Hopefully everything goes well," said Bonifacio.
:: 2017 World Baseball Classic ::
The veteran non-roster invitee has plenty of experience, but Bonifacio says his focus remains fine-tuning his spring swing.
"You're gonna have more at-bats, see more pitches, show what you can do to help your team win a ballgame," he said.
While Bonifacio will focus on his offense, the newly acquired Johnson -- a converted infielder -- has other ways to seize his newfound playing time.
"More importantly more reps in the outfield, I think that's more important than my at-bats." said Johnson. "I need to get some reps out there to become an adequate defender out there, I need work out there."
Johnson appreciates the added playing time, as he needs to learn all the nuances of his new surroundings.
"I'm learning, working really, really hard on some technique stuff in the outfield that's new for me and I hope it's [starting] to show out here in the games," said Johnson. "It's a lot different, especially with the corners. Angles and stuff, you gotta learn that."
Time to learn is helpful for Johnson and his manager -- who may have to shuffle his lineup more than usual in the coming weeks -- but Snitker appreciates how it helps many of his Braves players mature.
"Anytime there's an opportunity on a baseball field somebody has an opportunity to do something good to be noticed and help themselves," said Snitker. "It provides [an] opportunity for a number of people, it's up to them to take advantage of it and get everybody's attention."
Mike Nabors is a contributor to MLB.com.