HRs by Schoop, Avery back stellar Gallardo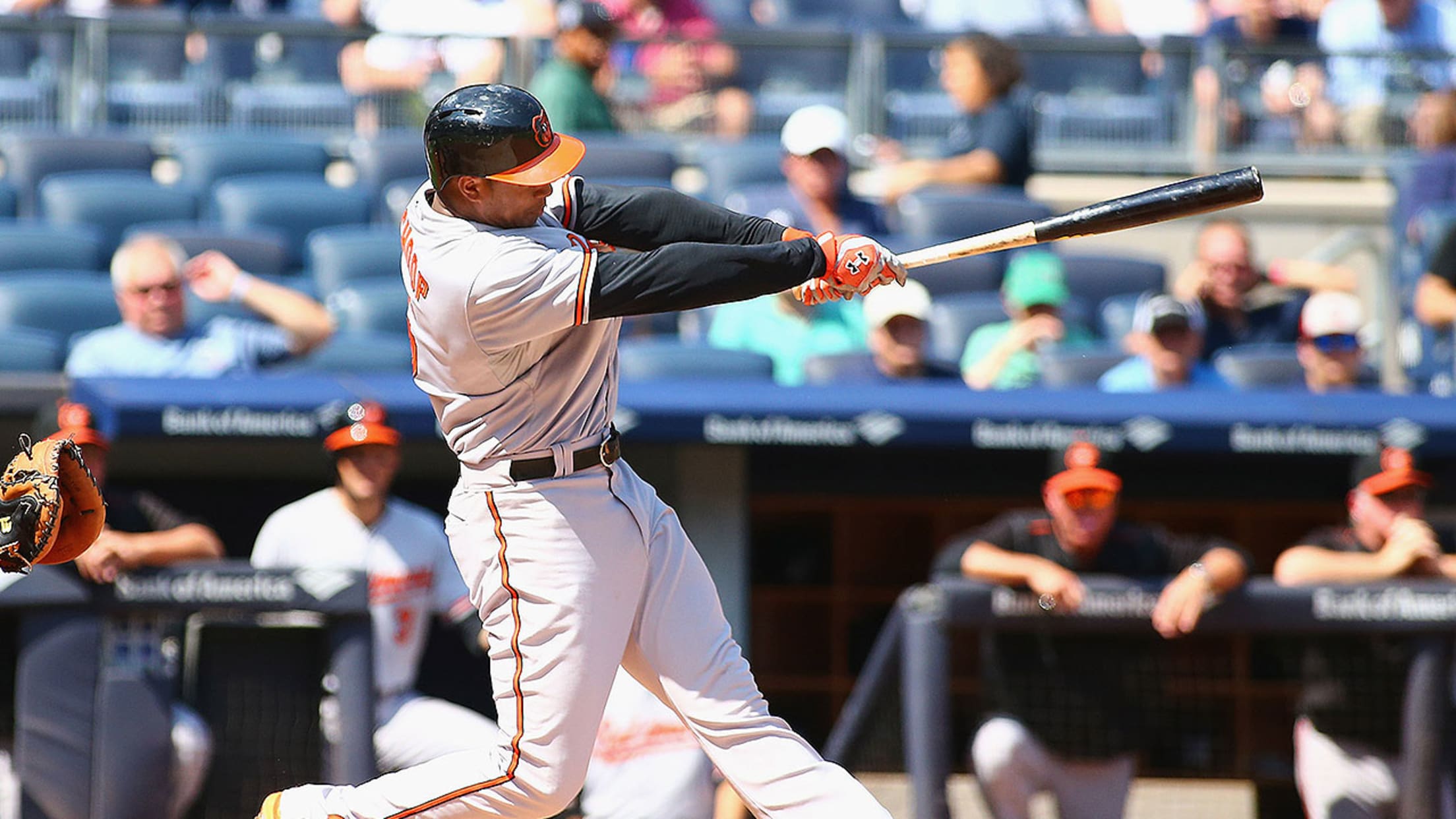 Jonathan Schoop hit a three-run homer in the second inning Thursday. (Getty)
SARASOTA, Fla. -- Led by Jonathan Schoop's three-run homer, the Orioles capped Grapefruit League play with a 6-1 win over the Braves on Thursday afternoon at Ed Smith Stadium.Schoop crushed his fourth homer of the spring, a three-run shot off former Oriole Bud Norris, in the second inning. The O's
SARASOTA, Fla. -- Led by Jonathan Schoop's three-run homer, the Orioles capped Grapefruit League play with a 6-1 win over the Braves on Thursday afternoon at Ed Smith Stadium.
Schoop crushed his fourth homer of the spring, a three-run shot off former Oriole Bud Norris, in the second inning. The O's second baseman ends Grapefruit League play with 12 RBIs.

Norris, slotted in as Atlanta's No. 2 starter, didn't allow another run over his five innings, and he struck out five in the outing.
Orioles starter Yovani Gallardo turned in his best start of the spring, pitching a dominant five innings and allowing just one hit. Gallardo -- who retired 14 of his 15 batters -- struck out two in the 48-pitch outing, throwing 28 strikes. The right-hander will start Baltimore's second game of the season.
"Anytime you go out there and pitch well, it's always a positive thing," Gallardo said. "Especially the last one, it's very important to get that timing, get that rhythm down in the last start of Spring Training to prepare for the regular season. You've got to be ready. From here on out, there's no excuses."
Gallardo was followed by Tyler Wilson, who will start the season in the bullpen and is a candidate for the Orioles' fifth starter spot. Wilson allowed one run on Tyler Moore's sacrifice fly in the top of the eighth inning.
• Orioles announce Wright as 4th starter
The O's scored three in the bottom of the eighth off John Gant on Xavier Avery's homer, an RBI single from L.J. Hoes and an RBI double from Matt Wieters.
• Gant sparks several Braves roster discussions
Up next for the Braves: Jhoulys Chacin will attempt to secure a rotation spot when the Braves host the Rays on Friday at 1:05 p.m. ET. Chacin has struggled in two of his past three starts, but he still appears to be the favorite to begin the season as Atlanta's No. 4 starter. Drew Stubbs is expected to be in the Braves' lineup. Stubbs signed a Minor League deal on Wednesday knowing he would have just three days to earn a roster spot.
Up next for the Orioles: The Orioles will close their exhibition play by traveling to Philadelphia on Friday night for a 6:05 ET game against the Phillies. The O's will send Vance Worley to the mound, with Phillies righty Aaron Nola opposing him. The game will be shown free on MLB.TV.