Kang reportedly agrees to enter rehab program
Pirates third baseman was arrested for DUI in December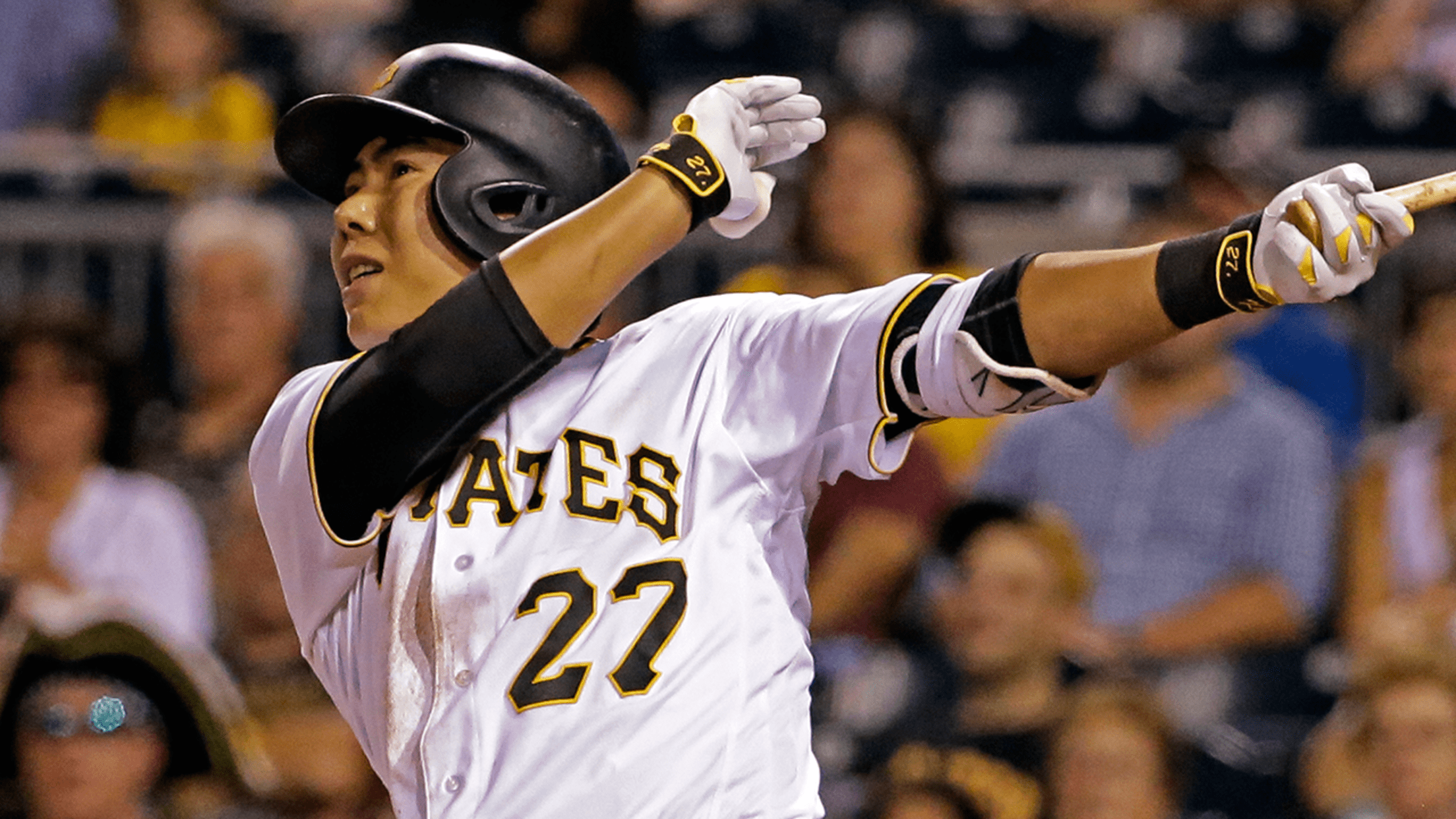 Pirates third baseman Jung Ho Kang hit .255 with 21 home runs over 103 games last year. (AP)
PITTSBURGH -- Pirates third baseman Jungho Kang has agreed to take part in a voluntary treatment program following his latest arrest for driving under the influence, according to multiple reports.Agent Alan Nero, Kang's representative in the United States, told the Pittsburgh Post-Gazette and Tribune-Review that Kang will participate in the
PITTSBURGH -- Pirates third baseman Jungho Kang has agreed to take part in a voluntary treatment program following his latest arrest for driving under the influence, according to multiple reports.
Agent Alan Nero, Kang's representative in the United States, told the Pittsburgh Post-Gazette and Tribune-Review that Kang will participate in the program recommended by a collectively bargained treatment panel. Kang was arrested for DUI in his native South Korea on Dec. 2, which was later revealed to be his third such charge since 2009.
General manager Neal Huntington said last week the Bucs were "working through the process" with Major League Baseball, but they expected Kang to report to Spring Training as scheduled. Pittsburgh will hold its first full-squad workout in Bradenton, Fla., on Feb. 17.
The Pirates have not commented on or confirmed Kang's decision to enter a rehab program. Nero has not yet responded to MLB.com's requests for comment. Details of the rehab program, including its start date and length, were not known.
"We remain focused on getting him the help he needs personally, as well as helping him prepare to compete this season," Pirates spokesman Brian Warecki said last month.