Turner could return to lineup this weekend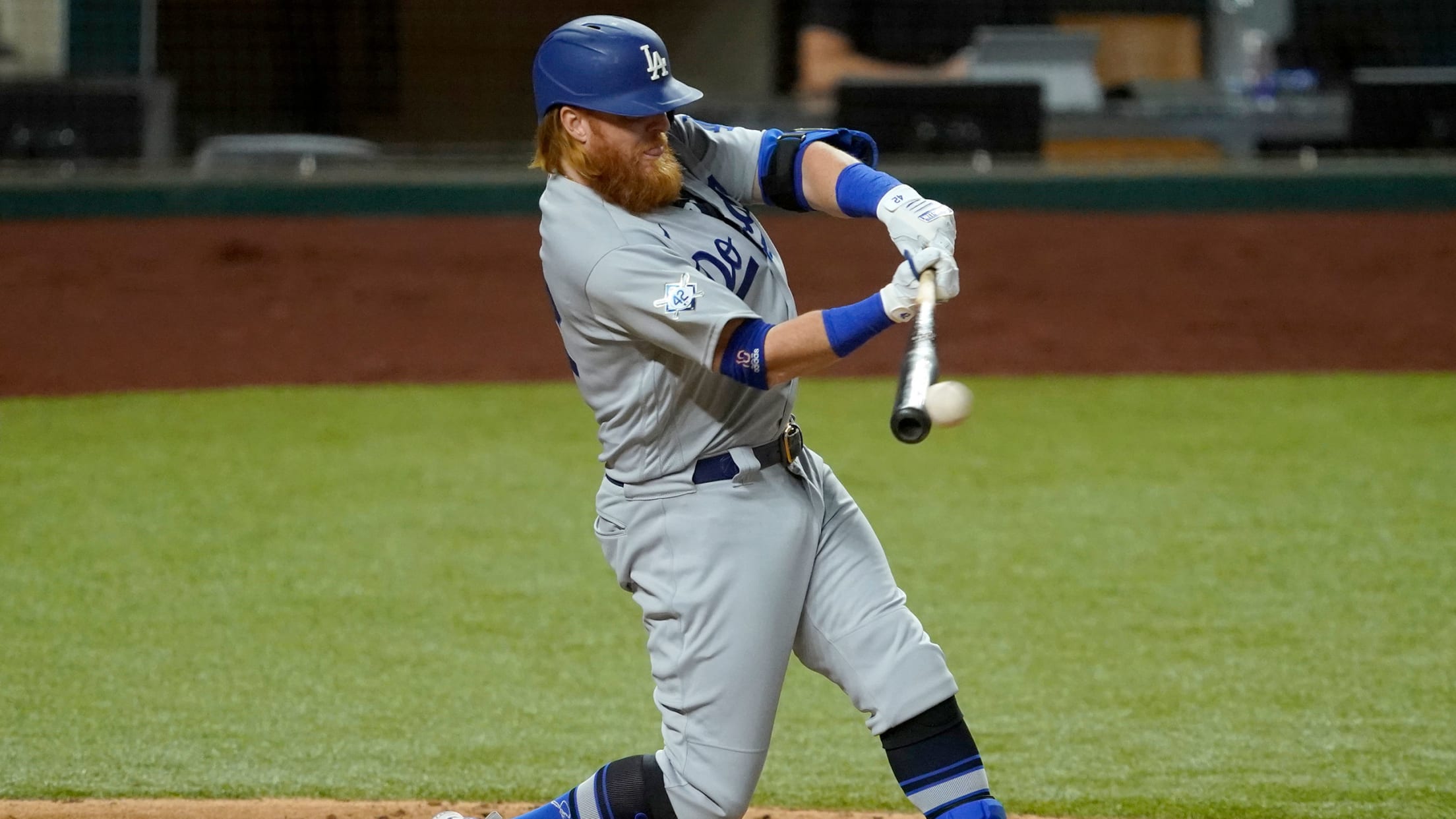 Dodgers third baseman Justin Turner could return from the injured list as a designated hitter by this weekend, manager Dave Roberts said. Turner, out since Aug. 29 with a left hamstring strain suffered stealing a base, is running at "50 to 60 percent," said Roberts, who added he's "got the
Dodgers third baseman Justin Turner could return from the injured list as a designated hitter by this weekend, manager Dave Roberts said.
Turner, out since Aug. 29 with a left hamstring strain suffered stealing a base, is running at "50 to 60 percent," said Roberts, who added he's "got the under" on Turner needing another week before activation.
"He's moving around," Roberts said. "Certainly, I would see the first game or two would be at DH. But again, for me, we'll see how it is day to day. Hopefully, this weekend he can play. If not, he'll be ready when he's ready."
Max Muncy and Edwin Ríos have started at third base in Turner's absence, with Muncy moving from first base, Cody Bellinger moving in to first base and Chris Taylor and Enrique Hernández receiving added outfield time.
• Taylor and Hernández were both in Wednesday night's lineup because Joc Pederson is on the paternity list. Pederson is expected to return on Saturday.
• Reliever Pedro Báez on Wednesday threw two innings to hitters, Pederson among them, and Roberts said Báez's activation this weekend is "very possible."
• Roberts said Walker Buehler's right index finger blister did not worsen during his Tuesday night start, but Buehler's next start remains uncertain.
Ken Gurnick has covered the Dodgers for MLB.com since 2001.