Wilson throws BP, nearing Minor League rehab
Cano's status uncertain; Nimmo close to playing outfield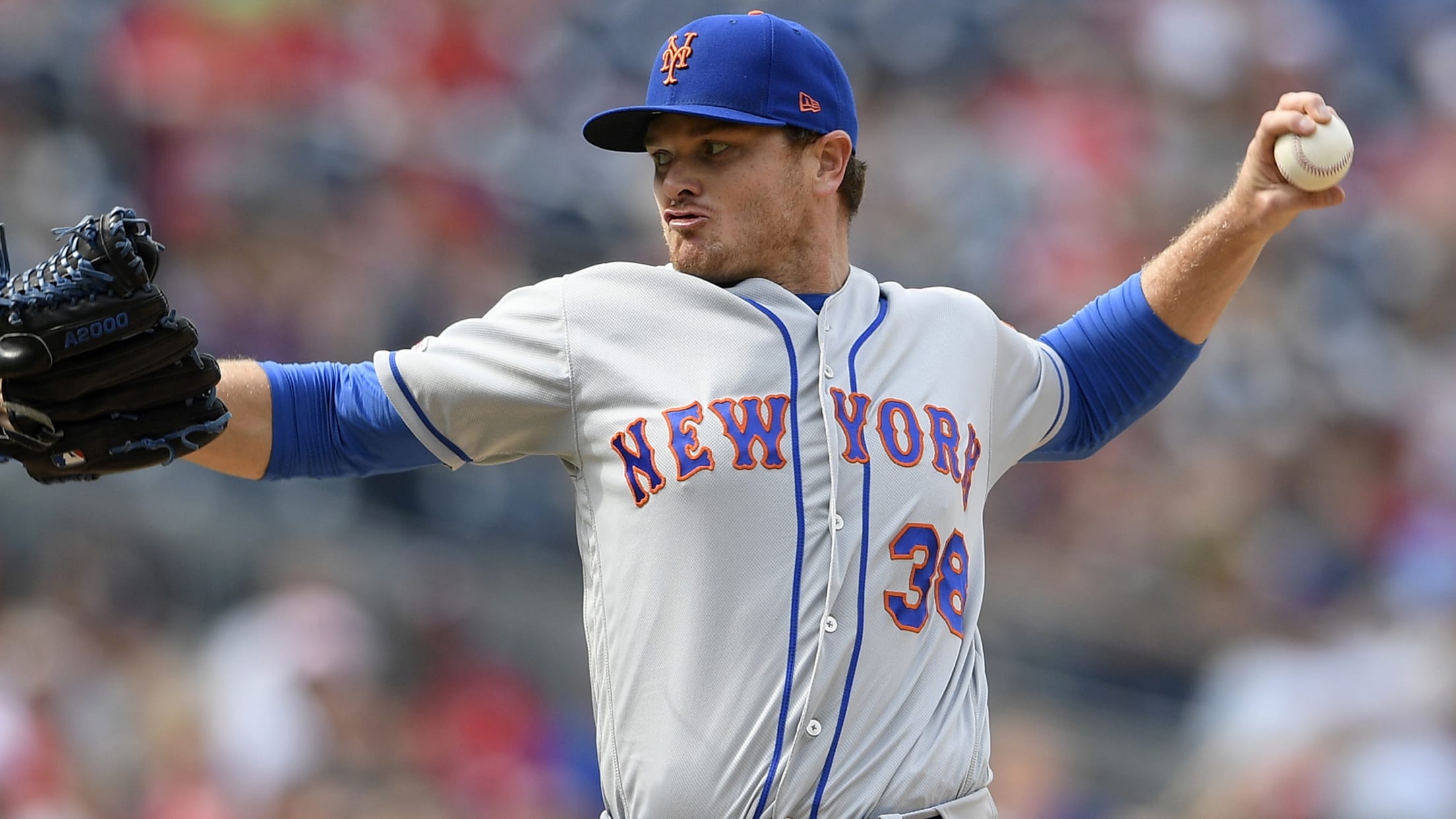 NEW YORK -- A significant part of the Mets' offseason bullpen plan, Justin Wilson threw a batting-practice session Saturday at Citi Field as he looks to return from a bout of elbow soreness. Wilson is tentatively scheduled to begin a Minor League rehab assignment on Tuesday, setting him up to
NEW YORK -- A significant part of the Mets' offseason bullpen plan, Justin Wilson threw a batting-practice session Saturday at Citi Field as he looks to return from a bout of elbow soreness. Wilson is tentatively scheduled to begin a Minor League rehab assignment on Tuesday, setting him up to rejoin the Mets by mid-June.
"It feels a lot better than last time," said Wilson, who returned from the injured list to make one appearance on May 6, then immediately went back on the IL. "This time around, I felt really fresh."
The Mets are not revealing how many rehab appearances Wilson will need before he is ready. The number may depend on how quickly the left-hander can work his mechanics back into shape.
"Health-wise, he felt fantastic," manager Mickey Callaway said. "We weren't really worried about the command and stuff at this point."
Before landing on the IL, Wilson owned a 4.82 ERA in 10 appearances as the Mets' primary left-handed reliever. He signed a two-year, $10 million contract in January.
Status uncertain
For the second straight day, Robinson Cano sprinted around the infield dirt pregame at Citi Field, but the Mets remained uncertain regarding his status as he recovers from a left quad strain. Cano was initially sidelined from May 23-June 4 due to the strain, which he sustained running out a ground ball. He returned for one game on Wednesday but aggravated the injury.
Since that time, the Mets have debated whether to place Cano back on the IL -- a decision that Callaway indicated the team would make Sunday morning.
"I think it's something we have to consider," Callaway said.
Cano offered more optimism regarding his injury, saying that he's "feeling better" and "progressing."
"You should ask Mickey," Cano said. "Honestly, we've been progressing. It feels good. That's the only thing that I know, just how I feel."
Callaway said Friday that he hoped Cano would be available for that game, but Cano admitted later in the afternoon that he was out of commission. A day later, Callaway again said that he hoped to have Cano available off the bench but added that he was unsure if it would require an IL stint. The Mets decided just before Saturday's game that Cano would not be available, forcing them to play a third consecutive game with a short bench. They can backdate an IL stint up to three days, giving them incentive to make a decision before Sunday's game.
On assignment
Outfielder Brandon Nimmo, who is 2-for-7 in two games as a designated hitter for Class A Advanced St. Lucie, could play the outfield Sunday when he continues his rehab assignment. Nimmo, who is recovering from a bulging disc in his neck, has said that defensive work affects him more than hitting.
Callaway did not have an estimate for how many rehab games Nimmo will need. The outfielder was batting .200 with a .667 OPS in 43 games prior to his injury.