Busch Stadium to host Kenny Chesney concert
Country singer to play in St. Louis on July 21, 2018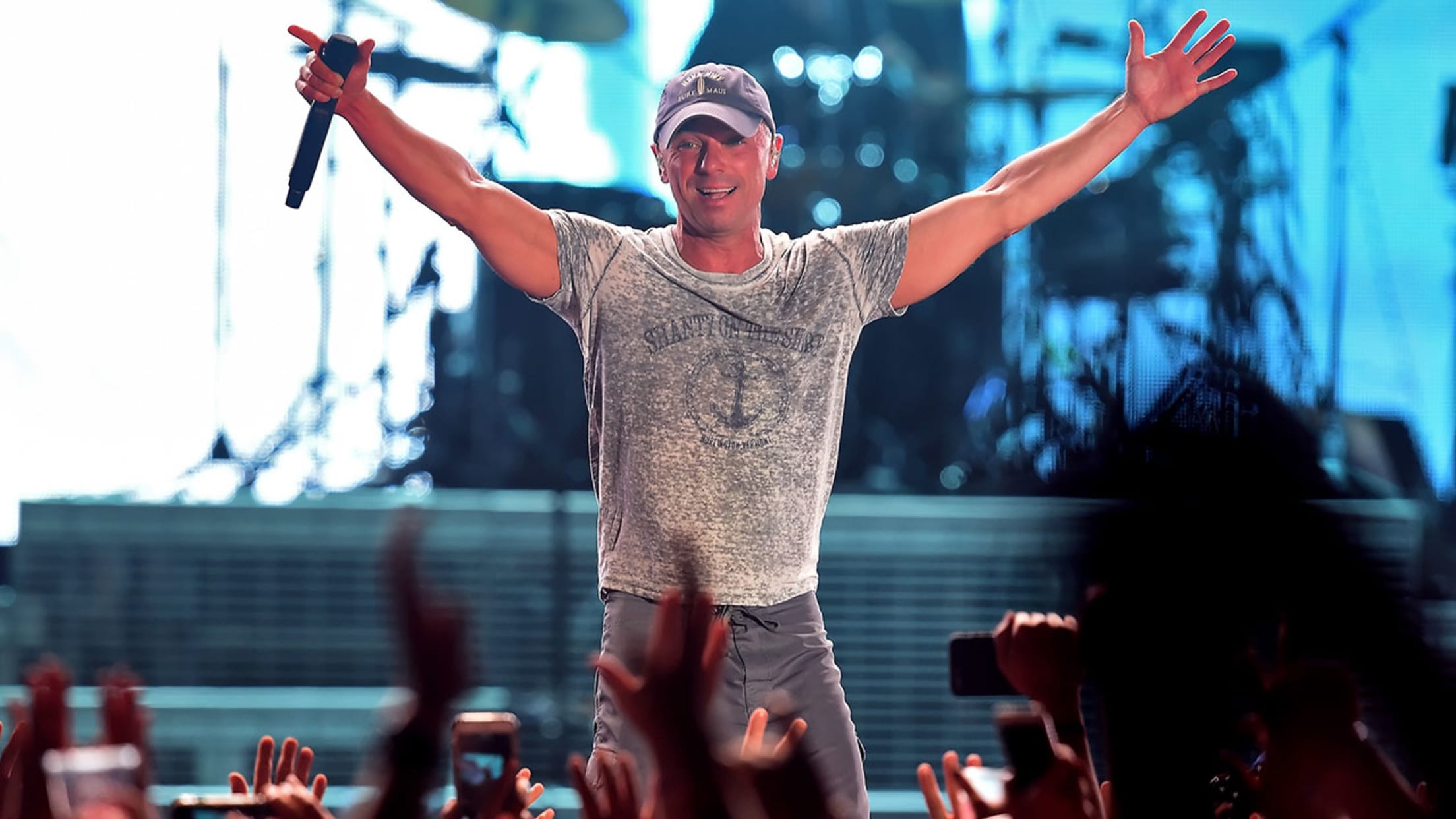 Busch Stadium will be country music superstar Kenny Chesney's 13th stop on his Trip Around The Sun Tour. (Getty)
ST. LOUIS -- Country music singer Kenny Chesney will bring his Trip Around The Sun Tour to St. Louis for a summertime concert at Busch Stadium in 2018, the Cardinals announced on Wednesday.Tickets for the July 21 concert go on sale at 10 a.m. CT on Oct. 27, and can
ST. LOUIS -- Country music singer Kenny Chesney will bring his Trip Around The Sun Tour to St. Louis for a summertime concert at Busch Stadium in 2018, the Cardinals announced on Wednesday.
Tickets for the July 21 concert go on sale at 10 a.m. CT on Oct. 27, and can be purchased at cardinals.com/chesney. A limited number of VIP packages and all-inclusive tickets are also available for purchase.
"We are thrilled to welcome Kenny Chesney to Busch Stadium next summer," said Vicki Bryant, Cardinals vice president of event services and merchandising. "Kenny's concerts are a rite of summer for fans across the country, and this show promises to be one that music fans won't want to miss."
Busch Stadium will be the 13th stop of Chesney's tour, which includes visits to 18 major stadiums across the country. Chesney, a four-time Country Music Association and Academy of Country Music Entertainer of the Year Award winner, will also be performing at Miller Park in Milwaukee and Chase Field in Phoenix.
Over the past two years, Busch Stadium has hosted concerts for Paul McCartney, Metallica and Billy Joel. The Eagles, Dave Matthews Band and U2 have also performed at the ballpark since it opened in 2006.
The Cardinals will be away on a seven-game road trip when Chesney visits.