Kela begins nine-day MLB trip to China
Rangers pitcher to visit development centers on promotional tour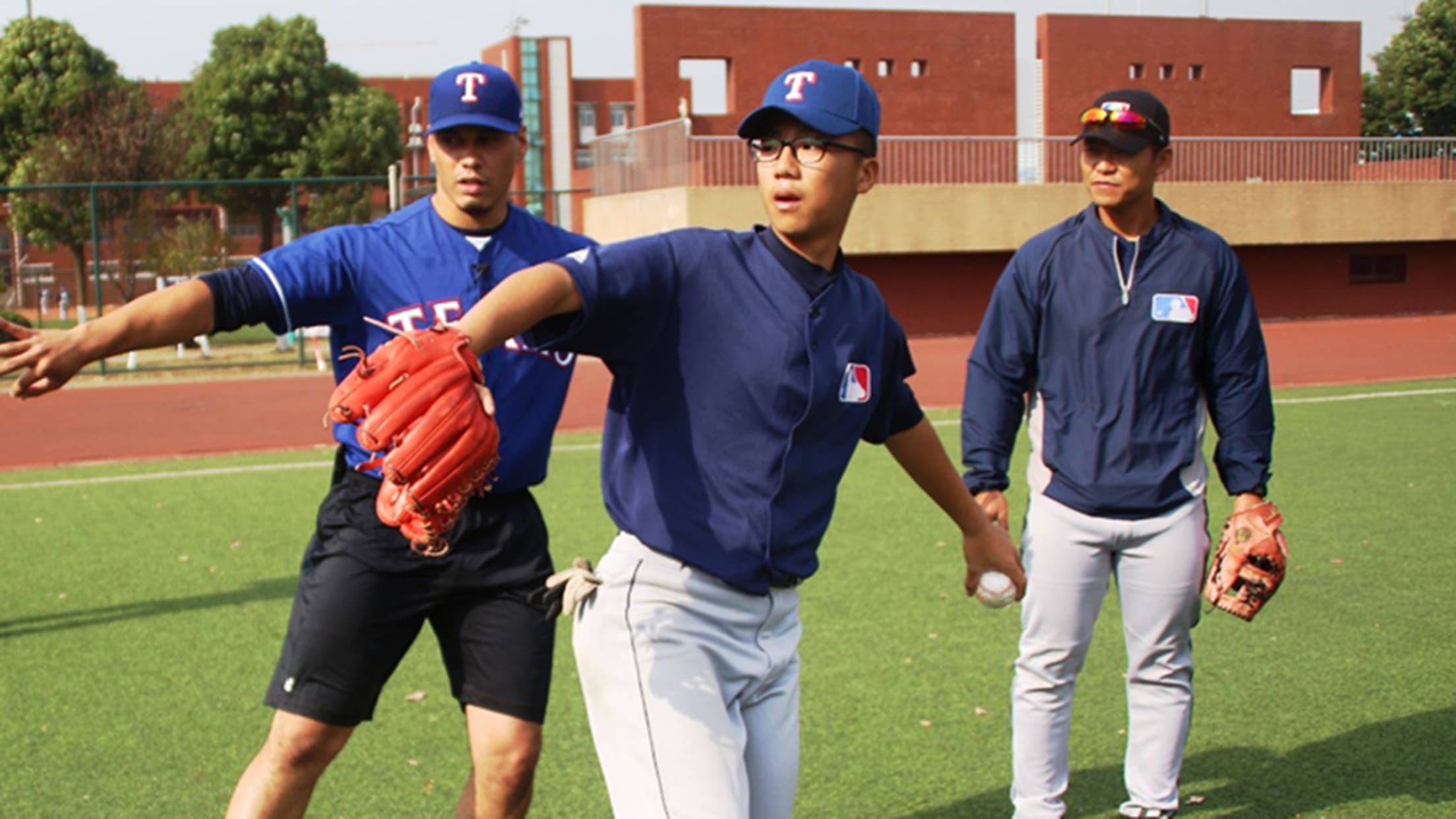 Keone Kela is working with student-athletes in Shanghai on his trip, part of MLB's continued effort to promote baseball in China. (Rangers)
Rangers pitcher Keone Kela is visiting two Major League Baseball Development Centers in China, where he will work with student-athletes to promote the game in Shanghai. The trip began Saturday and will take course over a week and a half.The trip is part of a continued effort that MLB began
Rangers pitcher Keone Kela is visiting two Major League Baseball Development Centers in China, where he will work with student-athletes to promote the game in Shanghai. The trip began Saturday and will take course over a week and a half.
The trip is part of a continued effort that MLB began in 2003 to promote baseball in China. Kela, who is visiting development centers in Wuxi and Nanjing as well as the Dongshan School in the Jiangning District, Nanjing City, is being accompanied by Rick Dell, MLB's director of baseball development in Asia, and Simon Huang, MLB Development Center manager of business operations, as well as other members of the program's staff.

MLB helped launch the first development center at Dong Bei Tang High School in Xishan District, Wuxi, back in September 2009. Ever since, it has provided a "year-round professional baseball training experience with state-of-the-art facilities to potential baseball prospects while they mainstream into the academics of the host institution."
Student-athletes who participate in the program often aspire to play professional baseball or look to improve their skills to help them receive enrollment at a university in China or elsewhere.

Kela, 24, was planning to also tour local attractions and museums while on his visit. He went 4-1 with a 2.79 ERA in 39 appearances for the Rangers in 2017.