Marte set for opportunities against left-handers
D-backs plan to start Descalso at second vs. righties moving forward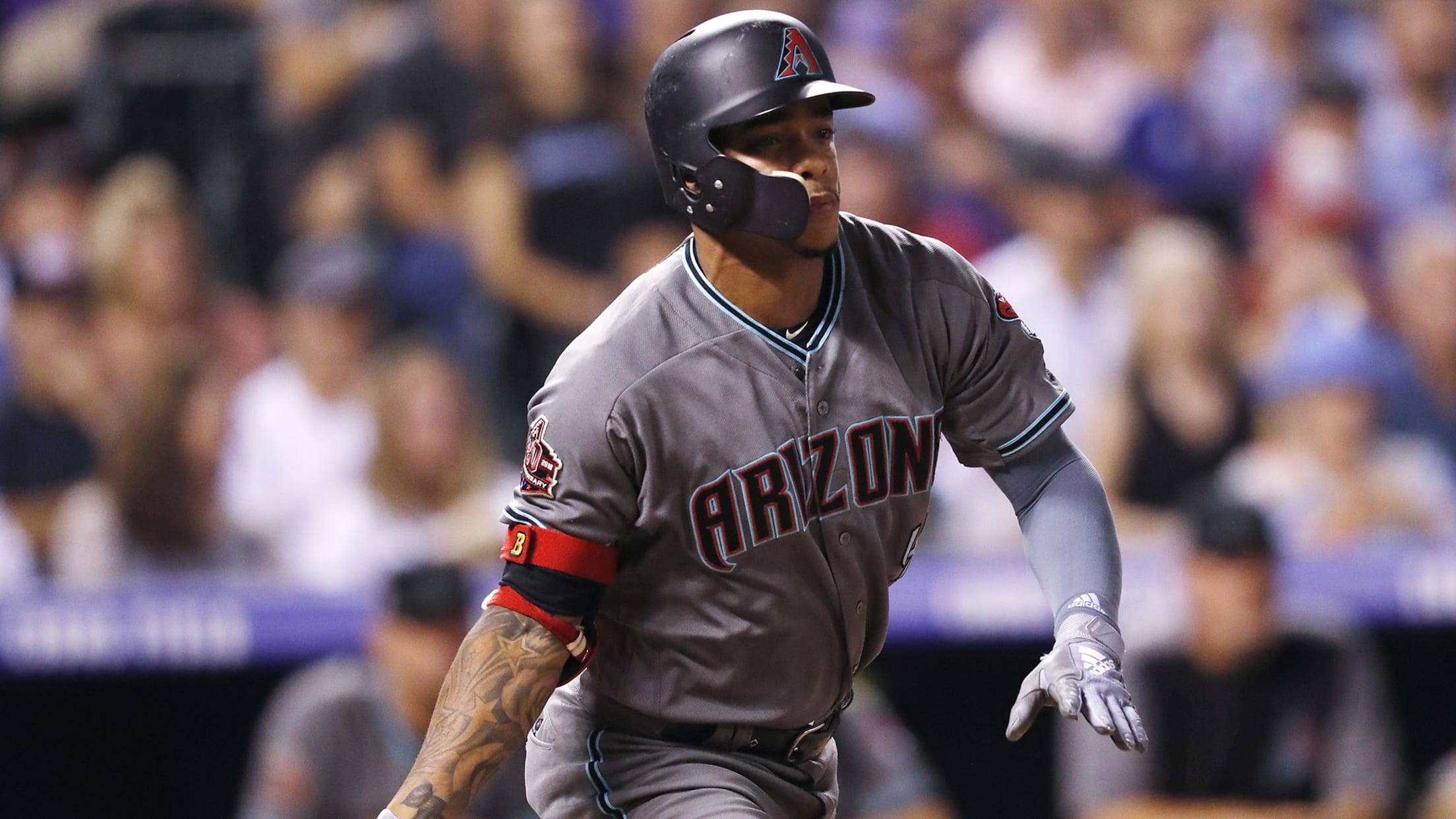 Arizona Diamondbacks' Ketel Marte follows the flight of his triple to drive in two runs off Colorado Rockies starting pitcher Antonio Senzatela in the sixth inning of a baseball game, Tuesday, Sept. 11, 2018, in Denver. (AP Photo/David Zalubowski) (David Zalubowski/AP)
DENVER -- Second baseman Ketel Marte had a big game in the D-backs' 6-3 win over the Rockies on Tuesday night, driving in four runs.On Wednesday, Marte was back on the bench as manager Torey Lovullo wants to stick with his plan to give veteran infielder Daniel Descalso more playing
DENVER -- Second baseman Ketel Marte had a big game in the D-backs' 6-3 win over the Rockies on Tuesday night, driving in four runs.
On Wednesday, Marte was back on the bench as manager Torey Lovullo wants to stick with his plan to give veteran infielder Daniel Descalso more playing time at second against right-handed pitchers.
The D-backs are set to face left-handed pitchers in the final game of the Rockies series on Thursday and in the opener of the Astros series on Friday, so the switch-hitting Marte should be back in the lineup for those games.
"I'm just going to be ready for any situation," Marte said. "When he needs me, I'll be ready. He just told me he's going to give some chances to Descalso, because I don't feel really good [from the left side]. I'll just go hard for the team and try to play my best when I can and put the ball in play."
Entering Wednesday, Marte is hitting .317 from the right side of the plate and .217 from the left this season.
"For me, I think there's more finish right-handed, there's more extension, there's better balance, better leg usage," Lovullo said. "I think left-handed, there's a steep angle and he's not able to get extension and get carry on balls."
Be ready
Just because Yoshihisa Hirano was impressive in picking up his first career save Tuesday, it does not necessarily mean he is the team's closer.
After removing Brad Boxberger from the role Monday, Lovullo has been steadfast that he will not have a set closer, but will instead match up relievers with opposing hitters in the late innings.
"I think they're all prepared and ready," Lovullo said. "There's going to be limited structure for right now. I like a structured bullpen, but for right now, it's going to be a little bit different. So when that phone rings after the sixth inning, there's going to be about five or six guys that are going to be on call, that are all going to be ready to go."