Another hit by pitch forces Davis out of lineup
A's outfielder had already missed two games due to HBP earlier in week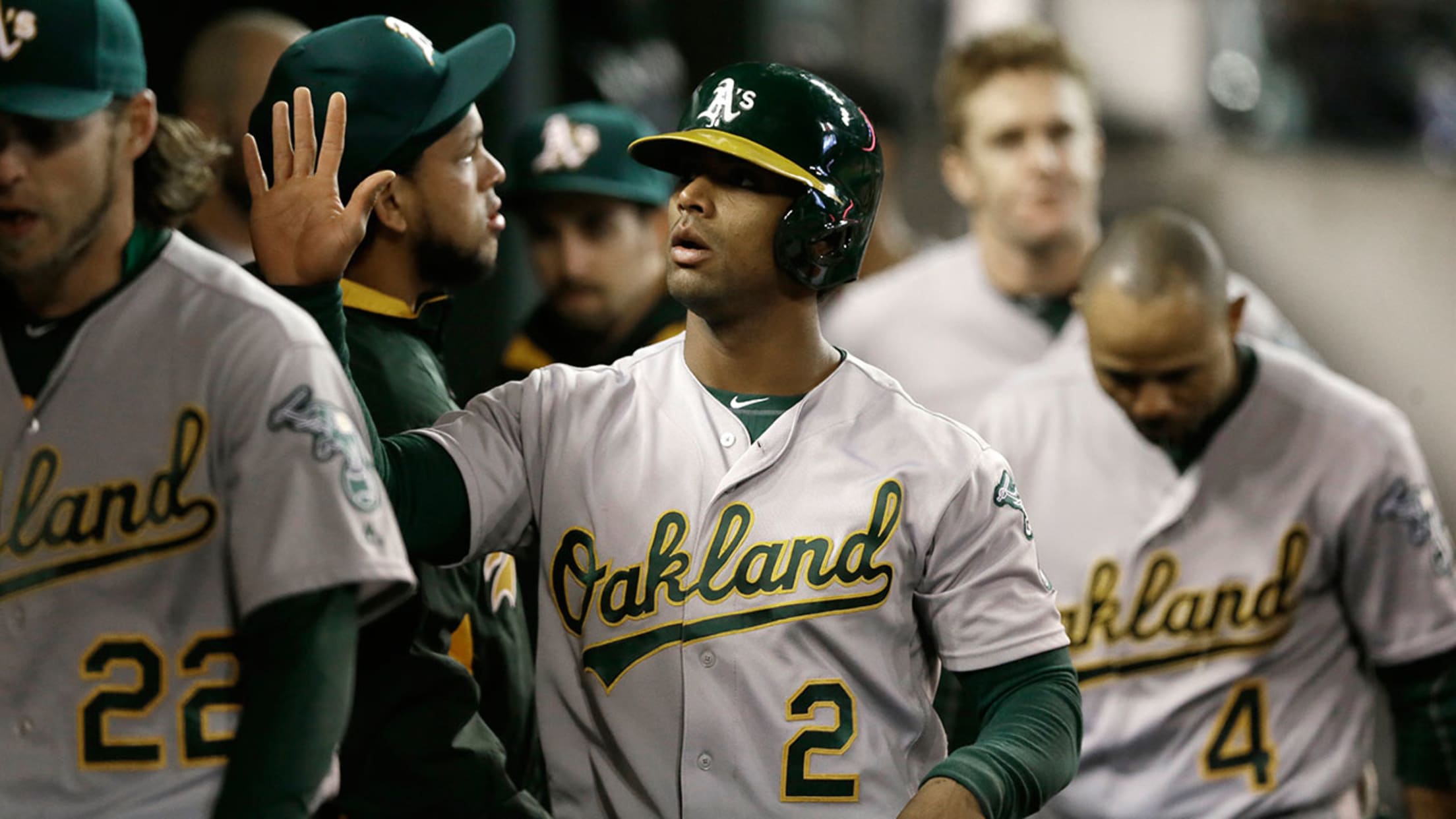 CINCINNATI -- A's manager Bob Melvin knows how productive Khris Davis can be -- if he can just stay out of the way of the baseball."He's never going to say no," Melvin said. "He wants to play."Davis was held out of Saturday's lineup against the Reds with a sore left
CINCINNATI -- A's manager Bob Melvin knows how productive Khris Davis can be -- if he can just stay out of the way of the baseball.
"He's never going to say no," Melvin said. "He wants to play."
Davis was held out of Saturday's lineup against the Reds with a sore left elbow. He was hit by a pitch by Anthony DeSclafani in the third inning of Friday's loss. Davis was sidelined for the A's two-game series against the Brewers earlier in the week, experiencing numbness in the fingers of his left hand after being hit by a pitch last Saturday at Houston.
Davis stayed in Friday's game after being hit, but experienced more discomfort as the game progressed. He did appear as a pinch-hitter during Saturday's 2-1 loss, lining a single to left in the seventh while batting for relief pitcher Ryan Dull.
"I'm feeling OK, but not 100 percent," Davis said. "I think it's only temporary. There's nothing going on in there we haven't seen before."
Davis, 28, has 14 home runs and a .485 slugging percentage in 204 at-bats this season. He was acquired from the Brewers for two prospects in February.
"I don't like dealing with these [injury] issues," Davis said. "First and foremost, we need to start getting some wins. We have the talent here to really start turning things around."
ROSTER MOVE
The A's created a spot on the 40-man roster for Saturday's starter Daniel Mengden by moving Mark Canha to the 60-day disabled list. Canha underwent season-ending surgery on his left hip May 25. Oakland played with 24 active players on its roster Friday.
INJURY REPORT
Melvin said outfielder Josh Reddick is "close to resuming baseball activity."
Reddick fractured his left thumb on a headfirst slide May 20 and has been playing catch with a pad in his glove, as well as taking some swings. Melvin said Reddick is "a little ahead" of the original 4-6-week recovery timetable.
Andy Call is a contributor to MLB.com based in Cincinnati.