Medlen, Hochevar get started on positive notes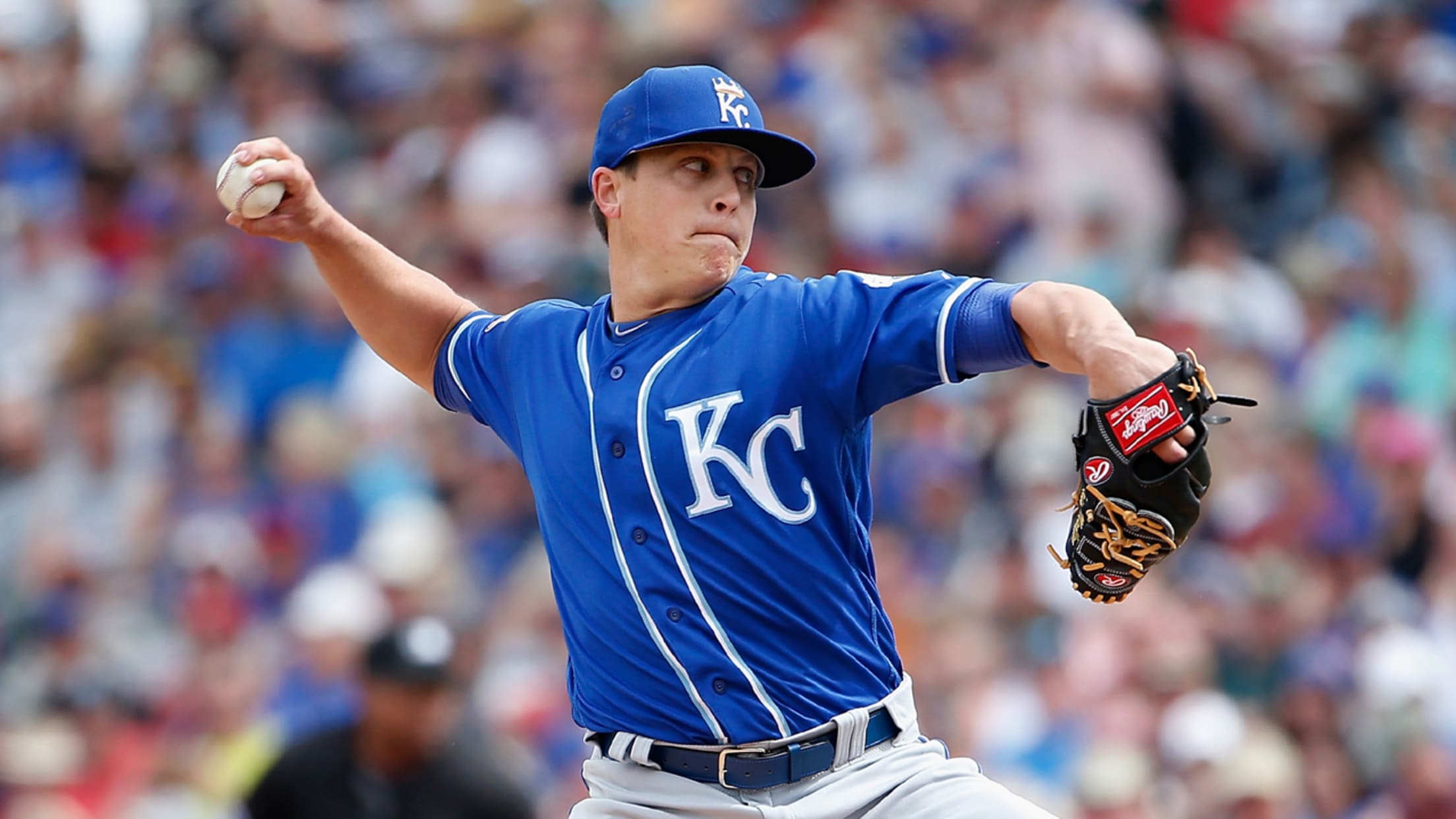 Kris Medlen struck out three Cubs over two perfect innings on Monday. (Getty Images)
MESA, Ariz. -- Royals right-handers Kris Medlen and Luke Hochevar made their spring debuts on Monday -- both in impressive fashion.Medlen, in line to be the Royals' fourth or fifth starter, threw two perfect innings and struck out three in the Royals' 3-2 win over the Cubs.Spring Training:Schedule | Tickets
MESA, Ariz. -- Royals right-handers Kris Medlen and Luke Hochevar made their spring debuts on Monday -- both in impressive fashion.
Medlen, in line to be the Royals' fourth or fifth starter, threw two perfect innings and struck out three in the Royals' 3-2 win over the Cubs.
Spring Training:Schedule | Tickets | Gear
"I felt pretty good," Medlen said. "I have talked about consistency with all three pitches, and it was there today. I was pretty happy with my fastball location. I jumped ahead of hitters and was just being aggressive."
It was Medlen's first Spring Training start since 2014, when an elbow injury required his second Tommy John surgery.
"First Spring Training in a couple years," Medlen said. "I didn't try to care too much about results, but I'll take the three strikeouts. I was efficient enough [28 pitches] that I had to throw some more pitches in the bullpen to get my pitch count up."
Hochevar relieved Medlen to start the third and tossed a scoreless inning, working around a walk.
"I felt fine, physically," Hochevar said. "Usually, early on you're just trying to get your timing and your tempo together. And that's all I really wanted to work on today."