Glove Day arrives at Dodgers camp
Occasion a reminder how quirky some players are about their gloves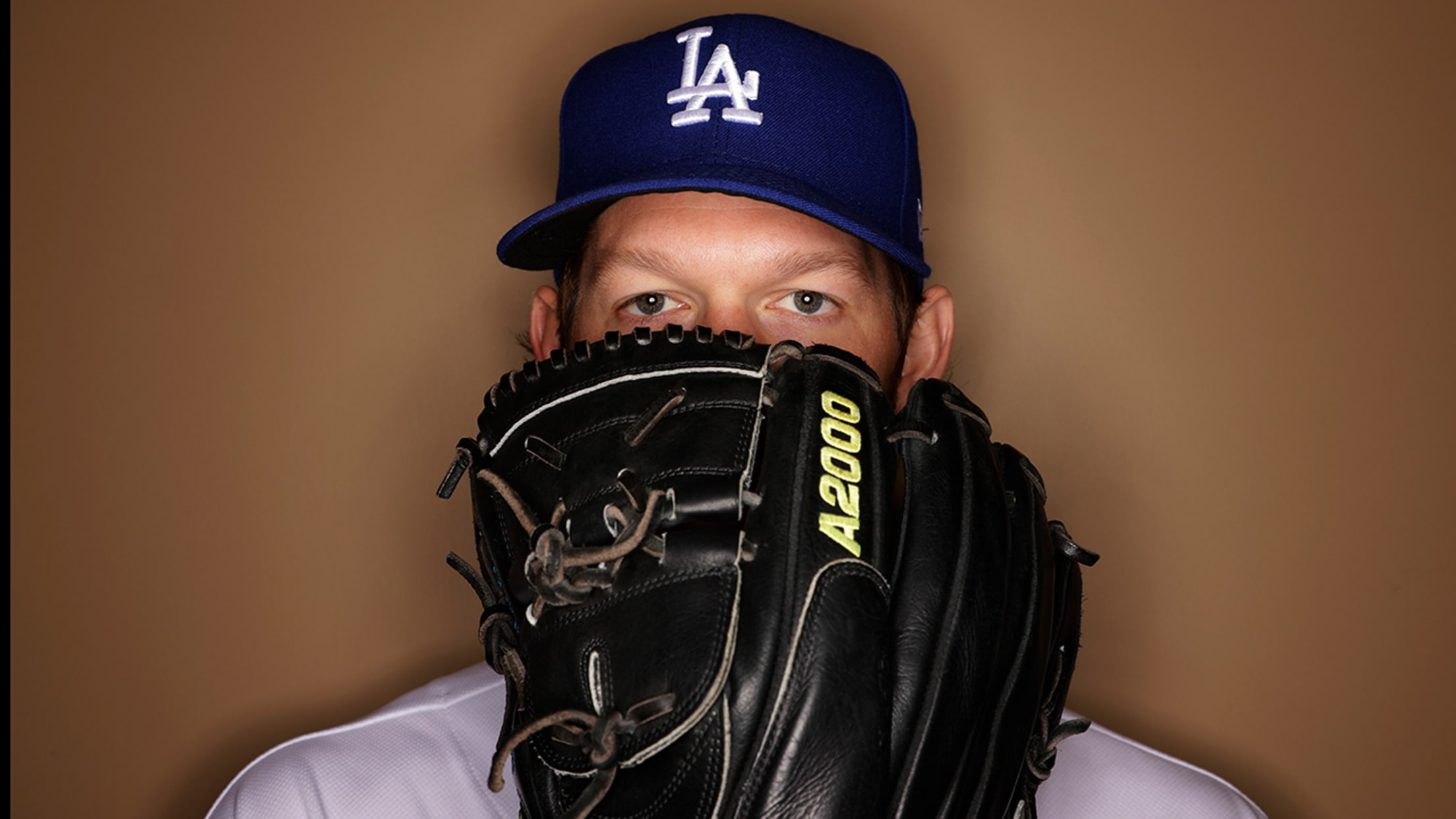 Clayton Kershaw has used the same game glove since 2009. (AP) (AP)
PHOENIX -- Oh, the things you can learn when it's Wilson Glove Day in a Major League camp.Manufacturer representatives visited Camelback Ranch-Glendale on Friday to deliver orders from Dodgers players that wear Wilson models.Ballplayers can be particular with their gloves. Or not.Clayton Kershaw, for example, has used the same game
PHOENIX -- Oh, the things you can learn when it's Wilson Glove Day in a Major League camp.
Manufacturer representatives visited Camelback Ranch-Glendale on Friday to deliver orders from Dodgers players that wear Wilson models.
Ballplayers can be particular with their gloves. Or not.
Clayton Kershaw, for example, has used the same game glove since 2009.
"I'm not a big change guy," said Kershaw. "It's held up well. I guess that's a good endorsement for the product."

Most Major League players have their name or signature stitched into the glove. Yasiel Puig's customized outfielder's glove, however, has the initials "DTB."
"Dios Te Bendiga," said Puig, who then translated in English: "God bless you."
Third baseman Justin Turner, who could choose to have a glove custom-made, instead grabs a couple new generic infield gloves out of the Wilson duffle bag.
"What I like about Wilson," he said, "is that you can take it out of the bag and in a day or two take it into a game."
Rich Hill said he went to a larger Wilson glove after taking a suggestion from a teammate.
"I didn't think about it until I started using a bigger one, but it's better for fielding and better for hiding the ball," he said, displaying last year's version, which still had stitching in Oakland green. "I'm going to have their guy tighten the laces. They say he's got the touch."
John Forsythe also has been with Wilson since he was a first-round Draft pick of the Padres. He said he gives his game glove the winter off; he uses a backup glove for offseason workouts, then conditions the game glove just before the start of Spring Training.
Ken Gurnick has covered the Dodgers since 1989, and for MLB.com since 2001.