Valbuena works walk as DH in Angels debut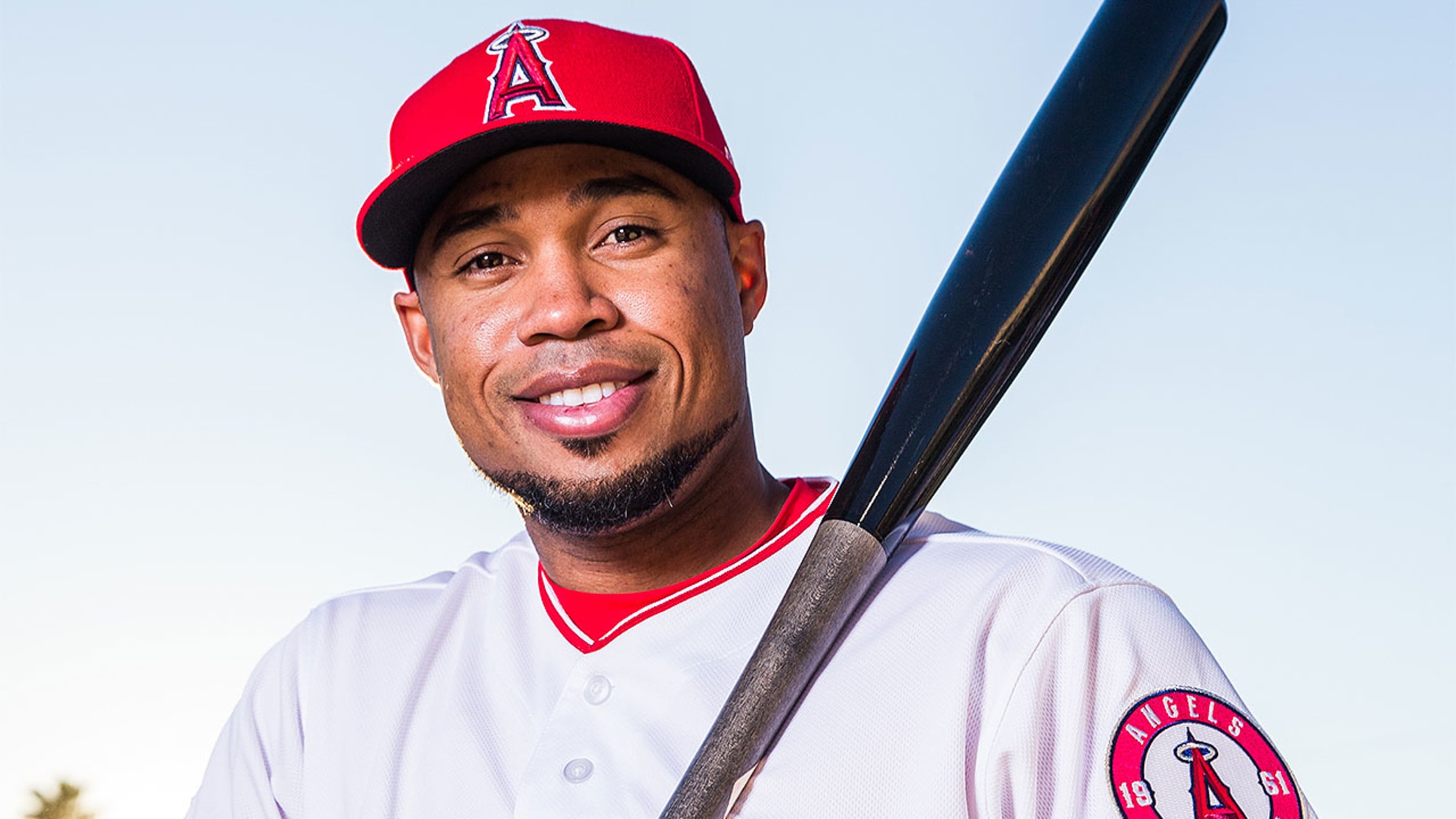 "I'm happy to be with the Angels," said Luis Valbuena, whose left-handed bat helps balance the Halos' lineup. (Getty)
TEMPE, Ariz. -- Infielder Luis Valbuena made his Angels debut Saturday, going 0-for-2 with a walk as the Halos blanked the Brewers, 2-0, in their Cactus League opener at Tempe Diablo Stadium.Valbuena, who signed a two-year, $15 million deal over the offseason, served as the designated hitter before being replaced
TEMPE, Ariz. -- Infielder Luis Valbuena made his Angels debut Saturday, going 0-for-2 with a walk as the Halos blanked the Brewers, 2-0, in their Cactus League opener at Tempe Diablo Stadium.
Valbuena, who signed a two-year, $15 million deal over the offseason, served as the designated hitter before being replaced by pinch-hitter Taylor Ward in the eighth.
"The first at-bat, I was a little nervous, but now I feel comfortable," Valbuena said. "I'm happy to be with the Angels."
Valbuena, 31, batted .260 with a career-high .816 OPS, 13 home runs and 40 RBIs over 90 games in an injury-shortened 2016 season with the Astros. He underwent surgery in August to repair a tendon in his right hamstring, though he said he's now "100 percent" and "ready to go."
Valbuena will provide a key left-handed bat to balance the Angels' heavily skewed lineup. He is expected to see significant time at first base this year, though he's also capable of playing third and second. The Angels initially planned to start C.J. Cron at first and Jose Pujols at designated hitter, but Pujols is coming off foot surgery and is questionable for Opening Day.
If Pujols is healthy, the Angels will have to decide between Valbuena and Cron at first.
"I don't think about that, about competition," Valbuena said. "I just want to get the opportunity to play and do my best."
Worth noting
• Manager Mike Scioscia said Pujols has begun taking ground balls hit at him and is running on an antigravity treadmill with less restriction.
"When that translates into on-the-field running, we don't know," Scioscia said. "But as far as swinging the bat, he feels good."
• Infielder Dustin Ackley, who is recovering from shoulder surgery and is in Angels camp as a non-roster invitee, is on a throwing progression, which Scioscia said he should complete in the next week. Once he is cleared to throw, Ackley will likely begin to see Cactus League action.