Moran replaces Valbuena for Mexico City trip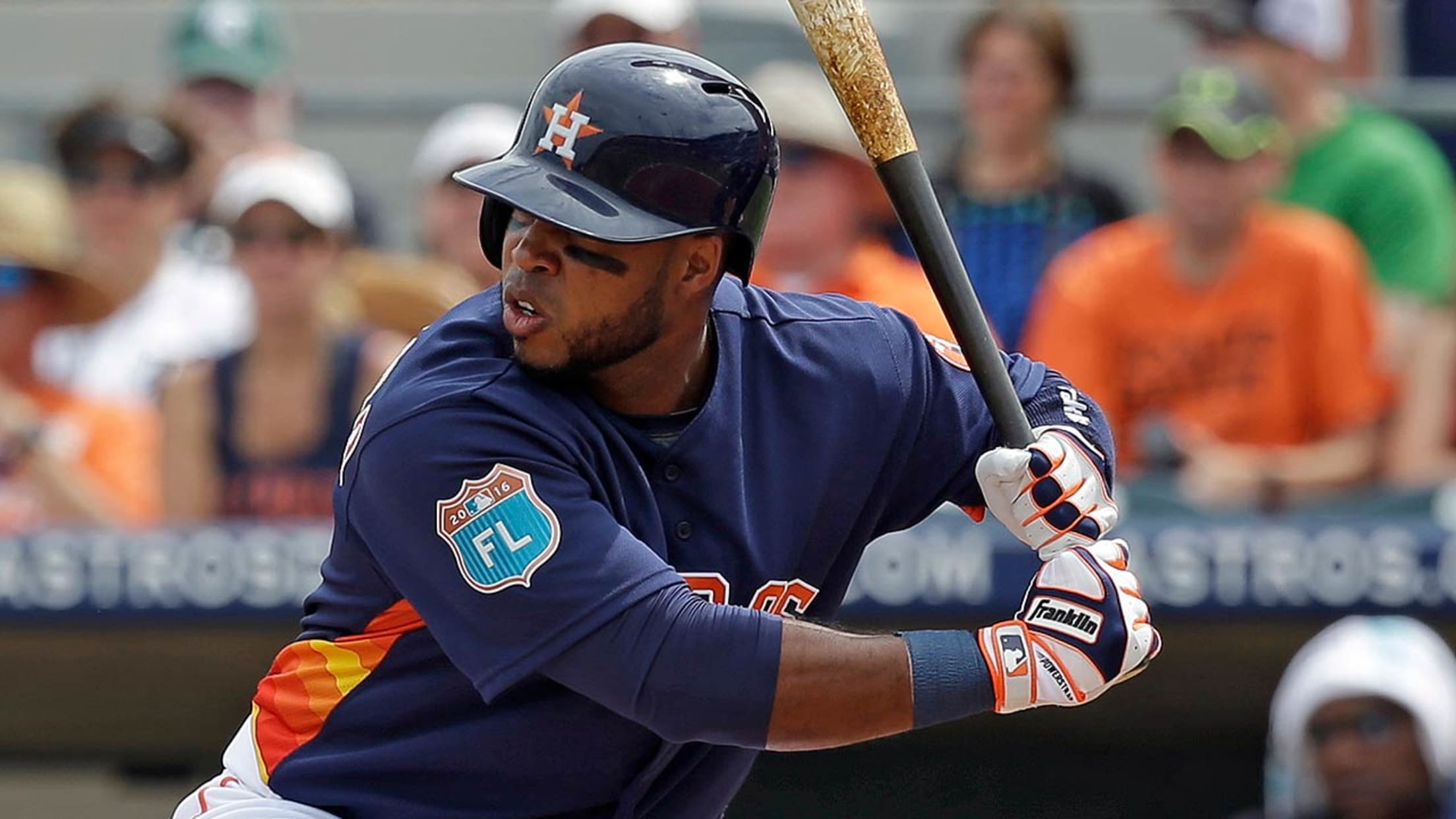 Luis Valbuena is batting .265 with one homer and five RBIs in 34 at-bats this spring. (AP)
LAKE BUENA VISTA, Fla. -- Third baseman Luis Valbuena will not travel with the Astros to Mexico City for two exhibition games against the San Diego Padres due to a family matter.Non-roster invite Colin Moran, who played for Double-A Corpus Christi in 2015, will replace Valbuena.Manager A.J. Hinch, bullpen coach
LAKE BUENA VISTA, Fla. -- Third baseman Luis Valbuena will not travel with the Astros to Mexico City for two exhibition games against the San Diego Padres due to a family matter.
Non-roster invite Colin Moran, who played for Double-A Corpus Christi in 2015, will replace Valbuena.
Manager A.J. Hinch, bullpen coach Craig Bjornson and assistant hitting coach Alonzo Powell will be on the trip for the coaching staff.
• Exhibition enhancing MLB's ties to Mexico
Joining Moran among players should be pitchers Travis Ballew, Jake Buchanan, Chris Devenski, Michael Freeman, Will Harris, Michael Hauschild, Jose Hernandez, James Hoyt, Jordan Jankowski, Brendan McCurry, Brady Rodgers and Cy Sneed; catchers Tyler Heineman, Jamie Ritchie and Garrett Stubbs; infielders Jose Altuve, Carlos Correa, Matt Duffy, Marwin Gonzalez, Joe Sclafani, Tyler White and Danny Worth; and outfielders Leo Heras, Jon Kemmer, Tony Kemp, Jake Marisnick and Preston Tucker. Heras and Hernandez hail from Mexico.
Bench coach Trey Hillman will manage the Florida squad for the weekend.
Zak Kerr is a contributor to MLB.com.