Ozuna returns to lineup after resting ankle
Prado also plays after taking tumble Wednesday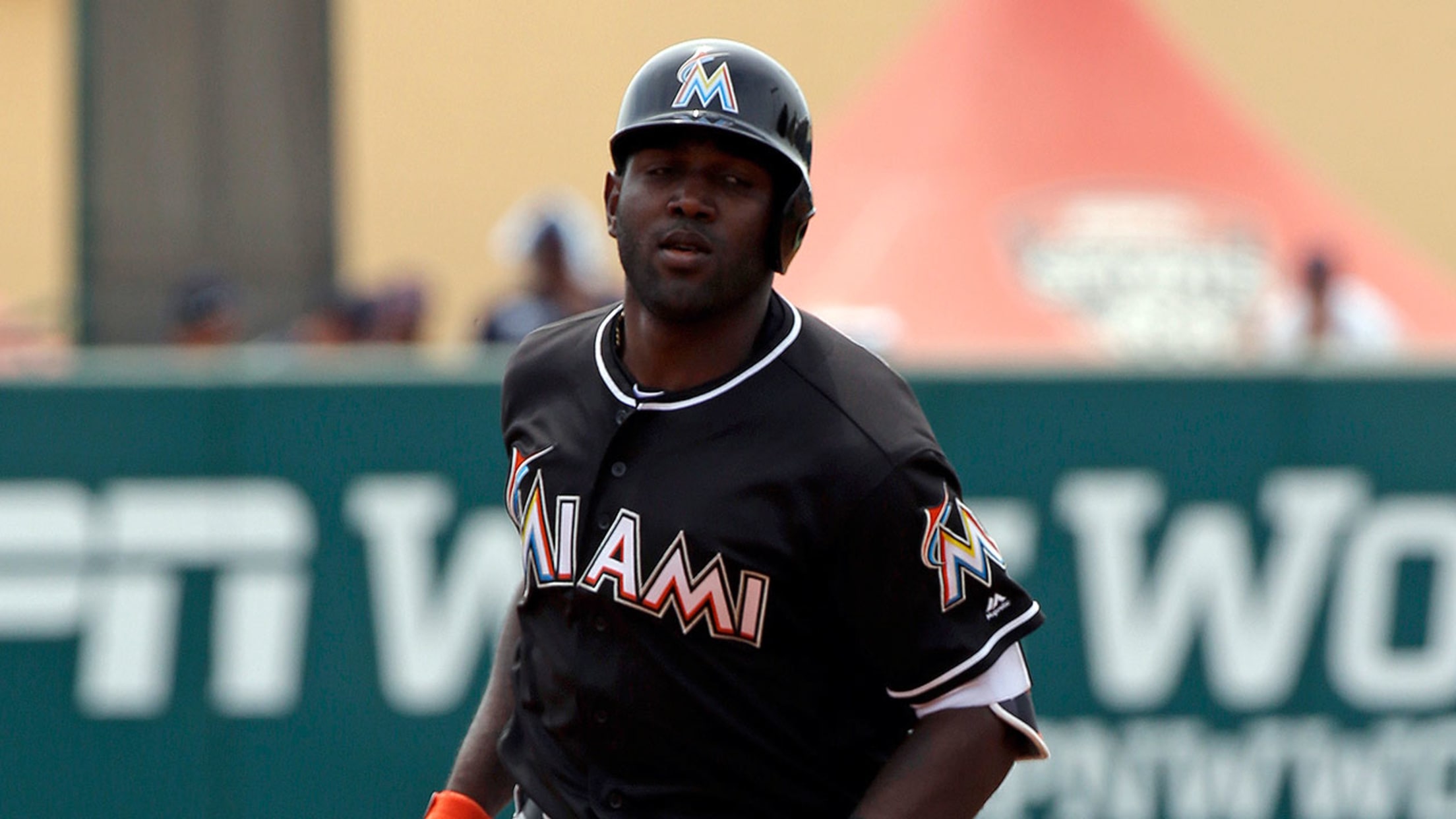 Marcell Ozuna was able to return to action Thursday after being scratched Wednesday. (AP)
JUPITER, Fla. -- After getting another day to rest a sore right ankle, Marcell Ozuna was back in the Marlins' lineup in Thursday's 8-4 loss to the Twins at Roger Dean Stadium.Miami is relieved to have its center fielder back, but the final few days of Spring Training are always
JUPITER, Fla. -- After getting another day to rest a sore right ankle, Marcell Ozuna was back in the Marlins' lineup in Thursday's 8-4 loss to the Twins at Roger Dean Stadium.
Miami is relieved to have its center fielder back, but the final few days of Spring Training are always a stretch where teams are fearful of injuries.
• Spring Training: Schedule | Tickets | More info
"It really is, because it's a time that is too late," manager Don Mattingly said. "If something did happen now, there is not enough time to recover, and you are going to get into the season."
Minor aches and pains are part of Spring Training, but the risk of something worse happening always is a concern.
A few years ago, for instance, utility infielder Ed Lucas made the final cut in the morning of the last Grapefruit League game, but in the late innings of a game that same day, he broke his left hand after being hit by a pitch, and he opened the season on the disabled list.
Ozuna was shaken up sliding hard into third base on Tuesday, and he was replaced after three innings that day.
During batting practice on a back field on Wednesday, third baseman Martin Prado nearly injured his knee and back after taking a tumble going after a ball. Prado was in the lineup on Thursday.
"It's that time that you worry about it as a coach or a manager, guys getting nicked up right now," Mattingly said.
Worth noting
• After playing all day games this spring, the Marlins will be under the lights the next two nights. On Friday, Miami is at home for a 7:05 p.m. ET game against the Nationals at Roger Dean Stadium. On Saturday, they travel to Kissimmee, Fla., to take on the Astros for a 6:05 p.m. ET contest.
Mattingly actually wishes the team would play the final five games or so at night to help the players re-adjust to a nighttime schedule.
"I think the whole last week should be night games," Mattingly said, "because now we're ready to go into [the regular season], and we've been playing day games. We've been up early. But pretty soon, we're going to be done at midnight, and guys have been sleeping, hopefully, at 10 o'clock or 9 o'clock because we're on a different schedule. I know I am. So I'd like to see night games at the end, the last five to seven days, it would be great."
• Opening Day starter Wei-Yin Chen will start on Saturday night at the Astros. Earlier in the day, Jarred Cosart, who projects as the fifth starter, will pitch on a back field in Jupiter.