Acta to receive Brooks Robinson Community Service Award
Third-base coach will be honored next month in New York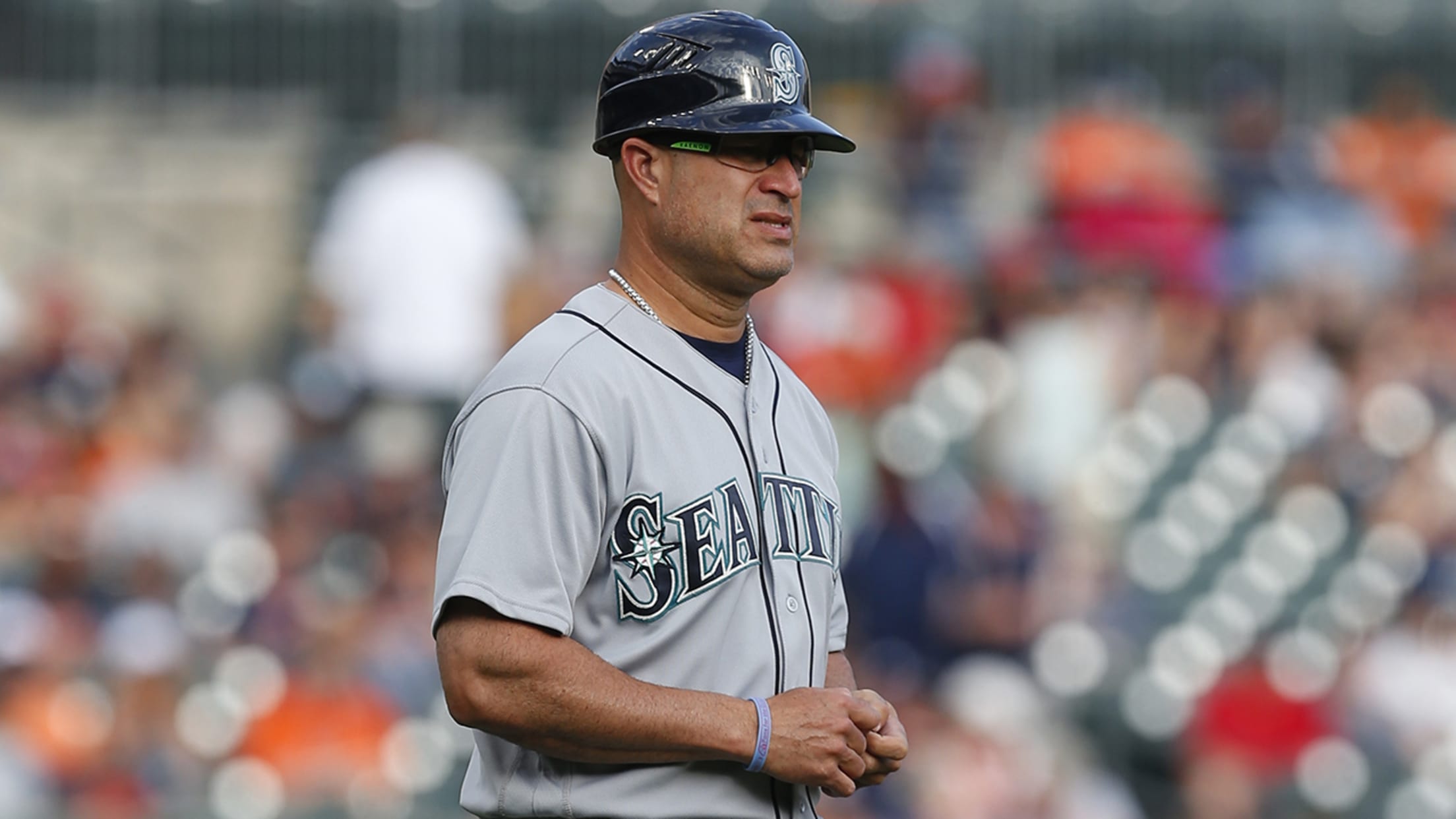 Third-base coach Manny Acta founded the impACTA Kids Foundation in 2007. (AP) (Paul Sancya/AP)
SEATTLE -- Mariners third-base coach Manny Acta will receive the Brooks Robinson Community Service Award next month at the 17th annual Legends for Youth Dinner in New York, the MLB Players Alumni Association (MLBPAA) announced on Monday.The award, which will be presented on Nov. 15, is given to a current
SEATTLE -- Mariners third-base coach Manny Acta will receive the Brooks Robinson Community Service Award next month at the 17th annual Legends for Youth Dinner in New York, the MLB Players Alumni Association (MLBPAA) announced on Monday.
The award, which will be presented on Nov. 15, is given to a current or former Major Leaguer who "exemplifies the unselfish and humble attitude of Brooks Robinson, bettering the lives of the youth in his community."
:: World Series IRL -- Select a game ::
Previous winners include Clint Hurdle, Adam Jones, Jamie Moyer, Jim Thome and Tim Wakefield.
Acta, 47, founded the impACTA Kids Foundation, launched in November 2007, to provide kids in both the United States and Dominican Republic with opportunities to achieve their dreams by emphasizing the importance of education, health and athletics.
The MLBPAA has hosted Legends for Youth Clinics in conjunction with Acta and his foundation in the Dominican Republic since 2011.
Acta has also spent time tutoring his fellow Spanish-speaking players and is known to emphasize the importance of learning the English language. Acta coached and managed in the Major Leagues between 2002-12, then worked as an ESPN analyst before returning to coaching this past season with the Mariners.
Acta, who managed the Nationals from 2007-09 and the Indians from 2010-12, will be working this offseason as the vice president of the Aguilas Cibaenas club in the Dominican Winter League.
Greg Johns has covered the Mariners since 1997, and for MLB.com since 2011. Follow him on Twitter [
---
@GregJohnsMLB]() and listen to his podcast.