Mariners aim to turn tide back in their favor
Seattle was in first place during late May, but June has been a different story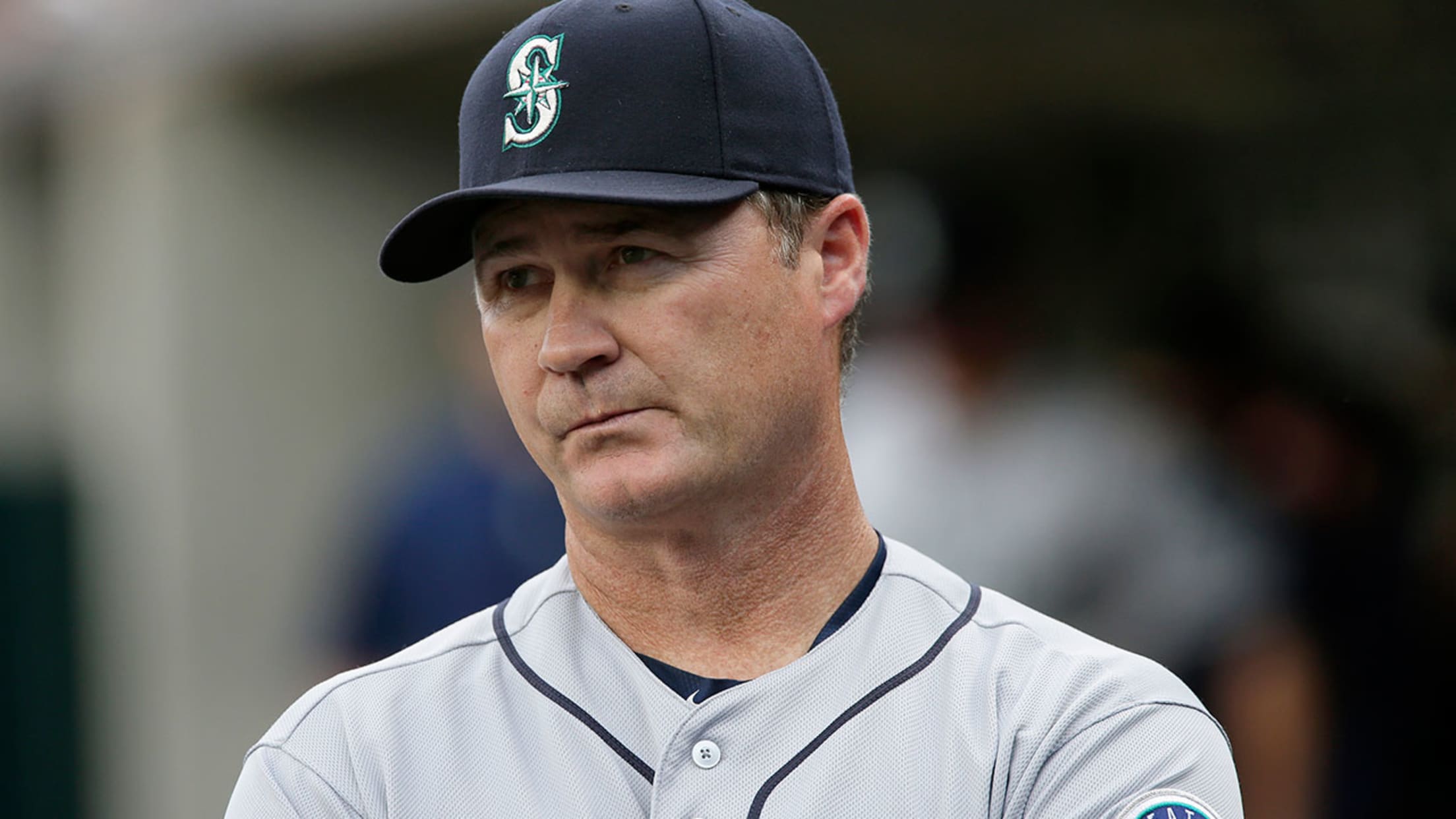 "There's a lot of ball left to play," manager Scott Servais said. (Getty)
DETROIT -- The Mariners' 5-1 loss at Comerica Park on Wednesday dropped them to .500 on the season and 2-7 on their 10-game road trip.Seattle showed signs of life on offense in the first two games of the series, pounding out 27 hits and scoring nine runs, but on a
DETROIT -- The Mariners' 5-1 loss at Comerica Park on Wednesday dropped them to .500 on the season and 2-7 on their 10-game road trip.
Seattle showed signs of life on offense in the first two games of the series, pounding out 27 hits and scoring nine runs, but on a night that starting pitcher Hisashi Iwakuma didn't bring his best stuff to the table, those bats were ice cold: The Mariners managed just one run on three hits.
Wednesday's loss fits into the bigger picture of Seattle's struggles, as the team is 8-18 since holding a 1 1/2-game lead over the Rangers in the American League West on May 26. Seattle now sits in third place and trails Texas by 10 1/2 games, and manager Scott Servais said something has to change.
"We certainly learned a lot about our team and what we're capable of doing, which is important," Servais said of the hot start to the year. "You want to play well, which we did for an extended time, but unfortunately, it's flipped on us for a number of different reasons. We've got to get back on track."
He took responsibility, saying it's up to him and his coaching staff, as well as the leadership group among players, to get the team back to its winning ways.
"There's a lot of ball left to play," he said. "We're all disappointed in how this road trip has gone.
"... There's plenty of teams that have been in this spot before at .500, and they get it going and end up having a really nice season. We certainly have seen it, we're capable of it, we've got to go out and do it."
Second baseman Robinson Cano went 0-for-4 Wednesday, though he is still hitting .316 during the road trip. It is hard to fight through a stretch like this, Cano said, but he added a player can't get down on himself during rough stretches.
"I wouldn't say we're in a good position, but we're .500," he said. "Like I said, the last thing you can do is hang your head. We started the season by winning a lot of series, now we're losing a lot of series. We can go back and keep winning. This is baseball. You never know until it's over."
But it's not just the hitters that have been struggling for Seattle. The Mariners have allowed 44 runs over the nine games during the road trip. Three starting pitchers are battling injuries, leaving the team struggling on the mound.
Iwakuma allowed five runs in 4 2/3 innings on Wednesday, snapping a two-start winning streak for the right-hander. Part of that can be attributed to Detroit's high-caliber offense, but Iwakuma said he knows he has to improve in order for the team to get going in the right direction again.
"They grinded out good at-bats," he said. "We had the same game plan, but today, it didn't work. We just have to kind of move forward and kind of work on a few things here and there, and be ready for the next start."
Kyle Beery is a reporter for MLB.com based in Detroit.